How to Save Money on Groceries: 10 Easy Ways to Cut Your Bill in Half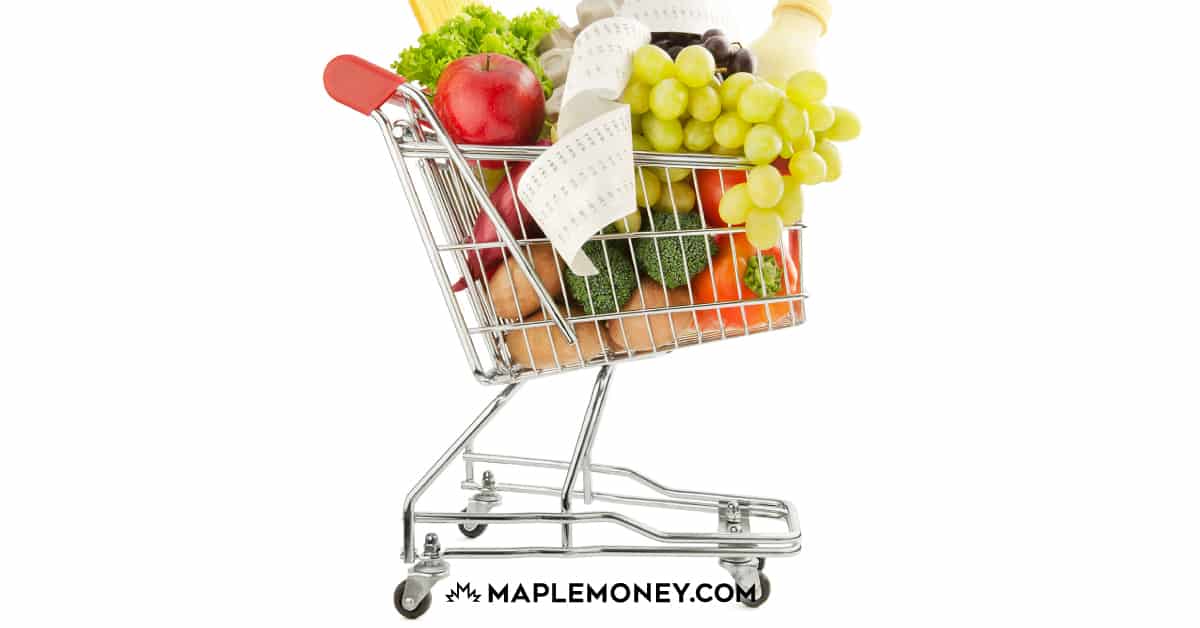 Shopping for groceries is something we all need to do. Unfortunately, inflation is a fact of life, and food inflation means that your budget will continue to stretch related to your trips to the grocery store.
You need to be a savvy shopper if you intend to keep your food costs down. Here are a few ways that you can stretch your budgetand know how to save money on groceries the next time you're at the grocery store:
Shop from the flyer for many of the best deals, but don't assume that everything in the flyer is actually a sale. Flyers often provide you with good information about what's on sale that week. Take a look at sales flyers and try to buy what's on sale. Building your weekly menu around the sales flyer can be a good way to ensure that your grocery list saves you money. Be careful, though: not everything on the flyer is actually on sale. Verify sale prices before you buy. Even better, use the Flipp app to easily scan all flyers and create your list.
Make a grocery list and stick to it. Impulse purchases can add up to 30 per cent to your bill. Use the sales flyers, and pay attention to the coupons you have. Flyers and coupons can inform your weekly meal plan, and help you create the right list. Then, stick to the list, avoiding impulse purchases.
For something you buy regularly, that won't expire quickly, consider stocking up when the item is on sale. Case lot sales can be a great way to buy in bulk. Just make sure you pay attention to expiration dates and rotate through your stock. Pay attention to sale cycles on frequently used items so you can buy on sale every time.
Try to avoid processed and "convenience" food since the prices are higher than the cost of the ingredients. You're paying for the labour to prepare the meal for you. Cooking your own meals is cheaper and most likely better for you. That said, if time is an issue, it's better to have some of these ready-to-eat meals on hand than to go get fast food.
Buy the private label brands like Compliments, Kirkland and President's Choice. In the past these were considered cheap imitations, but now they are not only less expensive, but the quality of some of these products surpasses that of the national brands. Figure out which items really do fit your taste better, and focus on those. If the quality is good, there is no reason to pay extra just for a name on a label.
A great way to save money on groceries is to use coupons that you find in the newspaper, your mail and on sites like Save.ca. You can also scan your receipts and get rebates after with Checkout 51. When possible, try to stack your coupons. In some cases, you can use coupons on items that are already on sale. Even better is if you can stack an manufacturer's coupon with an in-store coupon. The bigger your savings, the better off you are.
Compare different sizes of an item, since the largest package may not always be the cheapest. What you really want to know is the price per unit. To calculate this easily, calculate it as dollars per 100 gm/ml. Luckily, some stores already do this for you right on the price tag. Then, buy the item with the lowest price per unit, even if it's smaller.
Buy frozen vegetables. They are often inexpensive, and this will save you from throwing out spoiled vegetables. Frozen vegetables have been found to be more nutrient-rich as they are frozen at their peak ripeness. Plus, you can keep them on hand to prepare quick, healthy meals in a pinch.
When you are buying fresh fruits and vegetables, buy them when they are in season. This often leads to lower prices and fresher produce. You can also look into farmers markets in your area, though not all are cheaper. Be careful to buy only what you will eat, though. A large amount of food is thrown out every day due to spoilage. Take into account your families food needs when shopping.
Eat less. I don't mean you should skip meals, but proper portion control and less snacking is not only healthier, but you will save money. Too often, we have a skewed idea of what a "serving size" is. Pay attention, and practice portion control. Save the extra as leftovers to keep costs (and your weight) down.