21 little known ways to go green at home
Going green at home.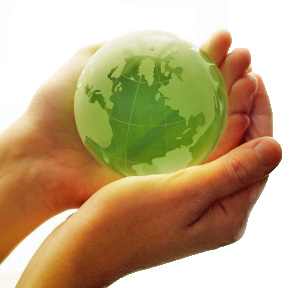 Going green is very similar to living a frugal lifestyle, as both often lead to saving money. However, living more "green" is also good for the environment – which is a great thing.
We try to find green alternatives to everything we do in our life. What I love the most about being eco-friendly is that those alternatives usually lead to mega savings.
Below is a list of 21 ways to go green at home.
1. Install CFL light bulbs wherever you can.

2. Unplug appliances when not in use.

3. Wash all of your laundry in cold water whenever possible.

4. Hang dry your clothing instead of putting them in the dryer.

5. Don't leave water running when you brush your teeth.

6. Install a low-flow shower head.

7. Walk or ride your bike instead of driving and polluting the air.

8. Buy organic whenever possible to support local farmers.

9. Use a filter, such as Brita, instead of buying bottled water.

10. Buy used whenever possible.

11. Recycle, recycle, recycle.

12. Buy in bulk to reduce the amount of packaging you bring home.

13. Make your own homemade cleaners.

14. Grow your own vegetables and herbs.

15. When it's time to replace your appliances, purchase energy efficient models.

16. Use reusable bags instead of plastic.

17. Turn off the lights when you leave a room.

18. Pay your bills online to prevent paper clutter in your home.

19. Use cloth diapers instead of disposables.

20. Use cloth napkins and rags in your kitchen, instead of paper towels.

21. Re-purpose everything possible (glass jars, plastic containers).
Remember that you don't have to do every single thing on this list. Even partaking in one or two things will help.
Living a more eco-friendly lifestyle can lead to a happier, healthier life – it's worth most of the sacrifices you may have to make.
Is there anything that you do in your home that is eco-friendly?