Baby Stuff You Actually Need
Babies usually enter this world at a mere 6-9 pounds, and by the time they arrive, most parents have hundreds of pounds worth of baby stuff! Is it all truly necessary? Absolutely not. Having a baby changes a lot in your life – but the "stuff" should not completely clutter and take over your home. Plus, a lot of baby stuff out there is a waste of money.
There are so many ways to save money when having a baby. Among the biggest, are to try to buy used (most things), and to only buy the essentials.
Baby Stuff You Actually Need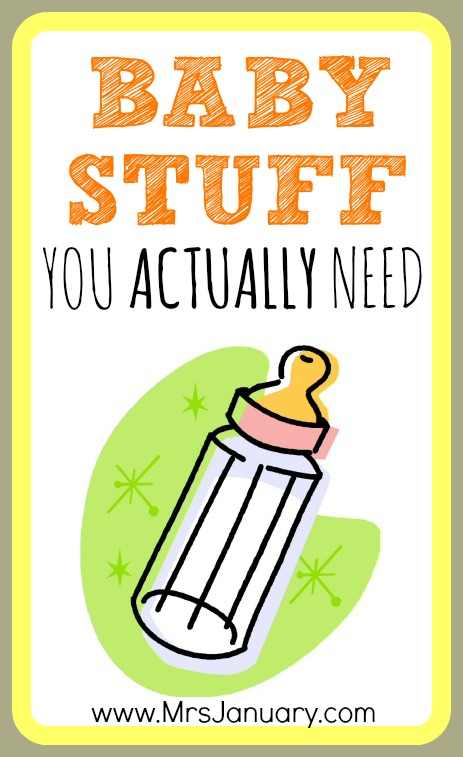 Car Seat
If you have a vehicle, or will ever take your child in a vehicle, a car seat is a must. Consider buying a convertible car seat that can be rear facing and front facing, growing with your child. This is one item I recommend you buy brand new.
If a car seat was ever in a car accident, it's safety can be compromised. Also, try to stick to gender neutral patterns and colours so your car seat can be used for other siblings down the line.
Pack and Play
I love our pack and play (playpen), and truth be told, if I didn't have a crib, I would be absolutely fine only using it full-time. Pack and Plays can be brought on vacation with you, to the park if it's during nap time, the beach, or into your bedroom or another room if you have guests.
They're so portable and perfectly comfy for wee ones to use all the time.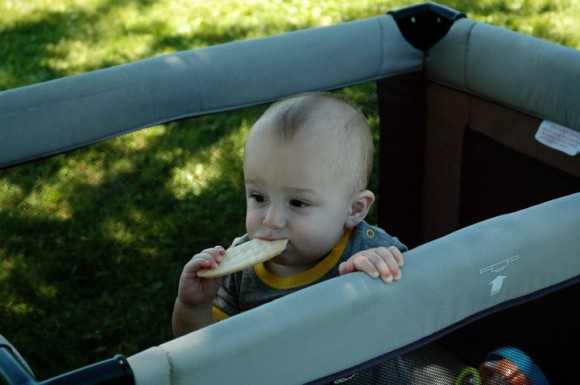 Breast Pump/Bottles/Formula
If your plan is to breast feed, a great breast pump is an essential item. These can be bought used for far less then half price. They are completely sterile – as you can buy the little kits that actually touch the milk separately. The machine is the expensive part, and there is no reason to buy new.
Formula and bottles will certainly be essential if you are formula feeding (breastfeeding mamas need bottles, too!). The good news is that you can find tons of coupons available for formula. There are lots of baby freebies, too.
Child Safety & Health Items
Baby gates and locks for cabinets and doors are essential for most households to keep baby safe. Buy a good quality gate that will stand the test of time, as it will likely see a lot of use.
Used is a great option here, too. For locking cabinets, do some research. There are many wonderful tips available – such as using elastic bands to "lock" cabinets.
A thermometer is essential – and can often be bought at the dollar store (they're just as good!). Medicines for fevers and such are great to have on hand, and can be bought quite inexpensively with sales and coupons.
Stroller
Take some time to research strollers. There are a million types! Consider what you will mainly be using it for: running, walks in the park, in the mall, on paved roads, etc. Also consider if you want to have more children, close together in age. If so, consider purchasing a double stroller right away.
This may seem a bit silly with only one baby, but can save you from having to purchase a second stroller a year or two down the road. This is something that can easily be bought used – for far less then half the cost of buying new. Remember to buy a gender neutral stroller to be used for further children.
Diapers
This is certainly an essential baby item, but honestly, it doesn't have to cost you an arm and a leg to buy them for your baby There are a ton of diaper coupons available for disposable diapers.
If you choose to do cloth diapering, I highly recommend buying used. It's important that the diapers were properly cared for, but generally with an email or two, you can get a sense of how they were cleaned. I purchased a lot of cloth diapers – all I will ever need – from a friend for $150.
Soaps & Washes
Consider making your own to save oodles of cash. If you do purchase soaps, read the labels carefully so you know exactly what you are getting.
Also, watch for coupons and sales, and stock up when the time is right.
Some of my favourite DIY baby items: DIY Baby Lotion Bars and Homemade Baby Wipes.
Clothing
This is something that a lot of mamas have trouble with, and overspend on. There are so many adorable, tiny clothes! But, the truth of the matter is – they are far from essentials (a ton of clothing, anyway!). You will likely be given a lot of little clothes from baby showers and as gifts. And if you're still in need, buy used!
I have scored clothing that looks brand new (and very well could have been) for pennies – as these little people grow so quickly. Often, they outgrow clothing they haven't even worn yet! Check Kijiji or Craigslist for parents in your area selling used baby clothing "lots". It's very common to get upwards of 100 pieces of clothing for $50.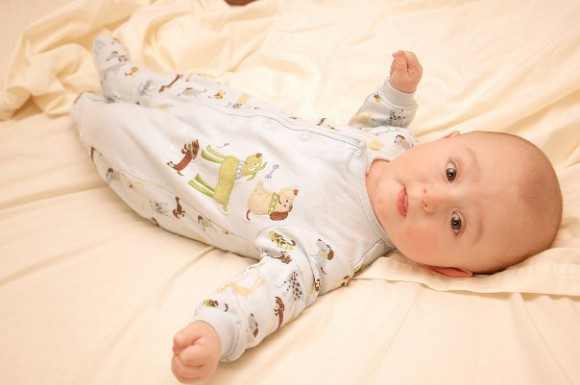 Having a baby doesn't have to be crazy expensive. A very good friend of mine once told me that, "having a baby is not expensive – the lifestyle most people want with that baby, is". Oh, so true!
The most important things to remember are to plan ahead (both by requesting items from loved ones for holidays, and by buying gender neutral things), buy used, and buy good quality items.
What baby stuff would you consider to be essential?