The 10 Best Price Comparison Websites In Canada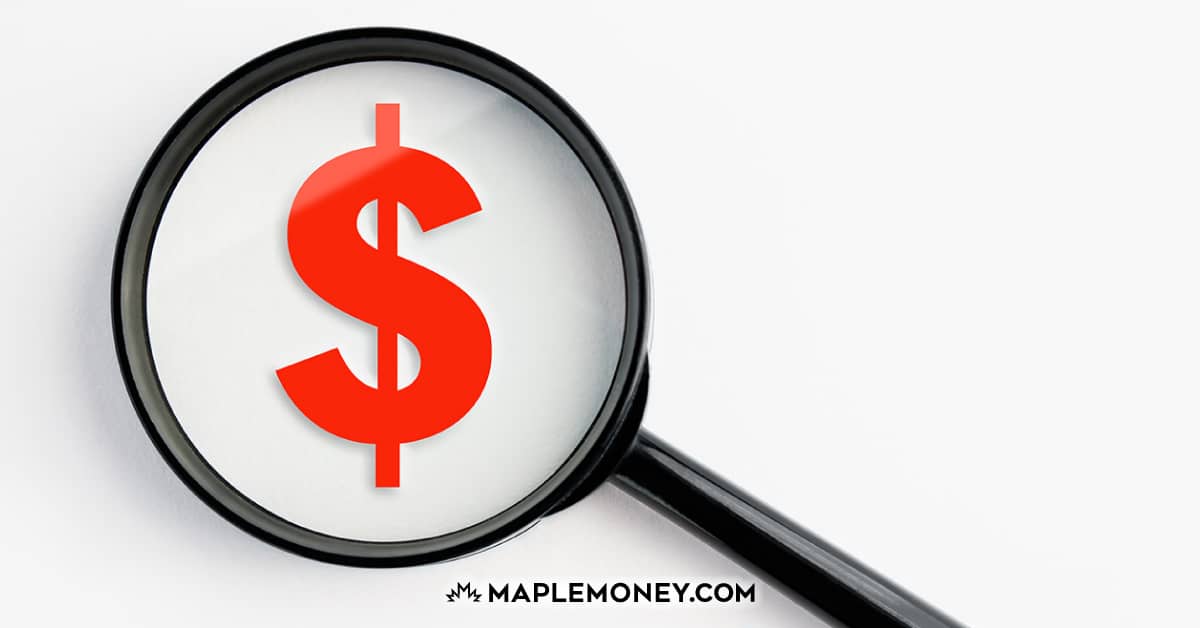 When shopping online, you want to know that you're getting the best possible price. But comparing prices across multiple online shopping sites can be frustrating, not to mention time-consuming. Price comparison sites make it easy to find the best prices by putting them all in front of you in one place.
But there are so many price comparison sites today. How do you decide which one to use? To help, I've compiled a list of Canada's top price comparison sites. But first, let's take a closer look at how price comparison sites work.
How Do Price Comparison Sites Work?
A price comparison site's primary function is to gather the best prices on products from stores across the web and put them right in front of you.
But while the goal is the same, each price comparison app takes a slightly different approach with its price comparison tools. With some, the search engine is what stands out. They make it easy to find the product you're looking for. Shopbot.ca and Google Shopping are good examples of this.
Other price comparison websites cater to a specific product category or seller. If you're shopping for electronics, for example, you may want to start your search on PriceBat.
camelcamelcamel compares prices on Amazon, so if that's where you do most of your shopping, it's worth checking out. Without further ado, here's my list of the 10 best price comparison sites in Canada, starting with my top pick.
1. Google Shopping
In a way, I feel a bit guilty giving my best price comparison site nod to Google Shopping. Shouldn't it be one of the dedicated price comparison sites? It could be a personal bias, or maybe it's just that Google knows a thing or two about online search. It may be the cleanest and most straightforward way to compare prices, and it all starts with the familiar Google search bar.
Prices are marked clearly in the results, along with the product image. Google gives you the ability to filter your search in any number of ways, including by price, brand, new or used, free delivery, etc.
When you select an item, Google pulls up the product details, along with a link to customer reviews. They also personalize the experience by including "For You" categories that include products you've recently searched for online.
Pros
A top-notch price comparison engine
Personalizes the experience with "For You" categories
Advanced product filter capability
Cons
Sponsored brands are prominently featured in search results
Doesn't always list the best prices
2. ShopBot.ca
Shotbot.ca started out comparing prices on electronics, but they have expanded to include a full range of product categories, including health & wellness, appliances, and sporting goods. The site well laid out, letting you enter a product in the search field or select from a range of popular product categories. They make it easy to find related items with a helpful product filter located in the sidebar.
If there's a drawback, it's that ShopBot gives prominence to sponsored products, which may not always represent the best deal. As with most price comparison sites, don't just blindly pick the first item on the list if you're looking for the lowest price.
Pros:
Canada's largest price comparison site
The search engine is simple and easy to use.
Offers plenty of product information on the ShopBot site
Suggests lists of 'similar products' and 'other people also viewed'
Cons:
Featured (sponsored) offers might not be the best deal
3. PriceGrabber.com
PriceGrabber has been around for well over a decade. It's a US-based site that's now available in Canada. Not only can you compare millions of products from a broad range of categories (I counted 24 in total), if you become an email subscriber, you'll receive price drop alerts and a list of the top deals delivered to your inbox each week.
Price Grabber isn't the only price comparison site guilty of this, but I would love to see more online stores included when I enter a specific product in the search field. It would make comparing prices that much easier.
Also, Price Grabber product listings take a minimalist approach, so you have to link to the retailer's website to get all of the relevant product information.
Pros
Huge product selection
User-friendly interface
Email alerts directly to your inbox via a weekly newsletter
Cons
Lacks product details without visiting retailer's website
Doesn't always list the best price
4. Yahoo Shopping
Similar to Google Shopping, Yahoo Shopping has just about everything you want in a price comparison website. I love the wishlist feature, which allows you to create a list of items you want to watch, and Yahoo will alert you anytime the price changes. It also features top price drops and special deals in a wide variety of categories right on the home page.
Pros
Excellent user experience
Wishlist keeps track of price changes on your favourite items
Cons
Too much focus on sponsored content
5. Camelcamelcamel
Camelcamelcamel is a dedicated Amazon price checking app that can track Amazon Canada prices. If you're looking for products from another online store, you're out of luck. It's got a clean user interface, along with some helpful features. Email alerts let you know when prices drop, and you can check the historical prices of Amazon products.
You can even add the charts as a browser extension so that they're always available. Unfortunately, the browser extension, aka The Camelizer, doesn't work with Firefox or Sarari; you'll need Google Chrome or Microsoft Edge. If you do most of your online shopping on Amazon, check out Camelcamelcamel.
Pros
Dedicated Amazon shopping comparison site
Access to historical price charts let you know if you're getting the lowest prices
Receive email alerts letting you know about discounts and price drops
Cons
Browser extensions don't work on Firefox or Safari
Only displays Amazon prices and products
6. PriceBat.ca
If you're looking for prices on electronics, PriceBat is a solid choice. And while it's a niche site, it makes it into our top 5 because the price comparison engine is dedicated to Canadian products – no need to sift through a long list of American retailers to find the best deals.
Because the site is limited to electronics, you can find what you need quickly. When you arrive on the homepage, you'll find an extensive list of special deals, along with their prices, which is a nice feature. The search engine is front and centre, too, making it easy to find what you're looking for.
Pros
Dedicated to electronics
Special deals are listed directly on the home page
Easy access to direct price comparisons
Cons
Lack of product on-site descriptions
7. Bizrate.com
Like PriceGrabber, Bizrate is a US site that is now available in Canada. There's not much to see on the homepage, although the search bar is front and centre, and they do feature a list of top products.
Pros
Simple layout, easy to navigate
Cons
Includes a large number of U.S. retailers not available in Canada
Several items listed are not available for sale
8. PriceFinder.ca
An alternative to PriceBat, PriceFinder.ca focuses primarily on electronics products. I'm not a fan of how products are displayed – price drops are given top billing, but aren't necessarily relevant to the user – and their website appears dated, but the search bar is easy to find at the top of the homepage.
Pros
Focused on electronics niche
Displays recent price drops on the homepage
Check the price history with a single click
Cons
No product catalogue visible on the home page
The price comparison engine is mediocre
9. Bing Shopping
Bing is a web browser that is owned and operated by Microsoft. Like Google and Yahoo, it has a dedicated price comparison tool, called Bing Shopping.
I like the layout of the home page, with its focus on product categories rather than price. The use of images makes finding the right product a breeze. On the flip side, discounts and price drops aren't as easy to spot.
You can filter by brand, price, or seller, making it easy for Bing users in Canada to compare prices.
Pros
highly visual search engine to help you find the right product
Filter by brand, price, and seller
Cons
Discounts and price drops are difficult to spot
10. PriceDropper.ca
If you want to browse the biggest price drops, PriceDropper is the place to start. Their website homepage features an updated list of the best deals across a variety of product categories, from electronics to fashion to health and beauty to home improvement, and more.
If you signup with PriceDropper, you can create your own watchlist, called My Price Watch, to track prices on items your interested in.
Pros
The website is easy to navigate
Search by product category or brand
Create your own watchlist
Cons
No way to filter search results
Price Comparison Site FAQs
What is a price comparison site? Price comparison sites use price comparison engines to help consumers compare large numbers of products and prices in one spot.
What do the best price comparison sites have in common? When creating our list, I favoured sites that included intuitive price comparison search engines, and features like email alerts, shopping lists, and personalized product recommendations.
How can I benefit from using comparison sites? Once you've reached the stage where you've decided to purchase an item, it's time to find the best price. For that, you need to do some comparison shopping, and price comparison sites are designed just for that.
Save Money with Free Shipping
When shopping for the lowest prices, make sure you include the shipping costs in the price. It doesn't help to save a few bucks on an item, only to be charged a small fortune to have it delivered. Nowadays, many online retailers offer free shipping, which will save you a lot of money in the long run.
What Is the Best Price Comparison Website?
There you have it, my list of the 9 best price comparison sites in Canada. For pure search capability, Google Shopping stands out, as does Shopbot.ca. I also like the email price alerts offered by PriceGrabber and Yahoo Shopping. My best advice is to pick a couple of sites and try them out. It's a free service, so there's nothing to lose.