Dare to Compare: The 10 Best Price Comparison Sites In Canada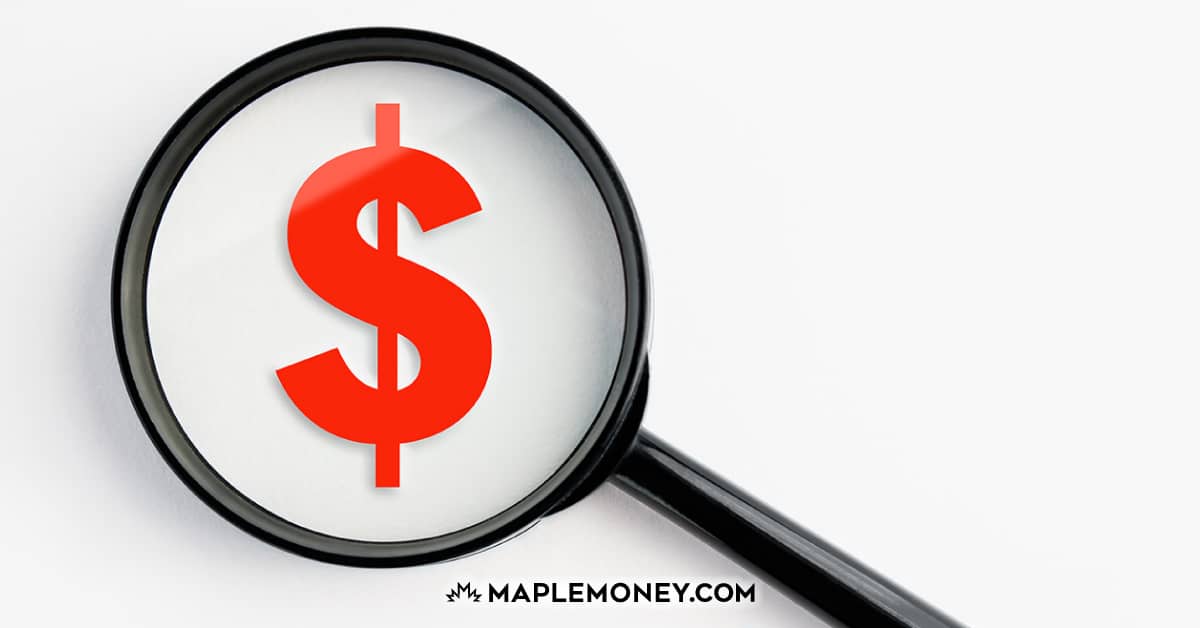 When shopping online, you want to know that you're getting the best possible price. But comparing prices on several online shopping sites can be frustrating, not to mention time-consuming. Price comparison sites make it easy to find the best prices by putting them all in front of you, in one place.
But there are so many price comparison sites out there today, how do you decide which one to use? To make things easier, I've compiled a list of the top price comparison sites available to Canadians. But first, let's take a closer look at how price comparison sites work.
How Do Price Comparison Sites Work?
A price comparison site's primary function is to gather the best prices on products from stores across the web and put them right in front of you. But while the goal is the same, each website takes a slightly different approach. With some sites, the search engine is what stands out. They make it easy to find the product you're looking for. Shopbot.ca and Bing Shopping are good examples of this.
Other sites cater to a specific product category or seller. If you're shopping for electronics, for example, you may want to start your search on PriceBat. Camelcamelcamel compares prices on Amazon, so if that's where you do most of your shopping, it's worth checking out. Without further ado, here's my list of the 10 best sites to compare prices in Canada, in alphabetical order.
Bing is a web browser that is owned and operated by Microsoft. Like Google and Yahoo, it has a dedicated price comparison tool, called Bing Shopping. I like the layout of the home page, with its focus on product categories rather than prices. The use of images makes finding the right product a breeze. On the flipside, discounts and price drops aren't as easy to spot. You can filter by brand, price, or seller, making it easy for Bing users in Canada to compare prices.
What We Like:
highly visual search engine to help you find the right product
Filter by brand, price, and seller
Like PriceGrabber, Bizrate is a US site that is now available in Canada. There's not much to see on the homepage, although the search bar is front and centre, and they do feature a list of top products.
What We Like:
Simple layout, easy to navigate
Lists prices from Canadian and US stores
Camelcamelcamel is a dedicated Amazon price checking app and can track Amazon Canada prices. It's got a clean user interface, along with some helpful features. Email alerts let you know when prices drop, and you can check the historical prices of Amazon products. You can even add the charts as a browser extension so that they're always available.
What We Like:
Dedicated Amazon shopping comparison site
Access to historical price charts let you know if you're getting the lowest prices
It should come as no surprise that one of the top price comparison sites belongs to Google Shopping. After, all they know a thing or two about online search. It may be the cleanest and most straightforward way to compare prices, and it all starts with the familiar Google search bar. Prices marked clearly in the results, along with the product image. Google gives you the ability to filter your search in any number of ways, including by price, brand, new or used, free delivery, etc.
What We Like:
Top-notch search engine
Advanced product filter capability
If you're looking for prices on electronics, PriceBat is a solid choice. Because the site is limited to electronics, you can find what you need quickly. When you arrive on the homepage, you'll find an extensive list of special deals, along with their prices, which is a nice feature. The search engine is front and centre, too, making it easy to find what you're looking for.
What We Like:
Dedicated to electronics
Special deals listed directly on the home page
An alternative to PriceBat, PriceFinder.ca focuses primarily on electronics products. I'm not a fan of how products are displayed, and their website appears dated, but the search bar is easy to find at the top of the homepage.
What We Like:
Focused on electronics niche
Displays top price drops on homepage
PriceGrabber is a US-based site that's now available in Canada. Not only can you compare prices on millions of products from a broad range of categories (I counted 24 in total), if you become an email subscriber, you'll receive a list of the top deals delivered to your inbox each week.
What We Like:
Huge product selection
Receive weekly deals directly to your inbox
Shotbot.ca started out comparing prices on electronics, but they have expanded to include a full range of product categories, including health & wellness, appliances, and sporting goods. The site well laid out, letting you enter a product in the search field or select from a range of popular product categories. They make it easy to find related items with a helpful product filter located in the sidebar.
What We Like:
Canada's largest price comparison site
The search engine is simple and easy to use.
ShopToIt has been around since 2005 and is one of the best price comparison sites in Canada. The site's layout isn't as clean as with Shopbot.ca, and I don't like that the main search bar isn't available from the homepage. On the other hand, you can filter searches by location, making it easier to find deals (and stores) in your area.
What We Like:
Find deals related to special occasions, i.e., anniversary & birthday, Christmas, etc.
Search deals by location
Yahoo Shopping has just about everything you want in a price comparison website. I love the wishlist feature, which allows you to create a list of items you want to watch, and Yahoo will alert you anytime the price changes. It also features top price drops and special deals in a wide variety of categories right on the home page.
What We Like:
Excellent user experience
Wishlist keeps track of price changes on your favourite items
Save Money with Free Shipping
When shopping for the lowest prices, make sure you include the shipping costs in the price. It doesn't help to save a few bucks on an item, only to be charged a small fortune to have it delivered. Nowadays, many online retailers offer free shipping, which will save you a lot of money in the long run.
What Is the Best Price Comparison Website?
There you have it, my list of the top 10 price comparison sites in Canada. If you're wondering why I haven't picked a winner, it's because it really depends on what features you're looking for when comparing prices. For pure search capability, Google Shopping stands out, as does Shopbot.ca. I also like the email price alerts offered by PriceGrabber and Yahoo Shopping. My best advice is to pick a couple of sites and try them out. It's a free service, so there's nothing to lose.