Best TFSA Investments in Canada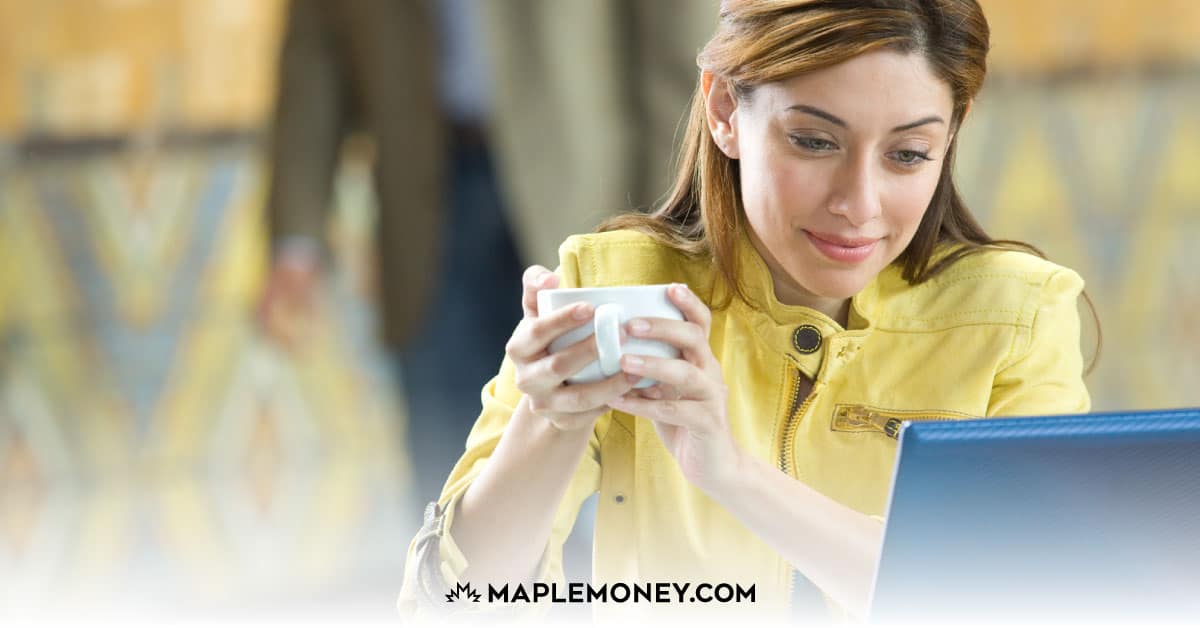 Launched in 2009, the Tax Free Savings Account was created by the Canadian government as a way for Canadians to save, tax-free, for any purpose. Prior to its launch, Canadians were limited to saving in taxable accounts, with the exception of RRSPs and RESPs. Coincidentally, the flexibility offered by this tax-sheltered account has seen more and more Canadians include their TFSA in their retirement planning. And that really is the beauty of this account. It has the flexibility to meet the needs of any investor.
TFSA Basics
The TFSA is a tax-sheltered investment account, available to any Canadian 18 years of age and older. There is an annual contribution limit, which for 2020 is $6,000. Each year, the limit is indexed to the Consumer Price Index (CPI) in increments of $500, to account for inflation.
With a TFSA, the unused contribution room is carried forward to future years. For example, as long as you were 18 in 2009, you would have a current lifetime contribution limit of $69,500 (the annual limit has been adjusted a few times over the years).
Unlike an RRSP, contributions to a TFSA are not tax-deductible, however, you are not taxed when the funds are withdrawn. This is a unique, and popular feature of the TFSA. Accounts cannot be held jointly, but married couples can each open an individual plan, effectively doubling their contribution room.
TFSA Investment Options
Contrary to its name, which can be a little misleading, there are several ways to invest in a TFSA account. The best TFSA investment option depends on your objective. For example, it can make for an ideal emergency fund or a place to save for a major purchase a few years down the road. Longer-term investors are beginning to look to the TFSA as a means to complement the funds in their RRSP.
TFSA Savings
Regardless of the many investment options available to TFSA account holders, there are some people who will only want to use it as a savings account. A place to park additional funds, or save up for their next vacation. And that's ok. After all, you don't want to put all of your money at risk. Your TFSA savings account will be principal guaranteed, and in most cases, your balance will be insured through CDIC. And while your savings account returns will never make you rich, there are a few online banks out there offering some decent interest on TFSA savings.
Tangerine TFSA Savings Account
Tangerine is one of Canada's top online banks. Right now, if you become a new Tangerine client and open a TFSA Savings Account by July 30, 2020, you'll earn 2.80% in your TFSA savings for the first 5 months. This is a generous offer, given the recent drop in interest rates.
TFSA GIC
There is a shared benefit to GICs and savings accounts. That is, both offer a guarantee of your principal, making them an ideal safety investment. The downside is that the returns are minimal, often not even keeping up with inflation. If you are investing for the short term and you want the principal guarantee, GIC returns are usually favourable to savings accounts, because they involve a locking in of funds for a specific time period. Most GICs require a minimum $500 investment. Here are a few of the top GIC rates currently available:
Tangerine Bank: 2.30%
Motusbank: 2.25%
Simplii Financial: 2.20%
alternabank: 1.80%
TFSA Stocks and Bonds
If you have a long time horizon, a TFSA can be the perfect place to invest in stocks. Because the income you earn is not taxed, the potential tax savings on your income is enormous. The best way to hold stocks, and bonds for that matter, in a TFSA is by opening a discount brokerage account. This is a self-directed investment, meaning that you are 100% responsible for the investment decisions, and for placing trades.
There are at least a dozen top discount brokerages available to Canadians. Here at MapleMoney, our top choice continues to be Questrade, as a well rounded, low-cost online broker. You can buy stock for as low as $4.95 per trade, and there is no annual fee for a TFSA account. Wealthsimple Trade is a great option for new investors who don't need all of the bells and whistles of a comprehensive trading platform. While it is only available as a mobile app, there are no trading fees whatsoever.
TFSA Mutual Funds & ETFs
For millions of Canadians, the easiest way to gain access to the markets is through mutual funds, or Exchange Traded Funds (ETFs). With the exception of some actively traded mutual funds, both are inexpensive and provide instant diversification without having to invest a large sum of money. They can also be held in a TFSA account.
ETFs have become increasingly popular in recent years due to their incredibly low fees as a result of a passive management style. As with stocks and bonds, mutual funds and ETFs can be held in a discount brokerage account like Questrade, which offers no trading fees on ETF purchases.
TFSAs and US Stocks
I should point out that your TFSA account may not be the best place to invest in US-based stocks. That's because, unlike with an RRSP, the IRS does tax dividends that are held in a TFSA. This is a situation where TFSAs don't get the same treatment as an RRSP. Therefore, you could still be subject to tax on US stocks held in a TFSA. For this reason, you may want to stick with your RRSP for any US investing.
TFSAs and Retirement Planning
I mentioned earlier that many Canadians now include their TFSA in their retirement planning, alongside their workplace pension and RRSPs. While there are several ways to do this, I'll cover two main benefits here. For starters, unlike RRSPs and RRIFs, withdrawals from a TFSA are not taxed. This makes it much easier to predict how much income you'll be able to withdraw in retirement, which is one less thing to worry about. Also, for Canadians who may have maxed out their RRSP contributions, the TFSA provides an additional tax shelter during their earning years.
Which Is the Best TFSA Investment for Me?
With so many options, you may be wondering how to make the best use of your TFSA. To unlock its full potential, I recommend using your TFSA for long term, market investments. Not having to pay tax on investments with the highest potential returns over the long term, unleashes the income potential of your investment. For that reason, if you have the ability to maximize your annual TFSA contributions, make it part of your long term strategy, and find a regular high-interest savings account to stash your emergency fund. Oh, and as a reminder, avoid holding US stocks in your TFSA, as they are not exempt from US taxes.