Best Travel Insurance Options in Canada: 10+ Travel Insurance Providers to Consider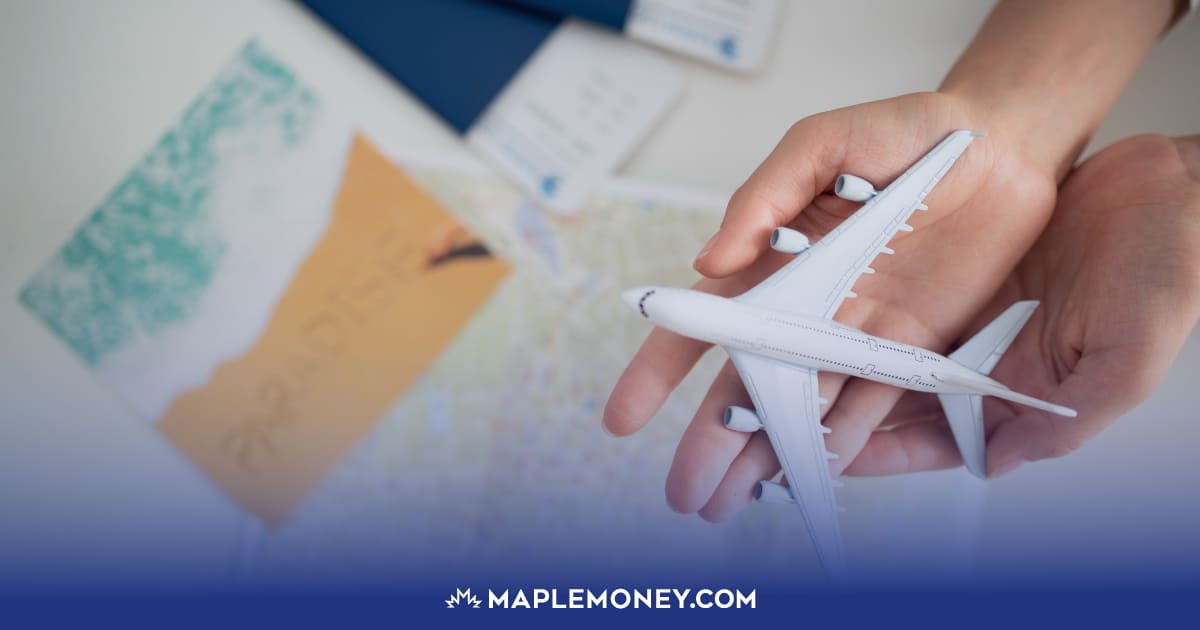 Do you have an upcoming vacation that will take you outside the country? If so, you need to purchase travel insurance to cover any emergency medical costs that may arise. If necessary, you should also consider trip cancellation insurance.
If you're wondering where to go for travel insurance, look no further. I've compiled a list of ten leading Canadian travel insurance providers, along with links to their websites where you can obtain quotes and apply for coverage.
What Is Travel Insurance?
Travel insurance protects you from financial risks you might encounter while travelling outside of the province or country. Financial risks can be caused by emergency medical expenses, flight delays, theft, unexpected trip interruptions, you name it.
You should always buy travel insurance for any trips you take outside Canada, no matter how long. Whether you're heading on a 2-week Mediterranean cruise or crossing the border to shop for the day, make sure you and your family are covered.
Types of Travel Insurance
Single-trip insurance
Single-trip travel insurance works just like you'd expect it to. It covers the policyholder (s) for the duration of a single trip, from the first day to the last.
Multi-trip insurance
Frequent travellers can opt for multi-trip travel insurance, which usually covers several trips over the course of a year. Depending on the provider, multi-trip policies can limit the number of trips or the total number of days.
Top-up insurance
Sometimes the travel insurance policy you've purchased doesn't cover everything you need it to. In that case, you can opt for top-up insurance to fill gaps in your base coverage.
Canada's Top Travel Insurance Providers
I've compiled the following list of top Canadian travel insurance companies. The list is in alphabetical order, and I haven't named a "Best Overall" company, because it really comes down to the type of coverage you require. That said, some of the companies provide benefits that cater to specific groups, like frequent travellers, adventure-seekers, snowbirds, etc.
While I've included all of the big banks on the list, generally speaking, they don't offer the same range of coverage options as the dedicated insurance companies, such as Allianz Global Assistance, Manulife, Blue Cross, CAA, etc. That said, their plans may be perfectly suitable for most travellers.
1. Allianz Global Assistance
What we like: Dedicated plan for visitors to Canada
Types of Coverage: Single Trip, Annual/Multi-Trip, Rental Car
Best for Frequent Travellers.
Allianz Travel offers six different types of travel insurance coverage. Five are designed for Canadians who are planning one or more upcoming trips, while a sixth plan is available to people who are planning to travel to Canada. The single-trip plans allow you to choose between a Medical, Medical + Cancellation, and Cancellation plan, with the Medical + Cancellation being the most comprehensive of the three.
The two annual plans allow for unlimited trips, with the 10-day plan covering trips up to 10 days in length and the 30-day plan covering trips up to 30 days.
2. Blue Cross
What we like: Up to $5 million in coverage, the travel add-ons.
Types of Coverage: Single Trip, Multi Trip, Top-Up Insurance
Best for Snowbirds
Blue Cross offers emergency medical coverage for up to $5 million and covers you for medical expenses related to COVID-19 if you are diagnosed while on your trip. Their website and coverage options are not as easy to navigate as Allianz Travel, but they do have single and multi-trip coverage, a plan for visitors to Canada, a top-up plan, and travel insurance add-ons, which include flight delay, baggage loss coverage, accidental death, and dismemberment, and pandemic coverage. Their single-trip plans are available to seniors and snowbirds.
3. BMO Insurance
What we like: Premium plan for more comprehensive coverage
Types of Coverage: Single-Trip, Multi-trip
Best for BMO Customers
All of Canada's big banks offer travel insurance to their customers. With BMO Travel Insurance, you can purchase coverage online or by telephone. They offer three single-trip and two multi-trip plans. You get the most comprehensive coverage with their Premium Plan option, which covers things like private-duty nursing, emergency air transportation, and emergency dental expenses.
4. CAA Travel Insurance
What we like: Coverage for pets and childcare, including escorted trips home
Types of Coverage: Single-Trip, Multi-Trip, Top-Up Plan, Coverage for Seniors, Visitors to Canada
Best for Families with Children
CAA is synonymous with roadside assistance in Canada, so it should come as no surprise that they also offer travel insurance. CAA Travel offers a wide range of benefits. You can separate emergency medical and trip cancellation coverage or bundle it together with CAA's Vacation Package Insurance. You can also customize your coverage with Top-Ups, riders, and extensions. On the CAA National website, you can select your province of residence to begin your search.
5. CIBC Insurance
What we like: Up to $10 million in coverage
Types of Coverage: Single-Trip Plan, Multi-Trip Annual Plan, Comprehensive Travel Insurance
Best for Existing CIBC Customers
CIBC Travel Insurance is administered by Allianz Global Assistance. You can choose between a Per Tip and Annual Multi-Trip Plans and select Travel Medical, Trip Cancellation, or Comprehensive, which covers both. With CIBC, you get up to $10 million in coverage, which is more than other insurance providers. With the multi-trip plan, you can choose between trips of up to 8 or 18 days in length.
6. Manulife CoverMe
What we like: Apply at any age (with some limitations), TravelEase covers existing conditions
Types of Coverage: Single-Trip, Multi-Trip, Top-Up
Best for Pre-existing medical conditions
When you purchase travel insurance from Manulife, you're buying from Canada's largest insurance company. Manulife splits its travel insurance coverage into three groups: Travelling Canadians, Visitors to Canada, and Students. Travelling Canadians can apply at any age, although to receive family coverage savings, all family members must be under the age of 60.
One nice feature, you can purchase single-trip coverage designed for travel within Canada. The cost is approximately 50% less than the standard travel medical insurance.
7. RBC Insurance
What we like: Multi-trip plans for seniors
Types of Coverage: Single-Trip, Multi-Trip, Within Canada, Non-Medical Coverage, Visitors to Canada
Best for Existing RBC Customers
Canada's largest bank offers standalone emergency medical, trip cancellation, and travel packages for comprehensive coverage. Visitors to Canada can also purchase a travel policy through RBC Insurance.
RBC's website has a neat tool that can quickly recommend the best travel insurance policy based on the type of trip you are taking: Snowbird getaway, frequent trips, within Canada, gap year, cruise vacation, etc.
8. Scotiabank Travel Insurance
What we like: Up to $2 million in emergency medical benefits for students
Types of Coverage: Single-Trip, Multi-Trip, Students, Visitors to Canada
Best for Existing Scotiabank customers
At first glance, Scotiabank's Travel Insurance options look nearly identical to what Manulife offers. Perhaps that's because Manulife underwrites Scotia's travel insurance coverage. Like Manulife, you can select coverage for traveling Canadians, Students, and Visitors to Canada.
for Travelling Canadians, emergency medical coverage is available up to $10 million, and families qualify for premium discounts.
9. TD Travel Insurance
What we like: Free coverage for dependent children on select family plans
Types of Coverage: Single-Trip, Multi-Trip, Medical Plan, Trip Cancellation & Interruption, Multi-Trip All-Inclusive Plans
Best for Existing TD clients
With TD Travel Insurance, dependent children can be added at no additional cost to select plans with the family option. As with most providers, TD's packages are very straightforward. You can choose a Medical plan, Trip Cancellation/Interruption, or opt for an all-inclusive plan for the most comprehensive coverage. In fact, TD's Multi-Trip, All-Inclusive plan can accommodate trips up to 60 days in length, longer than many other providers on our list.
10. World Nomads
What we like: Covers over 250 adventure sports activities
Types of Coverage: Emergency Medical, Trip Cancellation, Emergency Evacuation and Repatriation, Protect Your Gear (tech, sports equipment)
Best for Adventure-seekers
World Nomads Travel Insurance plans are designed for adventure-seekers. Their plans cover more than 250 activities, including scuba diving, mountain biking, surfing, bungee jumping, parachuting, etc. In addition, digital nomads can obtain coverage to protect their tech, such as laptops, camera gear, etc. One drawback, you must be under 66 years of age to qualify for coverage.
Credit Card Travel Insurance
Before purchasing travel insurance from one of the providers on our list, you may want to check your credit card. Most travel credit cards offer complimentary travel medical insurance. I personally use travel insurance on two credit cards, the TD Aeroplan Visa Infinite and the BMO Ascend World Elite Mastercard. If your credit card does cover you for travel, find out exactly what's covered before you embark on your trip.
What Is Covered by Travel Insurance?
Travel insurance covers a wide range of medical emergencies and other unexpected travel expenses. Benefits are often While every policy is slightly different, here is a list of standard events covered by most travel insurance plans:
Emergency Medical – Common Coverage Inclusions
Emergency medical insurance
Paramedic services
Ambulance
Emergency dental
Medical evacuation home
Repatriation of remains
Return trips for children and travel companions (travelling with the insured person)
Additional hotel and meal expenses
Return home of vehicle
Subsistence allowance
Child care and pet return
Terrorism coverage
Trip Cancellation/Trip Interruption Insurance – Common Inclusions
non-refundable deposits or other penalties on prepaid travel arrangements (trip cancellation)
covers you for expenses incurred if you must cut a trip short, including non-refundable travel (trip interruption insurance)
Reimburses the cost to repair lost or damaged baggage (Lost baggage coverage)
Covers eligible expenses due to baggage delay
Accidental death and dismemberment
Common exclusions to travel insurance can include the following: Pre-existing medical conditions, self-inflicted injuries, labour disruptions and strikes, childbirth during your trip, travel to regions under a travel advisory, injured while attempting to commit an illegal act, etc.
Can I Use My Provincial Health Coverage Outside the Country?
No, your provincial health coverage is of no use as soon as you leave Canada. You can travel to other provinces and receive primary healthcare as they will bill your home province accordingly. However, if you're travelling outside Canada for any length of time (yes, even one day), you should be purchasing travel insurance coverage.
What Factors Determine My Travel Insurance Premium?
Age: For obvious reasons, travel insurance premiums increase the older you get.
Trip Length: The longer the duration of your trip, the higher your premiums will be
Physical Health: Depending on the coverage you're applying for, you may have to provide evidence of good health, which will affect the premium amount
Type of Coverage: The more comprehensive the coverage, the more expensive it will be. Your costs will also increase if you add more people to the coverage.
Trip Cost: If you're purchasing Trip Cancellation and Interruption, the cost of your trip may have an impact on your insurance premium.
Travel Location: If you're planning to travel to a high-risk area that has high crime rates, this may be factored into the quote you receive.
Where Can I Get a Travel Insurance Quote?
You can easily obtain a quote from any of the travel insurance providers on our list within a few minutes. Simply head to their respective websites using the links I included in each mini-review.
Another option is to compare prices from leading travel insurance companies by getting a quote from CompareYourTravelInsurance.ca. They compare quotes from leading providers and help you select the best coverage for your trip.
Final Thoughts on Getting Travel Insurance
There you have it, our list of top travel insurance companies. If you're planning a trip and haven't obtained travel insurance, don't delay. The nice thing with all of these companies is that unless you are very elderly or have a pre-existing medical condition, travel insurance is very affordable. Depending on your situation, you may be able to purchase coverage for less than a dollar per day.