Binance Review: Does It Work for Canadians?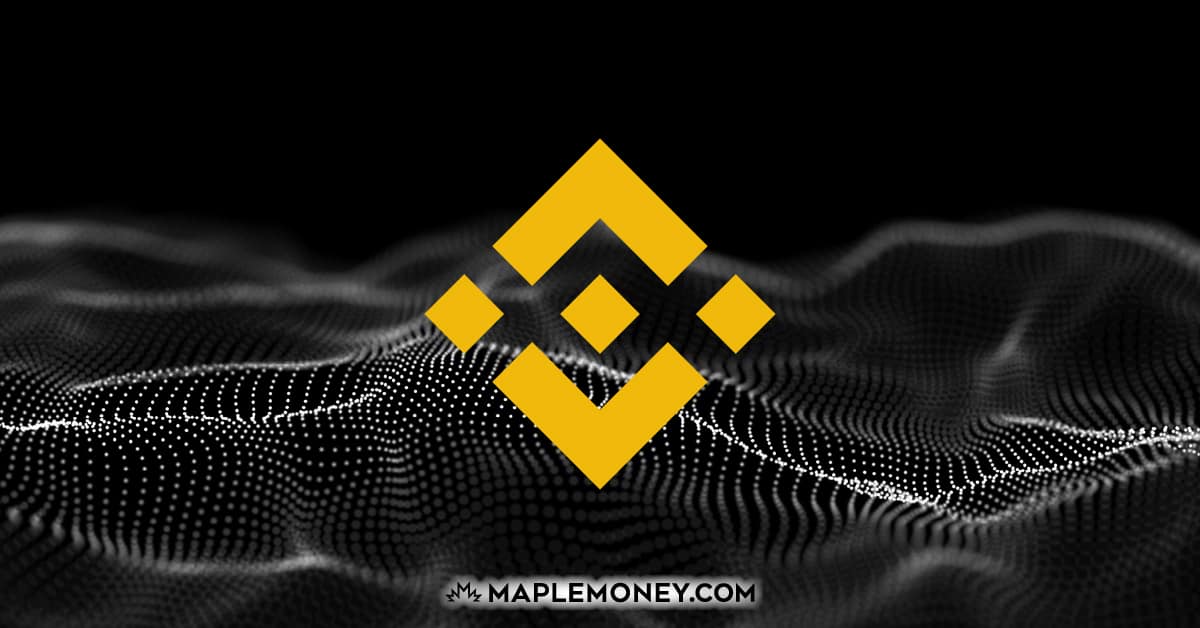 What Is Binance?
Binance is the world's largest crypto exchange and a leading blockchain ecosystem. More than 90 million users worldwide buy, trade, and store more than 350 crypto coins through Binance. But the platform has limitations that impact Canadian users, especially if you live in Ontario. With several other crypto exchanges to choose from, is Binance worth it for Canadians? I'll do my best to answer that question in this Binance Review.
Top Binance Features
More than 350 crypto coins are available.
Deposit more than 50 fiat currencies
Dedicated Binance wallet
Binance Visa lets you spend your crypto
Trade Bitcoin and Ethereum for free
No crypto deposit fees
24/7 chat support
Futures trading is available
How to Get Started with Binance
You can open an account via the company's mobile or desktop app or the regular website. You'll need to provide a phone number or email address, and Binance will ask you to upload a picture of your government-issued ID and a selfie.
Once your account is activated, you can fund your account with fiat currencies, including USD, EUR, GBP, INR, and AUD. You cannot fund your account with Canadian dollars; you can transfer funds via bank transfers, credit/debit cards, and wire transfers.
Once you fund your account, you can purchase crypto, and Binance will move your coins to a secure wallet called Trust Wallet. Here are some of the benefits of storing your crypto in the wallet:
Purchase Bitcoin in under 5 minutes
Earn interest on the crypto in your wallet
View your ART and NFTs in one location
Exchange your crypto inside the app
Track charts and prices
Protect your crypto from hackers
What Crypto Coins Does Binance Support?
Binance supports more than 350 cryptocurrencies, too many to list here. Here are some of the more popular crypto assets offered on the platform:
BTC
ETH
USDT
USDC
BNB
BUSD
XRP
ADA
SOL
DOGE
DOT
MATIC
SHIB
TRX
AVAX
WBTC
UNI
ETC
LTC
FTT
ATOM
NEAR
LINK
XMR
XLM
BCH
FLOW
ALGO
VET
Binance Fees
If you're new to crypto, you will likely find Binance's fees confusing because they are. However, this may be due to the sheer number of coins you can trade on the platform and the accepted fiat currencies.
Deposits & Withdrawals
There are no deposit fees for transferring crypto from an external wallet into your Binance account. The fees for withdrawing crypto range between 0 and 2.5%, depending upon the cryptocurrency you are withdrawing.
Fiat deposits range between 0% and 4.5%, depending on your fiat currency. Remember that Binance doesn't accept Canadian dollars for deposits.
Trading Fees
Binance's standard Maker and Taker fees are 0.10%, but there are ways to get lower pricing, including using Binance Coin to trade and trading volume. Binance Coin (BNB) is the in-house cryptocurrency issued by the Binance exchange.
Binance Visa Card
With a Binance Visa Card, you can spend your crypto, saving you from having to exchange it for fiat currency and then withdrawing it from your account. The Visa card converts your crypto to fiat currency at the transaction time. This also means that your crypto can be accepted by any retailer that accepts Visa, regardless of whether or not they accept crypto for payment.
Binance Customer Support
Binance doesn't offer customer support via the telephone, but they have a 24/7 live chat support function inside the trading platform. Simply click on the Chat icon to begin chatting with a Binance representative.
In addition to live chat, the Binance Support Centre offers several self-help functions, where you can perform tasks like resetting your password, changing your email address, and unlocking your account.
You can also browse the FAQ section and various articles to find answers to common questions.
Is Binance Safe?
The Binance exchange is as safe as any leading cryptocurrency platform. They support two-factor authentication (2FA), secured transactions using end-to-end encryption, and available cold storage.
Is Binance Legal in Canada?
Binance operates legally in Canada, and they are registered with FINTRAC, Canada's national financial intelligence agency. With that in mind, Binance is restricted to almost 40% of the Canadian population.
Ontario Securities Commission and Binance
Binance ceased operations in the Province of Ontario in 2021. According to a statement from the Ontario Securities Commission (OSC) in March of 2022, Binance has falsely led investors to believe it was allowed to continue operations in Ontario.
The OSC clarified that Binance does not hold security registrations in Ontario and, until further notice, is not authorized to trade in that jurisdiction. The situation in Ontario should be of concern to Binance users in other provinces as well. While securities matters are primarily provincial, one wonders if Binance troubles could spill into other parts of Canada.
The following Binance alternatives are all registered as restricted dealers with the OSC.
Binance Pros and Cons
Binance has a lot to offer, depending on where you reside and your fiat currency of choice. Here's a list of pros and cons to help you decide if Binance is right for you.
Pros:
World's largest cryptocurrency platform
More than 350 coins are available
Free crypto deposits
Offers futures contracts
Low trading fees
Dedicated storage via Trust Wallet
Binance Visa card makes it easy to spend your crypto
Instant trading capability
Margin trading available
Cons:
Binance doesn't service Ontario-based users
It doesn't allow Canadian dollar deposits
Complex trading fee structure
Binance Alternatives
Canadians have no shortage of cryptocurrency exchanges. Before signing up for Binance, I strongly encourage you to shop around because several more Canadian-friendly crypto exchanges are out there. Here are four that we can recommend:
Bitbuy
Toronto-based Bitbuy offers users a truly Canadian crypto trading experience. To qualify, you have to be a Canadian citizen or permanent resident. What makes Bitbuy a standout is its two-tier trading platform, which has something for everyone. Beginner traders will enjoy the simplicity of Express Trade, while advanced traders will appreciate the added bells & whistles of the Pro Trade platform.
Their trading fees are higher than Binance but very competitive with other Canadian exchanges. Like Binance, Bitbuy has a solid customer service reputation, offering email and phone support. Learn more in our Bitbuy review.
What we like:
Canadian-based cryptocurrency exchange
Email and phone support are available
Beginner and advanced trading platforms
Transparent pricing
Low trading fees, especially for pro traders
Registered with FINTRAC
2FA security
95% cold storage
Trade via desktop or mobile app
Coinsmart
Like Bitbuy, Coinsmart is a popular Canadian crypto exchange. Coinsmart prides itself for being user-friendly and on its excellent customer service. They offer a customer service guarantee called a SmartGuarantee. Coinsmart promises same-day deposits when you fund your account, fiat withdrawals within five business days, and same-day verification for new accounts.
The trading platform is intuitive enough for beginners, while experienced traders can execute limit orders, stop loss, and real-time charts. Their fees are only slightly higher than Bitbuy. Learn more about Coinsmart in our full review.
What we like:
Over 15 coins are available
Smartguarantee with 24/7 live customer support
Transparent pricing for crypto transactions
Low deposit fees
Instant ID verification
Same-day payment processing
Cold storage available
Wealthsimple Crypto
Wealthsimple Crypto is yet another made-in-Canada crypto trading platform. When they first launched a couple of years ago, they only traded Bitcoin and Ethereum but have since expanded their offering to more than 50 crypto tokens.
Their fee structure is much simpler than Binance (they don't charge any fees to deposit or withdraw coins or commission on trades), but their "operational fee" of between 1.5% and 2% is relatively high. Also, they have the opposite problem of Binance. You can fund your account with Canadian dollars, but you can't use any other fiat currency, including USD.
The platform is best suited for existing Wealthsimple clients to hold crypto without moving to another crypto trading platform.
Open an account in minutes.
No account minimums
No commissions, simple pricing model
No fees for depositing or withdrawing to and from your Crypto account
Trades executed instantly
Real-time quotes
Sign up for Wealthsimple Crypto.
Netcoins
Netcoins started as a virtual Bitcoin ATM operator, but they eventually expanded to become a Canadian exchange, much like Bitbuy and Coinsmart. You can buy and sell more than 30 crypto coins, including BTC, ETH, BCH, LTC, DOGE, ALGO, XLM, and more.
Fiat deposits and withdrawals are free via e-Transfer, and crypto deposits are also free. On the downside, Netcoins trading fee is 0.50%, much higher than Bitbuy or Coinsmart. We can recommend them for beginners, but advanced traders will want to look elsewhere. Check our Netcoins review for more information.
Buy crypto with as little as $10
Zero funding fees
Free cash withdrawals via e-Transfer
Limit order capability
Receive price alerts via SMS and email
Live chat, phone, and email customer support during business hours
Who Is Binance Best Suited For?
While Binance exchange is a top global crypto exchange, I can't recommend it to most Canadian crypto traders. The low trading fees will be a draw for some and the vast number of available crypto assets, but the fact that you can't deposit Canadian dollars is a huge drawback. It means you must move purchase crypto elsewhere and transfer it into your Binance account or conduct a foreign exchange transaction, which is a lot of work.
The other issue is the lingering dispute with the OSC in Ontario. Will Binance move out of Canada? As it stands, almost 40% of Canadians cannot access the Binance platform.
Binance Canada Review: Final Thoughts
Being the world's largest cryptocurrency exchange has to be worth something, and Binance exchange certainly has much to offer. Depending on where you live, they can accept your fiat currency for account deposits, and Binance offers hundreds of crypto coins. While the fee structure is overly complex, it's one of the lowest-cost cryptocurrency exchanges you'll find.
If you can get around the fact that they don't accept Canadian dollars as fiat currency, Binance is worthy of consideration. If you want to fund your account with CAD fiat, I recommend looking elsewhere, like Bitbuy or Wealthsimple Crypto.