Borrowell vs. Credit Karma vs. Mogo: Which Credit Score App Is the Best?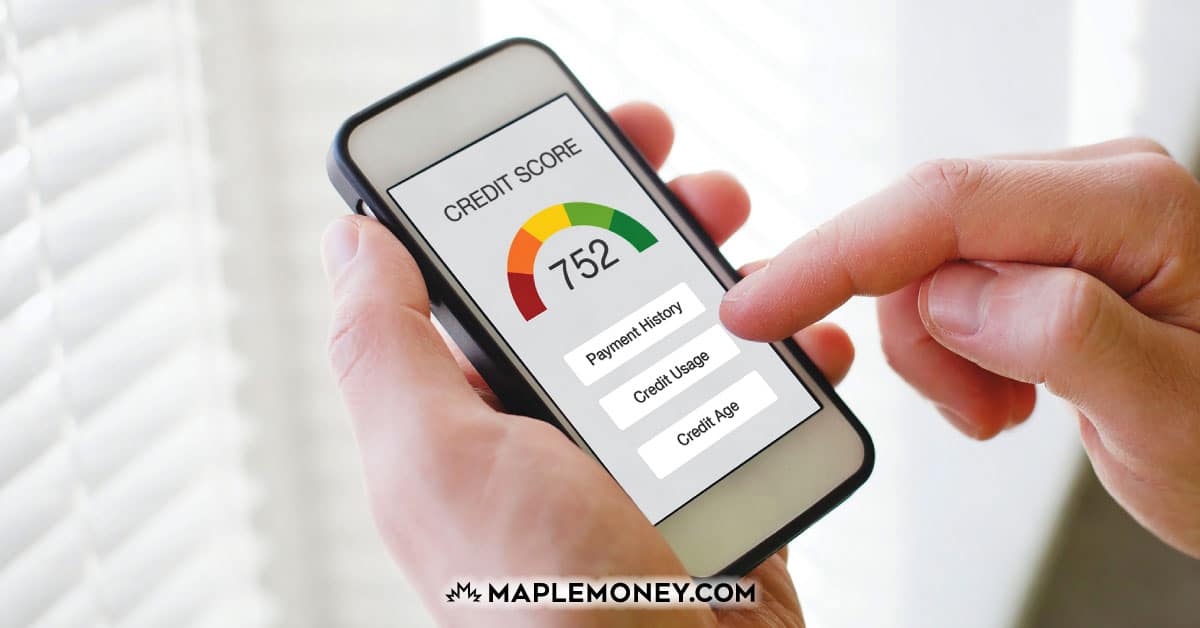 Are you one of the thousands of Canadians who receive free credit monitoring? If not, it's time to get started. Understanding how your credit rating works is one of the keys to good financial health. But how does free credit score monitoring work, and who should you sign up with? Here at MapleMoney, we've tackled the Borrowell vs. Credit Karma debate in our in-depth reviews of each company, but now we're throwing a third player into the mix: Mogo.
How Free Credit Score Apps Work
The emergence of companies like Borrowell, Credit Karma, and Mogo has made it very easy for Canadians to stay on top of their credit score and report. Their flagship service is the free credit score and monitoring, which only takes minutes to sign up for. In the case of Borrowell and Credit Karma, you'll receive regular credit reports, letting you stay on top of your credit score and easily identify any errors or fraudulent activity.
What's Considered a Good Credit Score?
While your credit report contains valuable information for lenders, the credit beacon score is one of the more important metrics used. But what is considered a good credit score? Here's a breakdown of credit scores in Canada.
Excellent: 800+
Very Good: 720 to 799
Good: 650 to 719
Fair: 600 to 649
Poor: Below 600
Most credit scores range between 600 and 800; the higher the score, the better. While no one wants a low credit score, the good news is that there are several steps you can take to improve it over time. For more information, check out my post on the different factors that affect your credit score.
Borrowell: Best for Equifax Credit Score
Borrowell will send you your Equifax credit report every week via email. Sending you your report reduces the friction involved with having to search for your report on your own. In addition to free credit score and monitoring, Borrowell provides tips to help you improve your credit, credit education via an AI-powered credit coach, and product recommendations from more than 50+ Canadian lenders.
That last part is how Borrowell makes money, and it's where you need to be careful. Borrowell has partnered with several Canadian loan providers and credit card companies. Armed with your credit score information, they will let you know when there's a good chance you will qualify for a loan or credit card. You can get several types of loans through Borrowell, including debt consolidation, business loans, car loans, and home improvement loans.
Anytime a Borrowell member clicks the link and accepts a credit offer, Borrowell earns a commission. I highly recommend that you ignore these offers and use Borrowell only for the free credit reporting. The same goes for Credit Karma and Mogo.
Borrowell and Equifax
Canada has two main credit reporting agencies: Equifax and TransUnion. When you sign up with Borrowell, you will receive credit reporting from Equifax. Most major lenders report payments to Equifax, so you're getting a very accurate credit picture.
Borrowell Features
Free Equifax credit score
Free weekly credit score monitoring
Personalized product recommendations from over 50+ affiliates
Credit Education via AI-powered Credit Coach
Helpful personal finance tips
256-bit encryption protects your personal information
Loan interest rates as low as 6%
Loan amortizations between 3 and 5 years
Fundings as fast as two days
Credit Karma: Best for TransUnion Credit Score
Founded in 2007, Credit Karma is a U.S.-based company that has expanded into Canada. Members get free access to their TransUnion credit bureau report. Like Borrowell, Credit Karma's service includes customized recommendations on how you can improve your credit score. They also make money through their affiliate partnerships with lenders offering various loans and credit cards.
Credit Karma and TransUnion
When you sign up with Credit Karma, they will send you a copy of your TransUnion credit score and report. TransUnion is one of Canada's two main credit reporting agencies, the other being Equifax. Most lenders report to TransUnion, but not all do. The best way to ensure you're getting all of your credit score data would be to sign up with both Borrowell and Credit Karma. Check out my comparison post here for more information on the differences between Equifax and TransUnion.
Credit Karma Features
Free TransUnion credit score and reports
Free credit monitoring
Free credit education
Loans from 30+ lenders
Loans available between $500 and $50,000
Loan APR from 5.75% to 46.95%
Loan terms between 3 and 120 months
Mogo: Best for Money Management
Like Borrowell, Mogo will send you your Equifax credit score free of charge. But Mogo only sends you your score, and you won't see the full report. This is a limitation vs. Borrowell and Credit Karma. To get ongoing monitoring, you need to sign up for the Mogo Visa Platinum Prepaid Card, or MogoCard. But Mogo has some unique features, including the MogoCard, that will appeal to many people. Mogo also offers free identity fraud protection. With Mogo Crypto, you can trade Bitcoin with a low 1% trading fee and no annual account fees. And like Borrowell and Credit Karma, you can obtain a personal loan through Mogo's relationship with many lending partners.
Mogo Features
Receive your Equifax credit score for free
Manage your money with a prepaid Visa card
Budgeting and savings tools
Trade Bitcoin with MogoCrypto
Apply for loans up to $35,000
Borrowell vs. Credit Karma vs. Mogo: The Bottom Line
Borrowell, Credit Karma, and Mogo all offer free credit score services, but which financial service provider is the best? When it comes to credit monitoring, Borrowell and Credit Karma are equally strong, and Mogo less so. If you want to receive an Equifax credit report, Borrowell is the way to go; for TransUnion, it's Credit Karma. If you want to receive reporting from both credit bureaus, consider signing up for both services.
Mogo is more suitable for people with poor credit, due to the offering of a prepaid Visa card, and some helpful budgeting and savings tools. But you have to be careful of their high-interest loans, which are higher than Borrowell and Credit Karma and helpful to almost no one. Mogo Crypto is a unique offering, but there are better ways to buy crypto in Canada. In summary, it's best to use these services for their free credit score monitoring; that's where the value lies.