Branded Surveys Review: Is it Legit?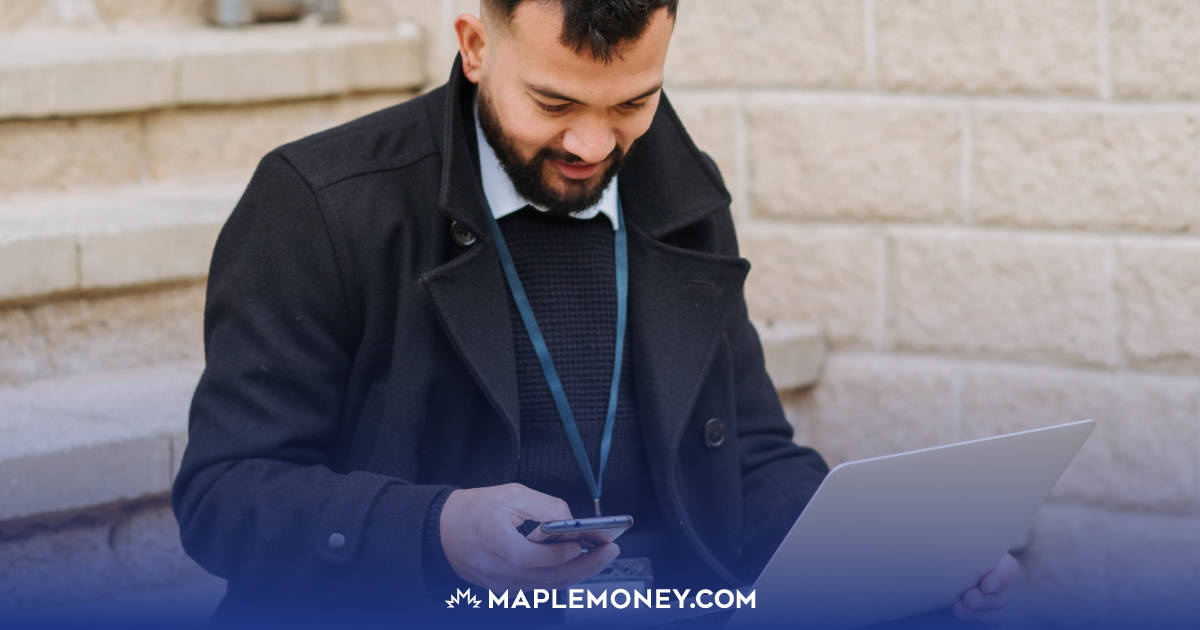 It's never been easier for Canadians to earn extra money in their spare time. From delivery apps like Skip the Dishes and UberEats to sharing your space on Airbnb, you can make good money outside your 9-5. While it's less lucrative, another way to earn a few extra dollars each month is by joining paid survey sites like Branded Surveys.
With Branded Surveys, you can earn points by completing surveys in your spare time and exchanging them for cash or gift cards. But is Branded Surveys legit, and how does it stack up to other popular survey websites, like Survey Junkie and Swagbucks.
In this Branded Surveys Review, I'll cover the following:
how to sign up and qualify for paid surveys
how much Branded Surveys pay
how Branded Surveys points work
Share some other legit survey sites
Let's get started!
About Branded Surveys
Branded Surveys was launched in 2012 as MintVine, changing its current name in 2017. They are currently active in the US, Canada, and the UK. Like most market research companies, Branded Surveys makes money by partnering with leading brands that need market data access.
Companies use the information that Branded Surveys provides to bring the right products to market and improve their existing products and services.
Branded Surveys compiles the data from their online surveys, opinion polls, focus groups, etc., batches it, and sells the information to their partners. They share some of that revenue with their members through rewards points, which you can redeem for gift cards and cash.
Key Features
Online survey website
Free to join
Available in the US, Canada, and the UK
Earn points and redeem them for cash and gift cards
Participate in surveys and daily polls
Branded Elite loyalty program lets you accelerate your earnings
Get Started with Branded Surveys Today!
How Does Branded Surveys Work?
It's easy to get started with Branded Surveys. Here's how it works:
Select the Sign Up button from the Branded Surveys homepage in the top right corner.
You'll be asked to provide your email address and a password. You can also use your Facebook login credentials to sign in.
Branded Surveys will ask you a few questions to create your profile. They use your profile information to match you with surveys that you qualify for.
Every time you complete a survey, you'll receive Branded Survey points as a reward. When you accumulate enough points, you can redeem them for gift cards, PayPal Cash, or Branded Pay.
As mentioned, Branded Surveys is available in several countries. Canadian users can also earn points through a daily poll in addition to completing online surveys.
Pro Tip: According to Branded Surveys, the more details you provide when creating your profile, the more surveys you will receive and the more money you can make.
Branded Elite
Branded Elite is Branded Surveys loyalty program, which rewards frequent users with extra points for completing more surveys. The program has three levels: Bronze, Silver, and Gold.
Bronze: All Branded Survey members start with a Bronze Badge.
Silver: Receive a Silver Badge when you reach 600 points.
Gold: Receive a Gold Badge when you reach 2,100 points.
Each badge offers a different bonus percentage as you accumulate points. The number of surveys you can qualify for is unlimited.
Get Started with Branded Surveys Today!
How Much Are Branded Survey Points Worth?
The opportunity to earn points for taking surveys online sounds great, but it means very little until you know how much the points are worth.
According to Branded Surveys, some surveys payout 50 points, while longer surveys can payout several hundred points. They claim that most surveys pay between $1 and $3.
100 Branded Survey points have a $1 value, so 500 points will equal $5, which is the minimum payout amount. Assuming all of your surveys were worth 50 points, you would have to complete ten surveys to earn $5.
Ways to Maximize Your Branded Survey Points
Branded Surveys wants your feedback, so they offer tips on getting more surveys and earning more points. Here are some tips:
Don't miss out! Login to Branded Surveys often to look for new survey opportunities
Complete as many surveys as you can
Keep your profile up to date
Log in daily to take the daily poll for extra points
Try to qualify for Branded Elite (see above) to receive bonus points each week
Bonus Tip: This one isn't from Branded Surveys, but it's important nonetheless. Online survey sites only pay a little, and many limit the number of surveys you can take. The best way to maximize your earnings is by signing up for several sites to increase your earning potential.
There are no rules that limit how many sites you can join. I'll share a few Branded Survey alternatives a little later.
Get Started with Branded Surveys Today!
Branded Survey Rewards
In Canada, you can redeem your Branded Survey points for gift cards from the following retailers:
Air Canada
Esso Mobil
Reward Link
Tim Hortons
Winners
Marshalls
Homesense
Bass Pro Shops
Best Buy
Cake Beauty
Cineplex
Ultimate Dining Card (Swiss Chalet, Montana's, Harveys, etc.)
Old Navy
Apple Store
Roots
Starbucks
Prepaid Visa
Oliver & Bonacini
Amazon
DashPass
DoorDash
H&M
Lululemon
Prepaid Mastercard
Types of Surveys Branded Surveys Offer
As mentioned earlier, companies hire Branded Surveys to gather consumer feedback and deliver the right products and services. Branded Surveys breaks their surveys into the following four categories:
Brand Awareness Market Research
Businesses use these surveys to gauge how customers feel about their company compared to their competitors. Depending on the results, businesses may change their messaging through advertising to enhance their brand image.
Consumer Insights Market Research
Consumer insights surveys help companies understand who their target customers are. If they understand the interests of the people who buy their products, they can tailor their products to meet their needs better.
Product-Based Market Research
Businesses will conduct product-based market research before the launch of a new product. The feedback from potential customers can help them determine if they are on the right track or need to make changes to their product before releasing it to the public. This research can also give them an idea of their product's popularity when it hits store shelves.
Partner Surveys
Partner surveys are designed to promote various products or services Branded Surveys think you may be interested in based on your profile demographics. These surveys are driven by the businesses paying for the survey.
Get Started with Branded Surveys Today!
Branded Surveys Pros and Cons
Branded Surveys is one of my favourite survey websites, but it's not perfect. Here's my list of pros and cons.
Pros
Free to join
Low minimum payout threshold ($5)
Multiple reward options
Accelerate earning through Branded Elite loyalty program
Intuitive platform, including mobile app
Cons
Some surveys take too long
You won't qualify for every survey
Get Started with Branded Surveys Today!
Branded Survey Alternatives
My best advice for making money with online surveys is to sign up for multiple sites. Here are some other survey sites to consider joining in addition to Branded Surveys:
Survey Junkie
Survey Junkie is a longstanding online survey website that's free to join. You can redeem your points for cash and other rewards as soon as you reach $10. One nice thing, Survey Junkie lets you know upfront how long surveys will take and how many points you will earn. This saves you from wasting time on a lengthy survey with a low payout.
Swagbucks
Swagbucks is a highly popular survey website. What I like about their platform is the number of ways you can earn points (Swagbucks). In addition to surveys, you can also earn by watching videos, playing games, and shopping online. Swagbucks is available in Canada, is free to join, and they have a low minimum payout threshold so you can redeem your points quickly.
Daily Rewards
With Daily Rewards, earn points by taking surveys, shopping, watching videos, and referring friends. Unlike other survey websites, they don't operate on a points system – they use real dollars. A more transparent system saves you from converting your points to dollars to determine how much you've earned. Unfortunately, Daily Rewards has a high payout threshold of $30, so you'll be earning for quite a while before you can cash out.
Branded Surveys FAQs
How much money is 500 points worth on Branded Surveys?
With Branded Surveys, 500 points are worth $5. It's also the level at which you can redeem your points for PayPal Cash or gift cards.
Is Branded Surveys legit?
Yes, Branded Surveys is a legitimate survey company that's been around since 2012. They have a 4.2 customer rating on Trustpilot with close to 70,000 reviews, with 84% of the ratings being 4 or 5 stars.
How fast does Branded Surveys pay?
According to Branded Surveys, you'll receive your rewards within 1-3 business days. This includes PayPal Cash and gift cards, which are sent via email. This makes Branded Surveys one of the fastest survey sites for paying out rewards.
How much can you make a day with Branded Surveys?
It varies, but you can expect to receive between 1-2 surveys per day with Branded Surveys.
What is the best time to complete surveys?
Unlike some survey websites, there is no specific time to complete surveys. Branded Surveys encourages you to take surveys anytime during the day or night when it's convenient for you. Their website is always open and available.
Get Started with Branded Surveys Today!
The Bottom Line on Branded Surveys
As a survey site, Branded Surveys is one of the best out there. It's free to join, they don't confuse you with a hundred different ways to earn, and they reward their most loyal members through their Branded Elite program.
Like any site, you won't be able to quit your day job taking paid surveys, but you can earn an extra $20-$30 per month, which you can use to fund your Tim Horton's habit or cover your monthly Netflix or Spotify subscription. The nice thing about surveys is that you can complete them in your spare time while watching TV or sitting on the subway or bus.