Everything You Need to Know About Brokerage Fees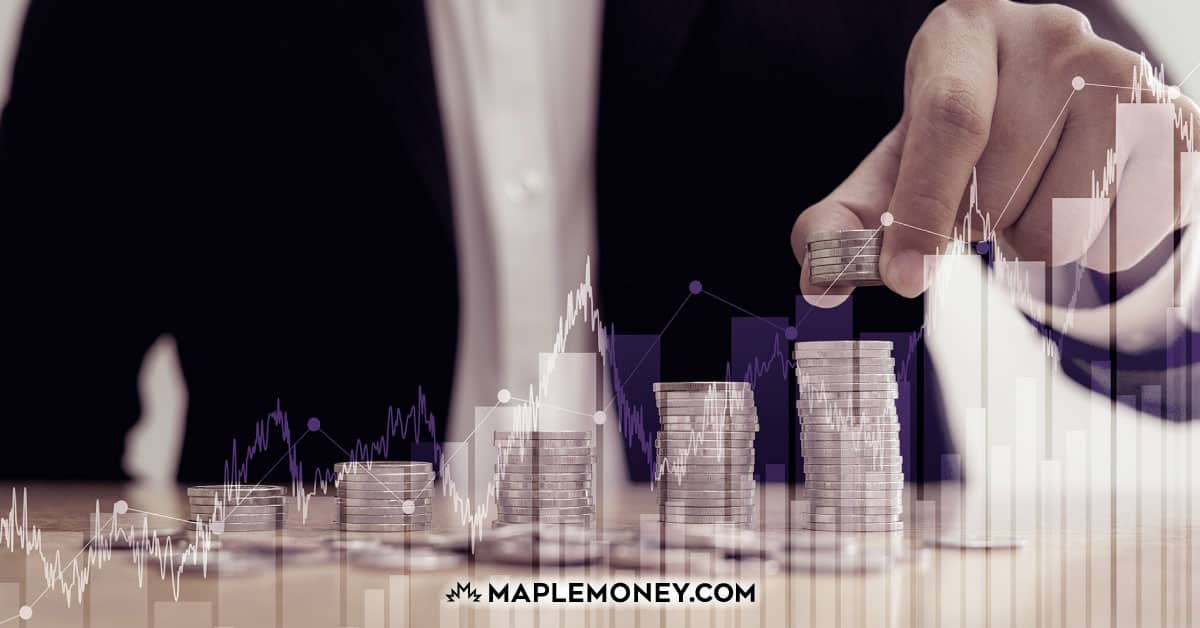 Are your investment returns being eaten away by fees? It's a question that every serious investor should ask themselves. Because whether you invest through a bank advisor, a full-service broker, or a discount brokerage, it's important to understand that all investments have costs.
Brokerage fees, also known as broker fees, are just one of the many types of investment fees you will encounter on your journey. But what is a broker fee, and how do they work?
What Is a Broker Fee?
Investment firms charge brokerage fees for the various portfolio management services they provide. The fees can take many forms: account fees, transfer fees, trading fees, inactivity fees, market research, and statement fees. You can pay fees in so many ways that it can be challenging to know how much you're paying in total and its impact on your overall returns.
Full-Service Broker vs. Discount Broker
A full-service brokerage brings an advice component to the broker-client relationship, as well as hands-on account management. This is different from a discount, or online brokerage, which is entirely self-directed – the investor is responsible for all investment decisions and placing trades.
A full-service brokerage costs more than a discount broker because of the additional expense of having a dedicated professional manage your account. Historically, many full-service brokers were compensated by commission fees on trades when securities are bought and sold.
In recent years, however, many firms have moved to a fee-based account approach. Instead of charging per transaction, they apply an annual fee based on a percentage of the overall portfolio value. The client benefits from simpler, more transparent pricing.
Typically, the more money you have, the better value you'll get from a full-service broker. That's why they cater more to high net worth investors. Many full-service firms have investment minimums of $100,000 and higher. New investors and those with more modest portfolios may be better served with an online discount brokerage.
Discount Brokers
Discount brokers offer a DIY approach to trading stocks at an ultra-low-cost. They aren't a direct alternative to a full-service broker because they don't provide an advice component or portfolio management. But if you're willing to do the research and place your trades yourself, you will save money. There are several discount brokers in Canada, but two of the lowest-cost options are Questrade and Wealthsimple Trade. Neither broker charges an annual account fee, and trading fees are lower than what you would pay elsewhere.
Questrade does not charge a commission fee for ETF purchases, and with Wealthsimple, stock trades and ETF purchases are free. Questrade has a robust desktop and mobile trading platform, while Wealthsimple Trade is mobile-only.
Types of Broker Fees
Annual Account Fee – Often charged on self-directed accounts, this is purely an administration fee. It usually runs around $100-$125 on a per-account basis. Many online brokers will waive this fee if the account holder maintains a minimum balance of $15,000 or more. Some brokers, like Questrade, don't charge this fee at all.
Inactivity Fee – Discount brokerages don't like it when investors don't use their accounts for the simple reason that it's not profitable. To encourage clients to either get trading or close inactive accounts, they will often charge a quarterly inactivity fee, ranging between $15 and $25 every three months.
Transfer Fees – Whenever you transfer your investments from one investment firm to another, the relinquishing institution will charge a transfer fee on every account that you move elsewhere. These fees can be steep, up to $150 per account, so you need to consider the impact on your overall return before you decide to transfer funds.
Account Management Fee – If you have a fee-based account with a full-service broker, you'll pay an annual fee, expressed as a percentage of assets under management. For example, a fee of 1.5% on a $500,000 portfolio will cost $750. Generally speaking, the larger your portfolio, the lower the percentage. These types of accounts have become popular because the pricing is transparent and straightforward.
Commission Fee – Long the standard compensation for full-service brokers, commission fees are charged whenever a trade is placed.
Trading Fees – Trading fees are charged by a discount brokerage whenever you buy or sell a stock, or ETF in your account. Most Canadian brokers charge a trading fee, although the trend is moving ever closer towards the elimination of trading fees. Wealthsimple Trade does not charge fees on stock trades, and Questrade has no-commission fees on ETF purchases.
Statement Fees – This one's pretty straightforward. If you're being mailed a statement these days, you're likely paying a small fee for the service. It may only be a couple of bucks, but in most cases, you can opt to have statements delivered online or by email for free.
Account Closing Fees – When you close your account, some brokers will charge an administration fee, although policies and amounts vary between institutions.
Summary of Brokerage Fees and How to Save
If you're currently investing with a full-service broker and you don't know how much you are paying in fees on an annual basis, I highly recommend that you ask your advisor. Just glancing at your statements might not be enough as they may not disclose all of the fees you're paying.
Remember, the cheapest doesn't always mean best. While I'm a big fan of online brokers like Questrade and Wealthsimple, many investors prefer a full-service investment firm and are willing to pay a premium for that service.
Of course, not everyone can meet the minimum investment dollar requirements that full-service firms require. An alternative would be to deal with a robo-advisor offering managed investment portfolios for a low fee. Two of the more popular options, Wealthsimple and BMO Smartfolio, have licensed investment professionals available to provide advice if needed. It's an option worth checking out.