The Best Small Business Ideas To Start in Canada This Year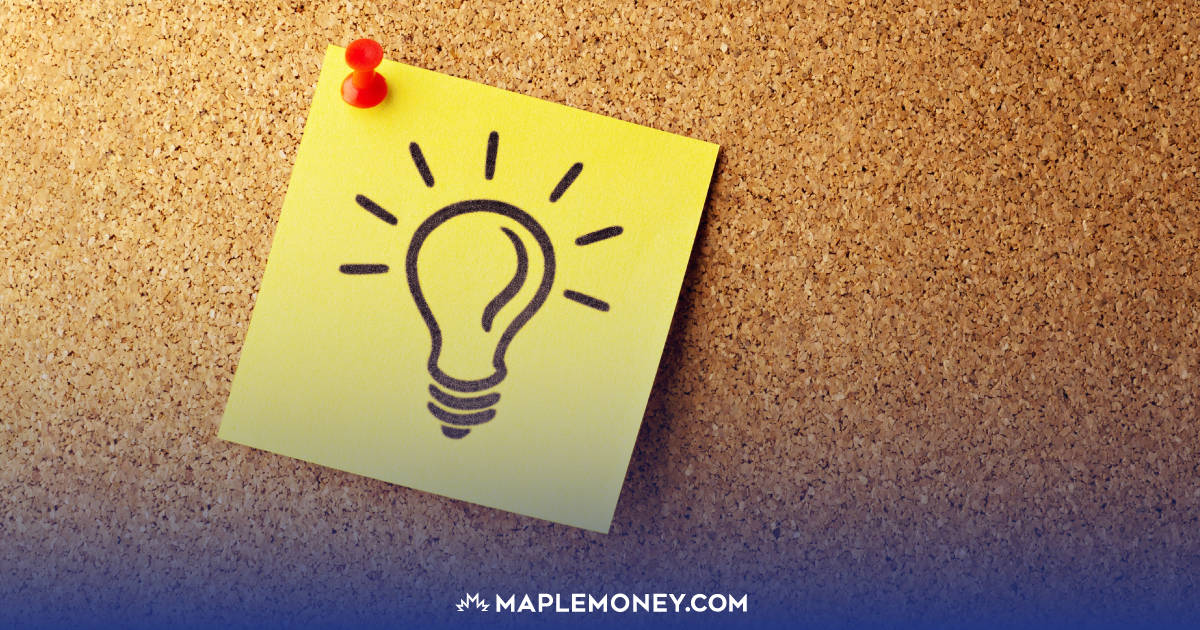 There are hundreds of online articles about making extra money or listing the best side hustles, work-from-home jobs, etc. In fact, you'll find several of them on this website. What about starting real businesses that can help you make a full-time living? After all, taking paid surveys or delivering food for Skip the Dishes won't become your career.
16 Profitable Business Opportunities in Canada
For this article, I've compiled a list of the best businesses to start in Canada. Some of the ideas on our list require an initial investment and a well-thought-out business plan. That said, you won't need hundreds of thousands of dollars in the bank, just a little cash, creativity, and a desire to work hard.
1. Driving School
Upfront Investment: $10,000 to $50,000.
If you love driving and have a solid driving record, you can start your own driving school in Canada. You can do this on your own, or scale your business by hiring additional driving instructors with their own vehicles. The licensing is managed at the provincial level, so you'll want to check the requirements in the province where you want to work. Driving instructors are in high demand, especially in large cities, where there are a lot of immigrants wanting to obtain their Canadian driver's licenses.
In Ontario, for example, you must be 18 years of age to start a driving school. You must also satisfy several requirements, including providing a 3-year driver's abstract, obtaining the proper insurance, and your driving instructor license, which can take several months.
2. SEO Agency
Upfront Investment: $0 t0 $2000
Do you know what SEO stands for? Search Engine Optimization. It refers to the process of improving a website's written content so that it's more visible on search engines like Google. If you have experience in this field, companies will pay good money to have you improve their web content in hopes that it will appear on Google's highly coveted 1st page of the search rankings. You can work as a freelancer or hire a team and work as an agency, taking on larger projects.
3. House Painting
Upfront Investment: $2000 to $3000
House painting is something that many people would rather not do themselves. The nice thing is that you can buy the required equipment and supplies for around $2000. This includes ladders, rollers, brushes, spray machines, etc. You can take on small projects, like a single room or a home reno, or paint entire houses. You can hire employees and scale your business or work on your own.
4. Small Engine Repair
Upfront Investment: $2500 to $10000
If you're mechanically inclined, you can start a business fixing small engines, typically under 25 horsepower. This includes lawnmowers (push and ride-on varieties), weed-eaters, snowblowers, outboard motors, etc. You can purchase a building, but you don't need to. If you have a large enough garage at home, you can run your business from there. And if you have the required tools, the upfront investment will be minimal. Start by advertising your services on Kijiji or through your local community Facebook Group. If you do good work, your business will probably grow through word of mouth.
5. Commercial Cleaning Business
Upfront Investment: $10,000 – $40,000
You can make a good living cleaning offices and other commercial buildings. There will always be work available, and you can charge businesses higher rates than you would charge for residential cleaning. There will be a small investment to get started. You'll need to buy the right equipment, including floor polishers and commercial-grade vacuums. Otherwise, the overhead is low. You should be able to store your equipment in a work van; you don't need to purchase a building.
6. Freelance Writing Business
Upfront Investment: $0 to $2000
Freelance writing is one of the best online business ideas because it requires almost no upfront investment and offers so much flexibility. You can work from anywhere with a laptop and an internet connection. You might not make much at first, but there are experienced freelance writers who charge as much as $1 per word. It depends on the niche you are writing in as well. Either way, as you gain experience, you'll land better clients and be able to charge more.
7. Catering Business
Upfront Investment: $10,000 to $50,000
A catering business might be right up your alley if you love to cook and serve people. Before you start, you'll have to pick your niche. What kind of food do you want to serve, and what types of events do you want to want to work? This will help you determine your start-up costs, who you will need to hire, etc.
8. Coffee Shop
Upfront Investment: $10,000 to $200,000
I know many people who dream about owning their coffee shop. I mean, who doesn't love coffee? And coffee shops always seem like fun places to hang out. There are a few ways you could go with this. If you want to open a sit-down coffee shop, you can expect a large investment upfront, between $75,000 and $200,000, depending on how grand your plans are.
Another option is to open a small coffee area within an existing business or public space. I know someone who owns a coffee business inside a library. Their setup cost was closer to $25,000 and is similar to a kiosk you would find in an airport.
Your other option is to open a mobile coffee shop, like a coffee truck or coffee cart. You'll still need to front some money, but a mobile setup will allow you to go where the customers are.
9. Food Truck
Upfront Investment: $25,000 to $125,000
Food truck businesses have become immensely popular. Set-up costs will vary depending on the type of truck (new or used) and the equipment you'll need, but it's much more affordable than starting a sit-down restaurant. If you can create great food ideas and produce an excellent product, you can make a lot of money with a food truck.
One thing to consider – the food industry is highly regulated, so you will have to deal with health and safety compliance and obtain the proper licensing in the municipality where you plan to operate. It's also a lot of work, and plan to spend long hours inside your truck, including on weekends.
10. Window Cleaning Business
Upfront Investment: $1000
If you're looking for a profitable business opportunity with low upfront costs, consider starting a window cleaning business. If you have your own vehicle, you can purchase the necessary supplies and get started for less than $1000. Like any other job, you'll need to hone your skills as a window cleaner, but you can learn the right techniques by watching professional window cleaners on YouTube.
Advertise your business in your local community, through Facebook Groups, or by going door-to-door to businesses where you want to operate. Remember that you won't be the only game in town, so make sure that your prices are competitive and your customer service is top-notch.
11. Lawncare Business
Upfront Investment: $1000 to $50,000
Lawncare is one of the best small businesses for people who enjoy the outdoors. And depending on the size of your operation, you don't need a lot of money upfront to start. You can easily find work if you have a nice pushmower, a weed wacker, and a hedge trimmer. The costs go up if you want to take on larger projects. You'll likely need at least one or more commercial ride-on mowers and a truck and trailer to transport it. Of course, you can also make a lot more money that way.
Remember that this is a seasonal business in Canada, so you'll need to find a way to earn income during the winter months. Many lawn care professionals clear snow to make money during the winter.
12. Courier Service
Upfront Investment: $25,000 to $100000
If you enjoy driving, consider starting your own business as a courier. You'll need a large enough truck to accommodate the packages you plan to deliver, but you can find used trucks for a reasonable price.
You'll find more consistent (and better paying) work by operating B2B; residential deliveries are unpredictable and less profitable. If you can start your business with at least a couple of regular clients, it will give you the stability you need as you grow.
13. Rental Real Estate
Upfront Investment: $10,000 to $100,000
If you can afford to purchase a rental real estate property in an appreciating Canadian market, you can make a lot of money. Unless you use a house or condo you own, you will have to invest money into buying a property. Owning one rental unit isn't going to provide a full-time income, but if you can produce positive cash flow and manage it properly, you'll be well on your way to buying your next rental property. Real estate investing is one of the few ways to earn truly passive income.
14. Hair Salon
Upfront Investment: $10,000 to $100,000
If you're a licensed hairstylist working at a salon, it might make more sense to start your own business instead of working for someone else. Start-up costs will vary depending on where you open your business.
Several people I know have set up salons in their homes and work from there. If you can secure a larger space, you can scale your business by adding chairs and renting them out to other hairstylists.
15. Dog Kennel Business
Upfront Investment: $10,000 to $50,000
Do you love animals and have a space you can modify for a dog kennel business? If so, you can become part of a massive pet care industry, which exceeded $260 billion in 2022. Dog owners love their pets, and they're willing to spend good money to ensure they get the best care. While there is an initial investment, a dog kennel or doggy daycare is one of the most profitable business ideas you can run from home.
16. Vending Machine Business
Upfront Investment: $2,000 to $25,000
Vending machines can be a highly profitable business. While I don't have Canadian figures, it's a $23 billion dollar industry in the US alone. You may be surprised that you can purchase a used or refurbished vending machine, like a soda machine, for between $2,000 and $3,000. From there, you need to find a high-traffic location where people will be motivated to buy beverages or snacks from your machine. Ideal locations include schools, hospitals, airports, etc. Once you've found some potential locations, see if you can reach an agreement with the business owner.
Once you have a system that works, vending machine businesses are easy to scale; however, they will require a time investment. You must be available to collect money, restock your machines, and provide maintenance when needed.
Final Thoughts
There you have it; 16 realistic business ideas that you can start without needing a million dollars or more. While all the businesses on our list offer the potential to make good money and be your own boss, some will be more suitable for you than others.
Pick a business you'll enjoy and be able to do for several years. Also, consider the upfront investment and any potential roadblocks that could derail your success. Don't be afraid to take a risk; just make sure it's calculated and reasonable.
Do you have a business idea I didn't cover in the article? If so, please share in the comments. I'd love to hear about it!