How to Cancel Accounts When a Loved One Passes Away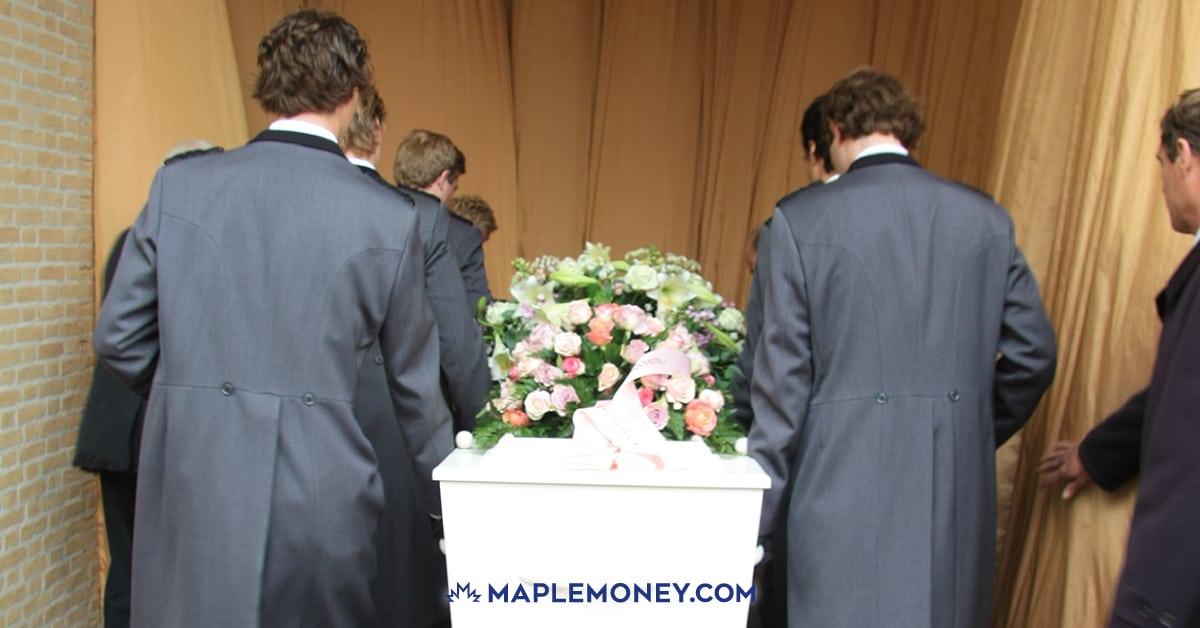 It's always difficult when a loved one passes. Emotionally, there's a lot to deal with. But that's not usually a surprise. Many of us expect a period of emotional recovery.
What's surprising for many people is the fact that there is a lot of paperwork that comes when a loved one dies. While it's not what you want to take care of at such a time, the reality is that you need to take care of various accounts as soon as possible.
Here are some of the things you need to take care of after the passing of a loved one:
OAS and CPP
If the deceased has been receiving Old Age Security and Canada Pension Plan benefits, these need to be cancelled. All benefits related to OAS and CPP, from the Guaranteed Income Supplement to disability benefits need to be cancelled as soon as possible. While benefits are payable for the month of the death, if the deceased continues receiving benefits after that point, they will need to be repaid.
In order to cancel the benefits, you need to contact Service Canada with the following information:
The deceased's Social Insurance Number
Full name
Date of birth
Date of death
Previous address
Name and address of the deceased's estate, or the information of the entity handling the affairs
You might need to provide proof of death in some cases. For the most part, if the deceased passed away in Canada, simply contacting Service Canada is sufficient; the government will take it from there.
However, if the death happened outside of Canada, you might need an official death certificate from whatever authority is present in the country. At the very least, a funeral home burial certification might be needed. Statements from doctors or other recognized caregivers and other types of death notices might also serve. Find out what is acceptable, and acquire that documentation if needed.
Tip: While you're looking into CPP, check out the eligibility requirements for the CPP Death Benefit and the CPP Survivor's Pension.
Additionally, if your loved one was receiving Employment Insurance benefits at the time of death, you need to have those cancelled. You will need to fill out a form, Request for Payment of Benefit on Behalf of a Deceased Person, in order to cancel the benefit. It's possible for an heir or legal representative to be paid benefits owing, up to and including the day of the death.
Canada Revenue Agency
You will want the CRA apprised of the situation as soon as possible if you want to avoid problems later on down the road. Depending on the situation, you might have different returns to fill out on behalf of the deceased. You have no choice but to file a final return for a deceased person, and there are three optional returns to fill out, including a return for rights or things, for partner or proprietor, and income from a testamentary trust. You can file all them if necessary. The CRA offers a handy chart to help you figure out what types of returns to file.
Contact the CRA as soon as possible with the information about the death. You will need to arrange to stop payments on certain benefits or arrange to have applicable benefits transferred to a qualified survivor. Make sure that you contact the CRA for information about how you can stop installment payments following a death. If the deceased has been making installment payments, you don't need to pay after the death. Just make sure that CRA knows about the situation.
Personal Identification
The deceased's personal identification documentation needs to be cancelled as well. There might be a whole list of identification items that need to be cancelled as a result of a death, including:
Social Insurance Number (SIN): Send the deceased's SIN card with appropriate documentation of death (copy of a death certificate or a Statement of Death) to Service Canada.
Passport: The passport should be sent to Passport Canada and include a copy of the death certificate. If you want the passport returned to you rather than destroyed, include a letter with instructions to that effect.
Citizenship: Make sure to contact Citizen and Immigration Canada (CIC) for information about how to cancel someone's citizenship if he or she was not born a Canadian citizen.
Permanent Resident Card: If your loved one was a permanent resident and not a citizen, you may need to return the card. Contact CIC for more information.
Secure Certificate of Indian Status: This is another status-type designation that needs to be taken care of upon death. Contact the Aboriginal Affairs and Northern Development Canada for more information.
Vehicle licenses: Check with the issuing province for information on how to cancel a driver's license or other vehicle license.
Health card: You will also need to contact provincial health authorities in order to let them know about the death so that health cards and benefits can be cancelled.
Firearm licenses: This is another area in which you need to check with the province for information about how to proceed.
Check for other identification cards and memberships. Contact the necessary authorities so that you know what documentation is needed in order to ensure that the deceased is removed from mailing lists, and to reduce the ability of the unscrupulous to claim your loved one's identity.
Bank Accounts and Other Financial Accounts
Don't forget that you need to take care of the financial accounts associated with your deceased loved one. In order to have joint bank accounts and loans put in your name only, you might need to provide a copy of the death certificate. The same is true if the deceased has debt accounts of his or her own, or if he or she is on a mailing list. Insurance accounts (so you can receive the benefit), investment accounts, and other financial accounts should also be taken care of.
In many cases, you will need proof of death, as well as proof that you have the right to the benefits associated with the accounts. You might need to prove your identity as the beneficiary, or have information from the Court or from an executor if you expect to move forward.
If in doubt on any of the documentation, call the appropriate agency ahead of time. That way, you will know exactly what you need, and be able to gather the right documentation ahead of time.