12 Christmas gifts under $10 for imaginative play
Ah, the quest for the perfect gifts. The ones that encourage imaginative play and really engage children. The gifts they will keep coming back to – and are budget-friendly. If you are still looking for gift ideas, consider these Christmas gifts that are under $10.
12 Christmas gifts under $10 for imaginative play
These fabulous finds are all under $10 to help stretch your shopping dollars. And don't forget to shop through Ebates for additional savings.
1. Playdoh

Playdoh can provide hours of creative building. Include a toolset from household objects (plastic utensils, straws, a rolling pin) to create patterns and shapes, and a link to many playdoh activities.
2. Noise makers

Wrap a few noisemakers for your child to create their own marching band. Include a tambourine and a slide whistle for around $5 each. Offer to help them make their own instruments later to complete their collection. And make time for living room concerts for your new virtuoso to show their talent.
3. Card games
A card game may not be an obvious choice to stimulate the imagination, but games like Spot It allows multiple ways to play. It is one of our family favorites, and my kids often make up their own games with these cards. The Frozen version is also sure to be a hit for little ones learning their alphabet.
4. Flashlight

A simple flashlight inspires fort making, adventure-seeking fun. This one is perfect for little hands. Find a dark area of the house and go exploring together. Make a blanket fort and read by flashlight together. Don't forget the batteries!
5. Hot wheels
Toys like Hot Wheels can be lined up, sorted, raced, pushed…and that's just within the first five minutes of being unwrapped. Include a coupon for an hour of ramp building time with you.
6. Art supplies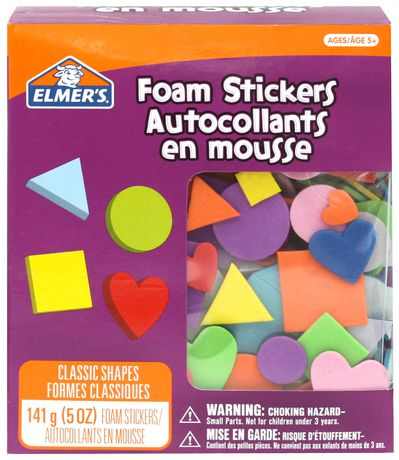 Restock art supplies to freshly inspire little minds. Glue sticks, patterned paper, foam stickers, yarn, and googly eyes can all be found at the dollar store.
7. Get crafty yourself

I made this gift for under $5. Pizza Hut gave me a few personal pan pizza boxes, and I created pizza shells and toppings out of felting from the dollar store. I know the cheese looks like grated carrots, but my little ones don't complain!
8. Sock puppets

Bundle a few "lonely" socks, buttons for eyes, fabric pieces, and yarn. Tuck in a note that you will build a sock puppet together. ..and include a link like this for inspiration.
9. Finger puppets

For younger children, finger puppets will stimulate imaginations. They can be bath time friends, bedtime buddies, or travel companions. Pick some up at your local dollar store!
10. Dress-up accessories
Accessories such as glasses, masks, hats, jewelry, scarves, or binoculars can be wrapped together. Do a photoshoot of your child trying on their dress-up clothes and see what they come up with! Thrift stores and dollar stores have many hidden treasures for cheap!
11. Tent

Love this fort from Ikea! Imaginative play will thrive with a tent fort with peek-out windows.
12. Straws and connectors

You'll have to find this one at a garage sale to get it under $10, but at $18 it is still one of my favorite building toys. My boys have built SO many creations with these straws and connectors. The sky really is the limit.
Our toy cupboard has two shelves filled with toys that were under $10 and encourage imaginative play. Labeled bins store like items together, and allow me to add garage sale finds in an organized way.
Favorites include Playdoh, Duplo, play food, Kid K'nex, puppets, trucks, and instruments.
This Christmas be sure to tuck a few toys under the tree to spark your child's imagination. Open-ended play keeps children's attention longer than toys that serve only one purpose. And Christmas gifts for under $10are sure to make Santa smile too.
What are your favorite toys to inspire imaginative play?