Christmas tradition: 24 days of Christmas stories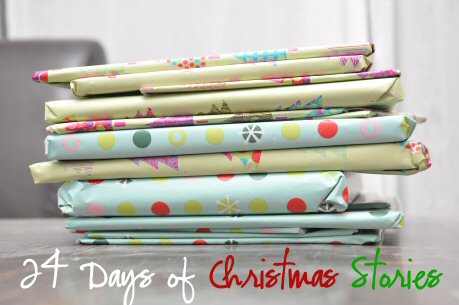 We're starting a new Christmas tradition at our house this year – a new Christmas story to read every night before bed.
I've wrapped up 24 Christmas books (some we already had, some from the library and some that I purchased this year) and now each night, starting December 1st, Elliott and Kaylee get to choose a book to open and read before they go to bed.
Here are the books we'll be reading this year:
Rudolph the Red-Nosed Reindeer

The Biggest Snowman Ever

Who's Coming for Christmas?

Clifford's Christmas

Dora's Starry Christmas

Corduroy's Christmas Surprise

The Twelve Days of a Muppet Christmas

A Merry Bunny Christmas

The Night Before Christmas

The Elf on the Shelf

A Cars Christmas

The Berenstain Bears and the Nutcracker

Christmas in Wellsworth

Elmo's Merry Christmas

Merry Christmas, Mom and Dad

How the Grinch Stole Christmas

Mickey Saves Santa

Woody's White Christmas

Caillou: Merry Christmas!

The Polar Express

It's Christmas, David!

Finding Christmas

Frosty the Snowman

Snowmen at Christmas
I'm excited to have a new Christmas tradition to add to our list this year. I'm looking forward to reading a good Christmas story with my little ones every night before Christmas.
What are your Christmas traditions?