10 Signs You May be a Coupon Addict
Do you think that you may be a coupon addict? Well you just might be – I know I am! When you hear the word "addiction" most people think of negative things like drugs, alcohol or gambling. However, being a coupon addict is not necessarily a bad thing.
Because when it comes down to it, couponing is all about saving money – and there is nothing bad about saving money.
10 Signs You May be a Coupon Addict
1. You get overly excited when you find a new tear pad.
2. You flip through your coupon binder just to admire your coupons.
3. You go to sleep and wake up thinking about coupons.
4. Your stockpile has taken over every free storage space in your home.
5. MapleMoney.com is not only your homepage, but you visit multiple times a day, every day.
6. You excitedly race to your mailbox every day to see if you've received your latest Save.ca order.
7. Your favourite day of the week is Thursday because that is when the new flyers are out and you can see the coupon matchups.
8. You no longer carry money in your wallet, just extra coupons.
9. You look in other peoples' carts while shopping to see if they have anything you have a coupon for. Then you share with them.
10. Your neighbors come over when they run out of anything, since they know you'll likely have enough to lend them some.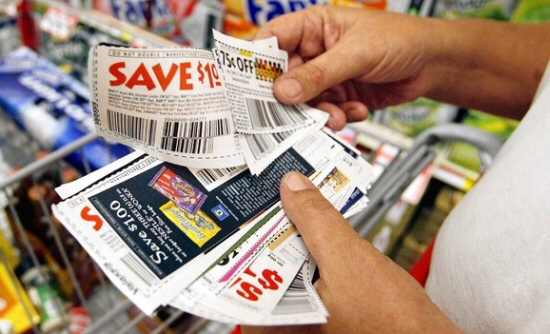 If some or all of these things apply to you, then you are probably a coupon addict – and that's okay. Coupon addiction is not a bad thing, as long as you don't take it too far. If you do the following, then you might have a bit of a problem:
1. You take whole tear pads or take coupon inserts from other people' papers.
It's wrong to take inserts from other peoples' newspapers – that would be stealing. Also, taking full tear pads isn't good coupon etiquette.

2. You've bought stuff you don't actually need, just to use a coupon.
It's one thing if you are purchasing items for friends, family or to be donated, but buying items you'll never use, just to use a coupon and have them in your stockpile, is a waste.

3. You go shopping every single day, just so you don't miss a deal.
Shopping everyday is only okay if you pass a store on your normal route or are within walking distance. Otherwise, it's probably costing you more in gas to go out of your way daily than what you are saving. You don't need to get every single deal.

4. You choose to coupon over other activities.
While saving money is important, be sure to keep your priorities in check. Couponing does take a certain amount of time every week, but there are other things that are far more important, like spending time with your family. Remember, couponing should be a part of your life, not your entire life.
Do you think that you may be a coupon addict? Share in the comments.