If you're ready to start saving some serious cash with couponing, here are a bunch of tools that will help make you successful in your quest for saving money!

Coupon Folder – If you're brand new to using coupons, I recommend starting out with a small coupon folder. When I was a couponing newbie, I had 2 of these. One was for food & drink and the other was for everything else. This system served me well during my first year of couponing.

Coupon Binder – I use a 3-inch Case-it binder that has a zipper around it. I strongly recommend a binder with a zipper, just in case your coupons become loose. You don't want them all to fall out!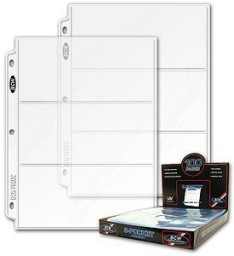 Currency Pages (for Coupon Binder) – These are more pages for your coupon binder, but instead of small coupons, they hold larger ones (think tear-pad size).
These help you to see the entire coupon all at once, instead of having to fold it enough to get it to fit into the smaller pages. I like using these for large coupons.

Trading Card Pages (for Coupon Binder) – These will hold the coupons in your coupon binder. There are 9 to a page and work well for smaller coupons, like those from Save.ca, Brandsaver and Websaver. I use these all the time and they work perfectly for keeping my coupons organized.
You can also find them at Dollarama, but the quality isn't as good, but since my coupon binder gets a lot of use, I wanted something a bit more durable, so I prefer these.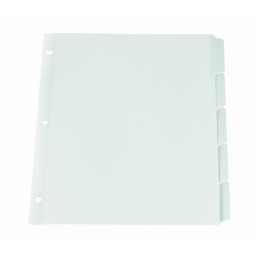 Tab Dividers (for Coupon Binder) – These are another important item for your coupon binder. However you decide to organize your coupons, whether by category, date, or otherwise, tab dividers will help.
I organize the coupons in the binder by category, so I use these tab dividers to separate the food coupons from baby coupons, the household coupons from the pet coupon, etc. You can also find these at Dollarama or any other dollar store for the same price.

Page Protectors (for Coupon Binder) – I use a couple of these in my coupon binder to hold on to coupon policies for the stores I regularly visit. That way, if a problem comes up while I'm shopping, I can show the cashier their coupon policy and hopefully resolve any issues.

File Box – These are handy for a bunch of things. I have used them to store and organize coupons that I wasn't going to use, but wanted to keep on hand for coupon trading. I've also used them to store excess coupon inserts (I organized them by release dates).

Sharp Scissors – Scissors are a huge part of a couponer's life, so of course I had to add a pair to this list! I've been using the Scotch Precision scissors for over a year now and love them. They have stayed very sharp, even with constant use.
Do yourself a favour and invest a few dollars into a very good quality pair of scissors if you plan on cutting lots of coupons.

Paper Trimmer – If you're going to be clipping a ton of coupons, you may want to consider getting yourself a paper trimmer in addition to a pair of good scissors. These things will clip a ton of coupons at once, saving you quite a bit of time.
Although I don't own one (yet!), I have used this one that my friend has, and let me tell you, it is ridiculously fun and easy (and fast!).

Printer – Of course, a printer is necessary for printing all kinds of coupons! If you plan to print a lot of coupons, I recommend getting a laser printer instead of an inkjet. They are much quicker to print, and the ink lasts much longer.
I have a black & white laser printer, which lasts me months and months before I need an ink refill (and I print coupons and other things all the time!).
Zippered Pouch – Stick one of these inside your coupon binder to organize pens, pencils, highlighters, scissors, a calculator, and all of the other small items you may need when you're out couponing.
Highlighters – Having a few highlighters on hand is always a good idea. Use them to highlight expiration dates on coupons, or for when you're organizing your coupon collection. The possibilities are endless!
Stapler – A good quality stapler comes in really handy when you start accumulating a lot of coupons. A lot of couponers will take a bunch of coupon insert pages (a stack of 5 of the exact same page, for example), staple them together, then clip the coupons out. The staple(s) keep the pages together, which makes for easier coupon clipping.
Couponing:
New to coupons? Check out our very popular How to Coupon page for tips and tricks on becoming a couponing veteran.
Save money on your groceries! This is my first ever eBook, where I walk you through dozens and dozens of ways to save money on your grocery bill (not just by using coupons, either!).
Ready to start coupon trading? Check out our article on How to Trade Coupons, then visit the MapleMoney Coupon Trading Page to start trading.
Frugal Living:
Shoppers Optimum is one of my favourite Canadian rewards programs. I love it so much that I even wrote a [FREE] eBook all about how to maximize your points and get free stuff faster!
Another thing I am very passionate about is menu planning. This saves my family hundreds of dollars every year, and it really isn't that hard or time consuming to do. Check out my eBook to learn how to make menu planning work for you!