Homemade Diaper Rash Cream
Diaper Rash Cream DIY.
Did you know you can make your own homemade diaper rash cream? You can – and you should, too. Here's why:
Penaten cream costs how much?! And what's in it?!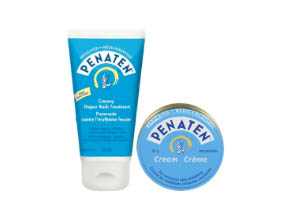 No thank you – Mama's cream is much better.
Penaten diaper cream costs over $8 and is full of chemicals. This homemade version costs about $2 (and makes a much bigger batch than Penaten) and is completely natural, and safe for baby's bum.
Furthermore, if a rash should occur, with the addition of one simple ingredient, it can be made medicated and still only cost you $2.70 for a great big tin. And I bet it's an ingredient you already have…
Ingredients
3/4 Cup Coconut Oil ($1.50)
3/4 Cup Cornstarch ($0.25)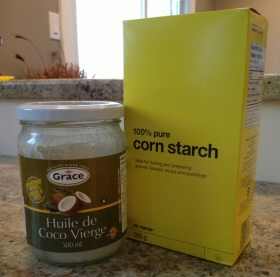 Instructions
Put 3/4 cup of coconut oil into a mixing bowl and beat with electric beaters for about 8 minutes.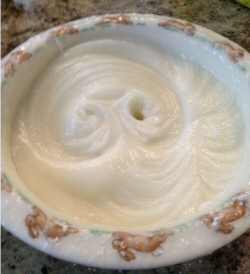 Coconut oil is very soothing and nourishing to your baby's sensitive skin. It also has anti-fungal properties.
Add 3/4 cup of cornstarch and stir until well mixed.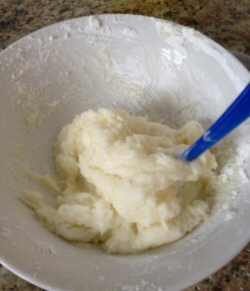 Cornstarch acts as a natural (and much safer) talcum powder, protecting your baby's bum from wetness.
Store in an air-tight container for up to one month.
If you would like this cream to be thicker – more of a Penaten consistency – add more cornstarch. Vitamin E can be added to help keep your baby's bum soft as well.
Total cost = $1.75 (non-medicated)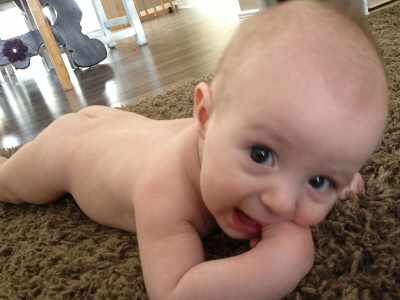 Should your child develop a rash that is not going away with just the above cream ingredients, you can make it medicated to stop that rash right away.
Simply add to the above recipe: 1 Tablespoon Polysporin ($1)
Stir in to your cream. Polysporin is not natural, and does have a petroleum base. For this reason, I would only use it on my baby for a very short time and only if the above cream is not working. As soon as the rash is under control, I would return to the natural cream.
Total cost $2.75 (medicated)
The best way to prevent diaper rash is to ensure your baby's bum stays dry. Changing his or her diaper often and using a diaper cream that protects the sensitive skin of the bum will help you beat that diaper rash once and for all!
Having a baby can be expensive (or can it?), but there are many ways to keep the costs under control. Making your own baby products is a great way to save your family money and protect your little one from unnecessary chemicals.
Other posts you may be interested in: