Double Coupons in Canada – Is It Possible?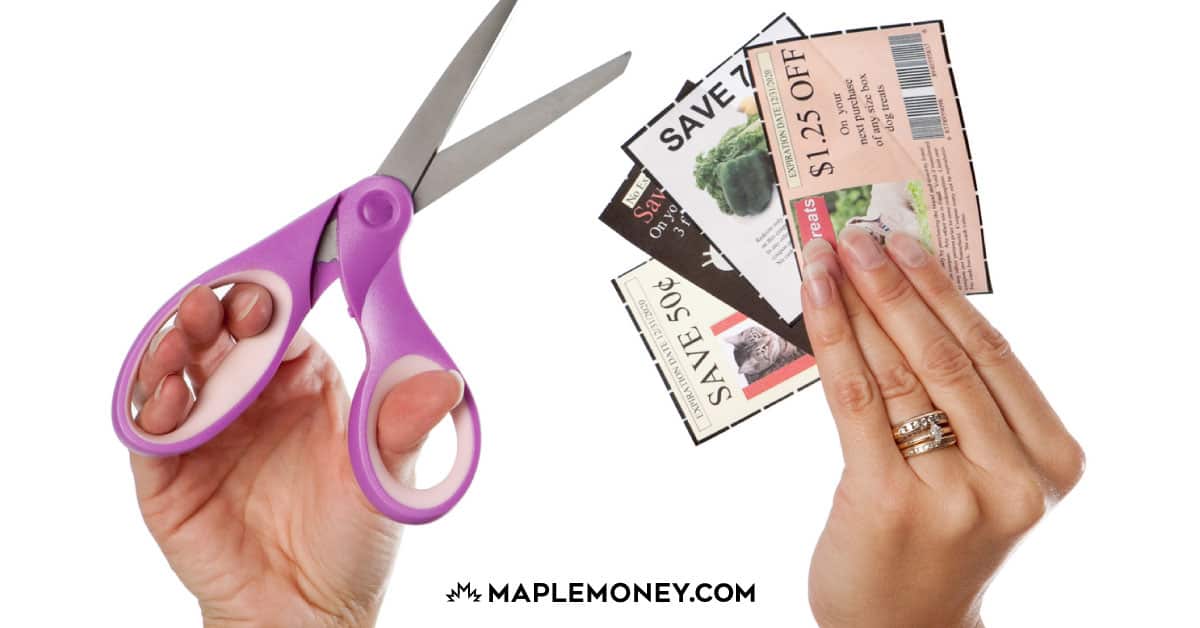 Doubling Coupons.
When you read US blogs and watch Extreme Couponing on television, you often learn about something called double coupons when couponers are doing their shopping.
But what exactly is coupon doubling?
Double coupons is when the value of your coupon is doubled, usually up to $2 or less.
Which Stores Allow Double Coupons?
In Canada, there is currently only one store that allows coupon doubling and that is Pharmasave. However, they do not allow you to double coupons all the time – only on special promotion days.
When a double coupon event is taking place, you will see it advertised on the front page of their flyer. When you shop during this promotion, all of the coupons you redeem (excluding FREE and B1G1 FREE type coupons) will be doubled in value, up to a certain amount.
That means, if you had a $1 coupon for toothpaste, it would be doubled up to $2. Great savings, right?
Can I Get Coupon Overage by Doubling Coupons?
No, you cannot. Let's use the toothpaste example again – you have a $1 coupon that would be doubled up to $2, but the toothpaste is on sale for $1.50, which leaves you with $0.50 in overage.
Unfortunately, at Pharmasave, you can't apply the coupon overage to the rest of your purchases. Instead, they will double the coupon value up to the selling price of the item ($1.50 for the toothpaste example).
So even though you can't make money with double coupon events, you can still get free stuff!
I Don't Have a Pharmasave Nearby. How Else Can I Save?
Coupon doubling is a fantastic way to increase your savings, but it is not the only way to slash your grocery budget. Here are a few other ideas for lowering your grocery bill:
1. Take advantage of mail-in rebates. There are always many Canadian rebates to get in on and most of the time, the rebate is for 100% of the product's value. This is an easy way to try new products for free.

2. Become a member of Shoppers Optimum – it is the best rewards program in Canada. By reading through my guide, you will learn dozens of ways to earn points faster – which means you will earn free groceries faster!

3. Start planning your menus. Menu planning is one of the easiest ways to lower your grocery bill and it really doesn't take that much effort at all.

4. Purchase items when they are priced at their lowest. Never pay full price for anything, if you don't have to. Follow the yearly sales cycle and you can easily save hundreds (if not thousands) of dollars each year.

5. Become an extreme couponer. Extreme couponing, of course, is a great way to bring home free or very, very cheap groceries every single time you shop. It take a bit of time and dedication, but from my experience, it is definitely worth it.

6. Build a grocery stockpile so you can shop in your own home for "free". Stock up on sale items and you will never have to worry about paying full price for groceries again!

7. Include price matching in your grocery shopping routine. It's not likely you will find all of the best deals at one store, so shop somewhere that allows price matching so you can take advantage of all of the great sales in your area.
Although double coupons are a fun and exciting way to save an amazing amount of money on groceries, don't rely on these special coupon doubling events alone to save money.
Instead, save as much money as possible by combining a few (or all) of the ideas above. Coupon doubling is just a bonus!
Have you ever doubled coupons at Pharmasave?