The Best Places to Find Free Product Coupons
Couponing can save us a lot of money over time. But high-value coupons add up faster than you can say, "I love free."
And where can you find these high value or free product coupons? Allow me to share a few ideas.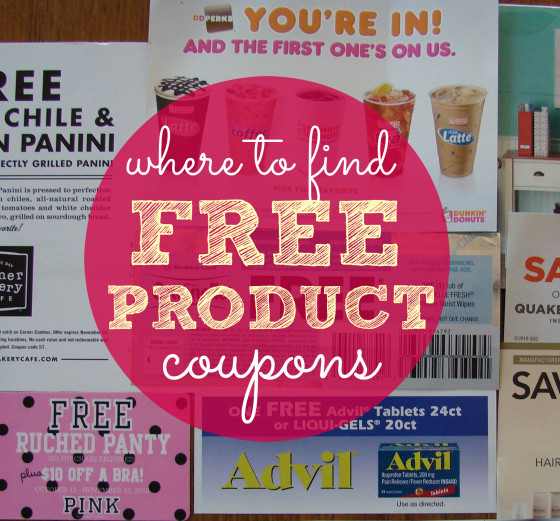 From the Manufacturer
Contacting the manufacturer is an effective way to get coupons for free products. For example, Chapman's will send you one $4 coupon per year, which can be used to get free product when combined with a sale. Who doesn't love free ice cream?
Here is an up-to-date list of manufacturers that will mail you high-value coupons, often on an annual basis if you request them.
On Products
Many free product coupons can be found on products themselves. Here are a few common ones:
Get free orange juice by purchasing cereal

Get free ground beef by purchasing taco kits
Get free chicken by purchasing specially-marked Uncle Ben's stir fry kits.
The $4 off peelie on the stir fry kit allows you to get chicken for free if you can find a small package of chicken valued at about $4.
Online Coupon Companies
There are reputable companies that will mail you coupons, or allow you to print them online. Our personal favourites are websaver.ca, save.ca and Gocoupons.ca. Sometimes even free product coupons will be offered on these sites, so check regularly.
Click this link to learn more about this process.
Mail-In Rebates
Using mail-in rebates had to make the list because it is a great way to get free products, even though it does not involve traditional coupons.
I have used mail-in rebates to get FREE dishwashing cleaner for 6 months now.
Read this post for tips to make cashing in on mail-in rebates easy.
Coupon Trading
If you have coupons for free products that you know you won't use, trade them with others for different high value coupons.
Read this post for suggestions on how to trade coupons.
Groceries represent a large part of household budgets, and couponing can reduce this spending significantly. Keep your eyes open down shopping aisles, and use these tips to help you find coupons for free product.
How have you had success in getting coupons for free products?