Gluten-free & casein-free – how to save money
Gluten-free & casein-free.
Is gluten-free or casein-free eating part of your everyday life? Many people are faced with the challenge of living with a gluten-free diet or a casein-free diet, especially the cost of maintaining those dietary needs. What to buy? Where to buy? When to buy?
As someone who loves to save money and is required to purchase these gluten-free foods and casein-free foods for my family, I know that coupons alone won't cut it.
Living gluten and casein-free are becoming more and more popular, yet little is know about what it is or how to live that way simply and inexpensively. As a weekly grocery shopper of these products, I've seen a growing trend of these products being offered by companies.
Members of our family have been living gluten-free and casein-free for over a year now and we've been able to continue our money-saving lifestyle with this switch. I'd like to share with you some ways our family keeps the cost down living gluten and casein-free, but first, let's learn more about this diet.
What is gluten?
Gluten is a protein composite in foods processed from wheat and grain, including rye and barley. Gluten gives elasticity to dough, helping it rise, and gives the final product a chewy texture.
Common foods that include gluten are breads, cereals, and pastas.
What is casein?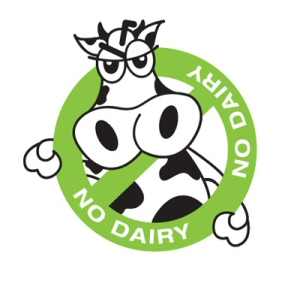 Casein is the name for a family of related phosphoproteins. These proteins are found in mammalian milk, making up 80% of the proteins in cow milk and between 20-45% of proteins in human milk.
Common foods that include casein are milk, cheese, and yogurt.
Who benefits from a gluten-free or casein-free diet?
Celiac Disease – Can experience bloating, cramping, or types of skin rashes. People with celiac disease might also become lactose intolerant and have iron deficiency anemia.
Gluten Intolerance or Sensitivity – Can experience headaches, bloating, fatigue or diarrhea after eating foods containing gluten.
Autism – Gluten and casein can lead to digestive problems such as diarrhea, constipation, bloating, as well as foggy thinking and inattentiveness for many children with autism.
How to save money on gluten & casein free foods

Create a Master Grocery List. Go through your pantry and fridge, and make a list of all the foods that contain gluten and casein. Be sure to read labels of spices and sauces that your food may come in contact with, too. These are the foods that you will now have to replace. This is your shopping list.

Menu Planning. One of the best ways to save money is with menu planning. There are lots of different ways to menu plan but one of the best ways to start is to make lists of all the meals your family regularly eats. Create your lists around your main ingredient. For example, your "GROUND BEEF" list may include: spaghetti, lasagna, tacos, etc. Use the lists you've created when selecting the meals you plan to eat for the week.

Reward Programs. One of my favourite stores to shop at with a larger selection of these products is Real Canadian Superstore. They offer a rewards program called PC Points. There are many ways to use this program to save money. One way is by signing up for a PC Mastercard, which allows you to accumulate PC Points that you can cash in for money off your groceries. You can also fill up at their gas bars for Superbucks, which can also be used for money off your groceries.

Read labels. Gluten and casein tend to be in a lot of foods we eat but you'd be surprised at the gluten free and casein free products available. Avoid the health food section and start reading labels of products in the regular aisles. You can find gluten free and casein free chips, sorbet, lunch meats and fruit snacks there, too – for much less!

Use coupons. Even though coupons for gluten free and casein free products are typically harder to find than other coupons, there are coupons out there. Search online for your favourite brands to see if they offer these coupons. Many companies have links for printable coupons on their website or have Facebook pages you can "LIKE" for exclusive savings and offers.

Tip: The Bulk Barn offers a coupon for $3 off when you spend $10 on anything in store. This coupon is available every few weeks on their website and on MapleMoney.com.
Living gluten-free or casein-free doesn't have to be expensive. With some planning, you can save yourself time and money. Inquire at your local grocery store if they carry these types of products, and if they don't, ask them to consider doing so.
By following these tips, you will find that living gluten-free and casein-free is very much possible (and affordable)!
Is someone in your home on a gluten-free or casein-free diet?
Jessica is a mother of 2 children who were diagnosed with asperger syndrome. She writes about various topics such as the gluten free and casein free diet, recipes, autism, saving money and more! Follow Adventures of Aspergirl and Asperboy as they show you being "Aspie" is not a disorder, it's a difference.