15 Homemade Gift Ideas for Men
It's Homemade Gift Week at MapleMoney.com! This week, I will be sharing with you 15 different gift ideas for kids, women, men, teens, and even your pets – every day. I'll give you food gift ideas, crafts that make great gifts, and other DIY projects that work well for gift-giving.
I'm sharing these gift ideas with you, in the hopes that you will consider giving more homemade gifts this year. Not only are they often much cheaper than giving store-bought gifts, but they are also much more meaningful, because you have to spend your time creating them for the recipient.
So far, I've shared gifts ideas for kids and gift ideas for women. Today we're talking gifts for men. Here are 15 gift ideas that men would love:
15 Homemade Gift Ideas for Men
Tool Tub & Tote
Rosemary Mint Shaving Cream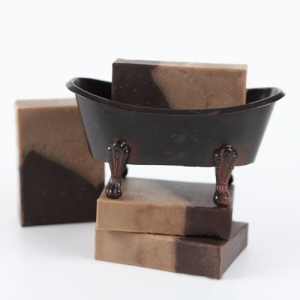 Black & Tan Beer Soap
Barbecue Towels
DIY Monogram Mugs
Man's Car Kit
Hot & Cold Comfort Sacks
Guinness Barbecue Sauce
DIY Etched Glasses
DIY Laptop Case
Homemade Ginger Beer
DIY Sofa Caddy
Cubicle Snacks
DIY Coffee Cozy
All About You Basket
Men can be some of the most difficult people to buy gifts for, can't they? Make your life easier this year by putting together
some homemade gifts
that they would really like, instead!
What kind of gifts do you give the men in your life?