How to Price Match Meat at Walmart
Price Match Meat at Walmart.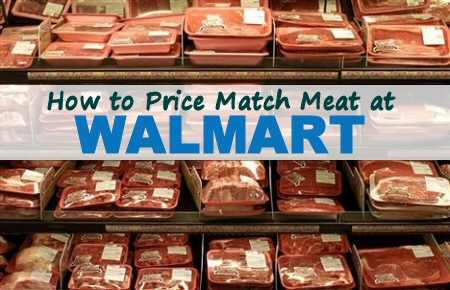 Price matching is a fantastic way to save money on your groceries, and one of the best places to price match is at Walmart.
Walmart will allow you to price match pretty much anything, including meat. Here's how you do it:
Bring Your Flyer
Like you would with any other price match, be sure to bring in the flyer you want to price match. Most times, you can not price match without one.
Printed flyers are usually okay at most locations, just check with your store manager to be certain.
Store Brand for Store Brand
If you want to price match a brand such as Maple Leaf Prime, you can easily do that. But what if you want to price match meat from, say, Loblaws? There is no brand name on the package, which means it's just the store brand that Loblaws is selling. You can still price match this item at Walmart.
You must purchase the Walmart store brand (Great Value) in place of the Loblaws store brand in order to match the price.
Kilograms, Not Pounds
Most price matches for meat (and produce as well), is done by the kilogram and not by the pound, so you need to make sure the advertisement you are bringing with you shows the kilogram price.
This price is usually smaller than the per pound price on most flyers. If your ad does not have a kilogram price listed, you will not be able to price match (unless a specific size is mentioned – for example, 3 pack chicken breasts for $7).
Size Matters
You also need to make note of what size is on sale. When it comes to ground meats and chicken breasts, it is often the "family pack" that is on sale.
If this is the case, you will need to purchase the family pack size at Walmart as well, in order to price match.
If your flyer does not state that it is a family pack on sale, you can purchase any size (unless there is a specific size other than "family pack" mentioned).
That's all there is to it. Price matching meat is very easy and is a great way to make your grocery dollars stretch further.
Make sure you tell your cashier that you will be price matching before they start ringing in your items so you can make sure to get your discount.
Do you price match meat at Walmart?