How to save money when shopping year-round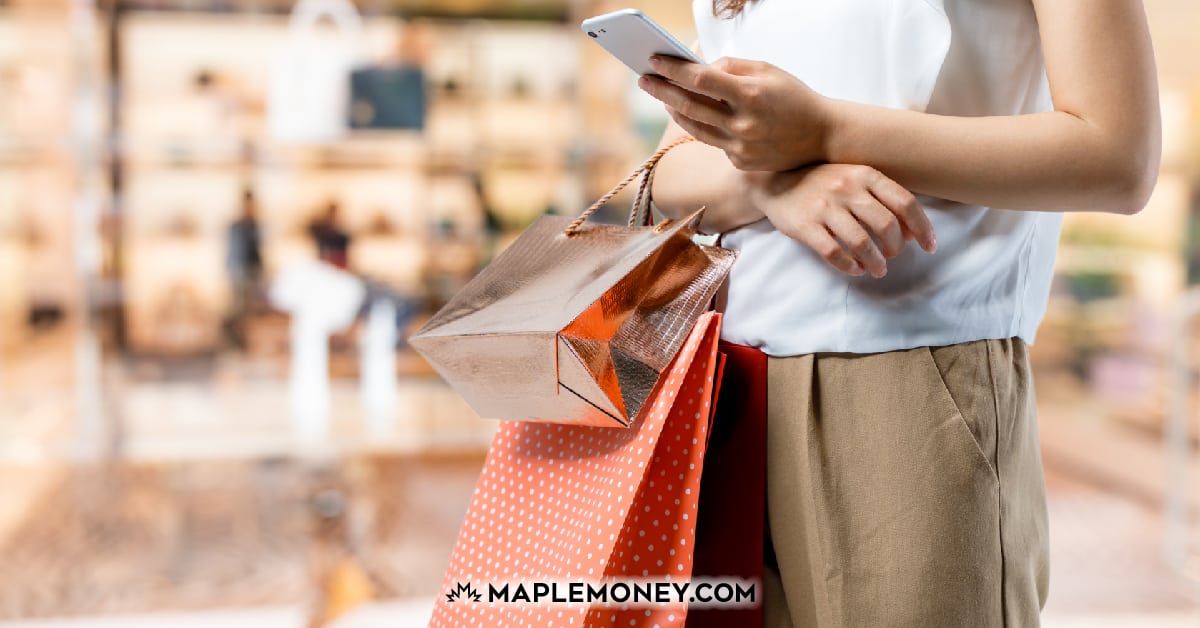 Many of us are constantly looking for ways to save money when we shop, but you don't have to wait for Black Friday and Cyber Monday. The good news is that no matter the time of year, it's possible to save money when you plan ahead. Think through your purchases, and buy when items are out of season, and you will be far more likely to stretch your dollars further.
Get the right credit card
In some cases, stocking up when something is out of season means making a large up-front purchase. You'll pay less on average over time, but the large up-front expenditure can hit you in the wallet. If you pay for it with a cashback credit card, you'll earn rewards on purchases you would have made anyway, resulting in a "bonus" at the end of the year. However, you need to make sure that you can actually afford these purchases. Do not rely on your credit card if you don't have the money to pay it off every month.
Once you get into the rhythm of this buying strategy, you'll be able to pay off the balance each month, which will come in handy once your introductory period runs out.
Buy items out of season
The best way to save big on most things to buy them out of season. Some of the strategies that can help you save money by buying out of season include:
Shop at outlets: Outlet stores often feature last season's (or even last year's) products at clearance prices. You might even get great deals on irregular clothing or other products with slight imperfections. You can save a bundle if you are willing to put up with small dents on an appliance, or on clothing that is a slightly odd size.
Buy last year's electronics: Electronics can be expensive, but you can save a lot if you are willing to get last year's version. I almost always buy my computers a version or two behind. I use each laptop for three years or more. Then, when a new version comes out, I look for the now-outdated version and buy that. Even last year's version is still better than the three-year-old laptop I use right now. This tactic works for tablets, cell phones, TVs, and other electronic devices.
Purchase clothing out of season: Buy your summer clothes at the beginning of winter and vice versa.
Buy a new car: There's a magical moment in the vehicle world where the car dealerships get the first shipment of new vehicles and have to really discount the old stock. It is, unfortunately, often not when the dealerships say that the sale is going on, but shortly after, when they did their best to sell the previous years' model, and were unable to. Even though you can see advertisements for the new cars in mid-August, it is often best to wait until December of the model year to purchase a new car, as it is still "current" but marked down as last year's stock, which it will be in a few weeks. While it may be a "year" older, the age of the vehicle is much more dependant on the mileage as opposed to what year is stamped on the door.
The best time for sports gear: Every sport has its season, and the best time to purchase the gear for that sport is right when the season ends. Sports stores are looking to get rid of stock to make room for the next sports gear, and players have no interest until the next season starts. This is where the best deals are to be found, but they only come once a year, so you have to be disciplined enough to spend money now for something you won't be able to enjoy for a year. Snowboarding, for example, is a winter sport and as such, the best deals are found in early spring when everyone is thinking of purchasing shorts and soccer cleats, not toques and bindings.
Holiday items: While December 26th doesn't exactly scream "wrapping paper", purchasing seasonal decorations and treats right after the holiday they represent can be a fantastic way to save money on the costs that holidays bring. If you purchase next year's wrapping paper now, for example, you'll save 50-90% on the cost of the paper, and you will be prepared for Christmas next year. While I don't recommend saving Halloween candy for a full year, there's no harm in getting next year's costume, or next year's Easter egg basket, or Canadian flag for next July 1st.
Other out of season purchases: The time to buy a snowblower is in the spring, after the snow has melted and when stores are trying to sell them before they have to store them. Purchase garden supplies and landscape tools in the autumn, after the peak summer season has passed. When we put new plants in our yard, we bought them all at a 75% discount at the beginning of October. We had to plant them immediately, but it was a huge saving overplanting in the spring.
Once you get used to making purchases this way, you'll be surprised at how much money you can save over time. What shopping tips do you have to save money on annual sales?