H&R Block Canada Review: Free Online Tax Software and Help If You Need It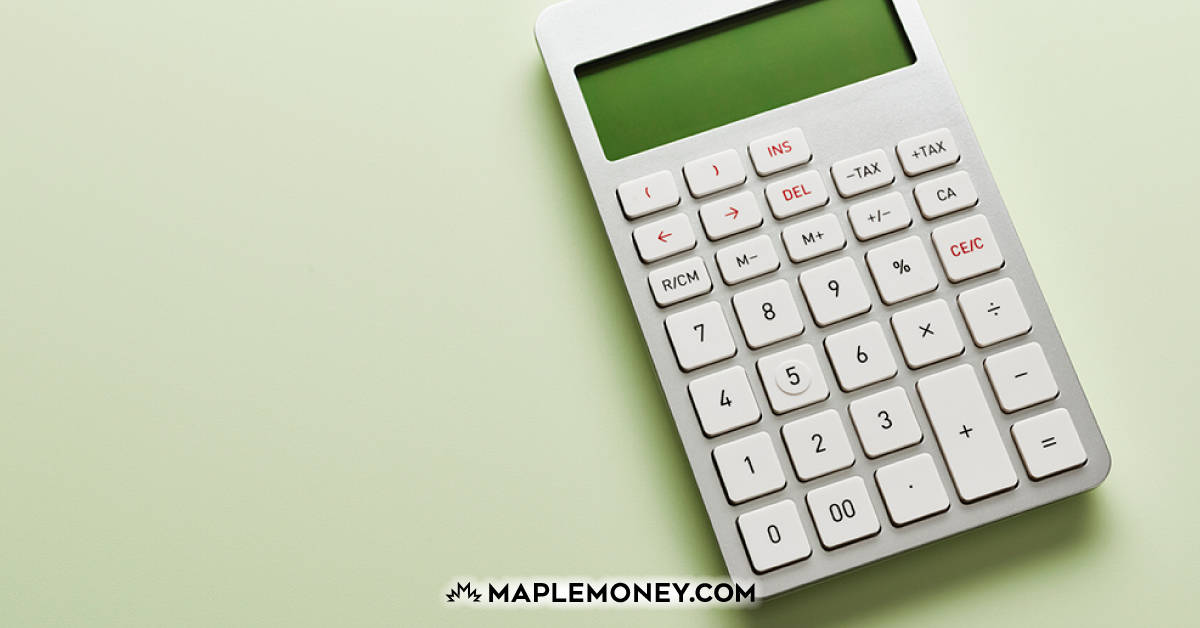 Most Canadians are familiar with H&R Block as the place you visit to have your income tax return prepared and filed. But what many don't know is that H & R Block allows you to file your taxes from the comfort of your own home, using their online tax return software. Given that it's tax season, I thought it would be the perfect time to write a review of H&R Block's DIY tax return software, to see how it compares with other household names like TurboTax and Wealthsimple Tax.
H&R Block Tax Software Review
H&R Block offers 3 versions of their tax software to help you file your return for the 2019 tax year: Free, Assistance, and Protection. H&R Block Free is for simple returns, while the Assistance and Protection tiers have more to offer in the way of security and support. Let's take a closer look at what you get with each one.
H&R Block Free
As its name suggests, H&R Block Free won't cost you a dime to use. And by all accounts, it appears to have enough functionality to handle most income tax returns. It also has some helpful features to make filing your return a breeze. The program guides you through the screens from beginning to end, and includes automatic return optimization, ensuring that your tax savings will be maximized.
You can also Auto-Fill your return by downloading your tax slips and RRSP details directly from CRA, as long as you have a CRA My Account. And while you don't get hands-on support with H&R Block Free, the online help centre is equipped to answer thousands of questions that might come up. Being that it's the free version of the software, there are limitations. For example, it cannot handle returns for bankruptcy, deceased, non-resident, certain CCA calculations, and a few other situations.
Features
100% Free
Automatic Return Optimization
Ideal for simple returns
Auto-Fill My Return via CRA My Account
Q&A database to answer thousands of questions
SmartSwitch – import last year's return via PDF
Cannot handle returns for bankruptcy, deceased, non-resident and more
H&R Block Assistance
Stepping up to the H&R Block Assistance tier will set you back $19.99 per return, but it does come with some added support. Assistance includes everything in the free version, but you also receive customized tax tips as you make your way through your return, unlimited tech support by phone or online chat, and the ability to transfer your previous years' data into your return, which is a big time saver. If you appreciate having the added support, this might be the way to go.
Features
$19.99/return
All of the Free features, plus;
Customized tax tips
Unlimited tech support
Transfer last year's info
SmartReview
H&R Block Protection
H&R's top-end plan tier is called Protection, and it gives you everything from the Free and Assistance levels, plus some extra goodies, should you want them. These include Audit Protection, which is similar to TurboTax's Audit Defence add on, and digital return storage, whereby H&R Block saves your tax returns on their highly secure servers for 7 years. This is a great feature that will save you the hassle of having to store your own documents. H&R Block Protection account holders get access to a dedicated phone line, for unlimited support. At $29.99/return, all of this does come at a cost, however.
Features
$29.99/return
All of the Free and Assistance level features, plus;
H&R Block Audit Protection
Digital Return Storage for 7 years
Dedicated phone line for unlimited support
NETFILE and Win Promotion
For the 2019 tax season, H&R Block is giving users the chance to win 1 prize of a $5000 Mastercard prepaid gift card. Customers are automatically entered when they NETFILE their return using H&R Block tax software. There is a limit of 20 entries per account holder. Visit H&R Block for full contest details. The deadline for entry aligns with the tax deadline, April 30, 2020. Not a bad incentive, if you ask me.
Is H&R Block's Tax Software Safe?
This is a question I always address whenever I'm writing about any type of fintech product. Because you are disclosing highly sensitive personal information when you file your taxes, it's important to know that it's kept private. Like any reputable tax software, H&R Block is NETFILE approved, which means that they are certified for use by the CRA itself. They use the highest levels of encryption, and data transferred to the CRA via NETFILE is highly secure. H&R Block also has an in-depth privacy policy which explains how they protect your privacy.
H&R Block vs. Wealthsimple Tax vs. TurboTax
You may be wondering how H&R Block's DIY tax return software stacks up against two of the most popular programs available to Canadians, Wealthsimple Tax and TurboTax. In short, it depends on what you're looking for. If your tax situation is very simple, and you don't care about all of the bells and whistles, Wealthsimple Tax is the best free tax software hands down, in my opinion. It's hard to describe how very simple it is to use, you really have to see it for yourself. For example, your entire return is completed on one screen.
H&R Block – Help If You Need It
If having the extra support is important to you, as it is to many, then the paid versions of H&R Block and TurboTax will have more to offer, for a fee. One advantage that H&R Block has over the other two is the ability to file in person, at an H&R Block office. It's a great way to get help if you need it. You could decide to file online one year and switch to in-person the following year. Having that choice and still being able to deal with the same company is a great perk.
H&R Block – Tax Filing Your Way
Before reading this article, you may not have realized that H&R Block had its own online tax return software. If you prefer the DIY method to file your taxes, you'll find it to be a worthy competitor to TurboTax, WealthsimpleTax, and many others. But what's unique about H&R Block is having the ability to file your taxes your way. In fact, on their website, they advertise no fewer than 4 options for tax filing: DIY (featured here), File In An Office, Easy Drop Off, and Online Tax Expert, which is a hybrid method of sorts. Whichever way you choose, know that H&R Block is a name you can trust.