9 Items You Should Always Buy at Shoppers Drug Mart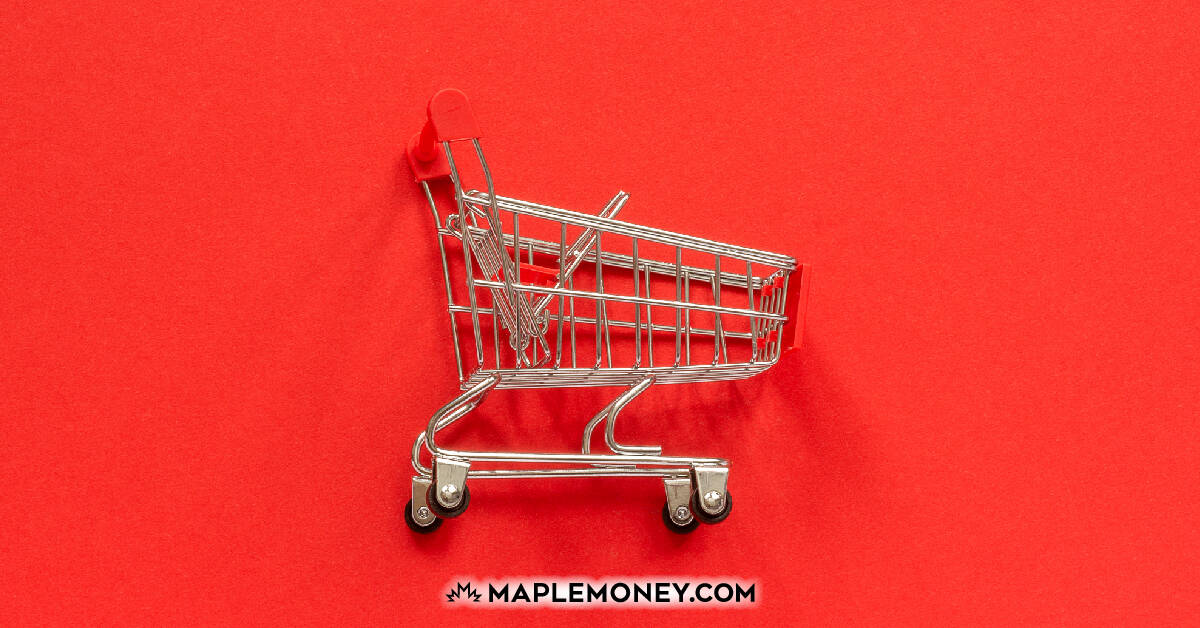 Shoppers Drug Mart is one of my favourite stores to shop at, for a number of reasons. Not only do they have an amazing rewards program, but they also have some fantastic deals on a regular basis.
There are some items that you should always buy at Shoppers Drug Mart, simply because you can almost always find them on sale there. Of course, full price is ridiculous, but watch for those sales, because on these items, they happen often.
1. Diapers
I rarely buy diapers anywhere than Shoppers Drug Mart. You can often get a small package of Huggies or Pampers for $9.99, which doesn't sound all that great, but if you can catch this sale at the same time there is a bonus points promotion (or there is a bonus points coupon available), this can actually be a really great deal.
I've even found diapers on clearance at Shoppers Drug Mart, so make sure you always check the clearance section in your store!
2. Eggs
It's common for Shoppers Drug Mart to price a dozen eggs at $1.99 per pack, which is a great deal, considering the cost is around $1 more at grocery stores.
I've noticed that the $1.99 sale happens every few weeks, so there is always a chance to get this deal.
3. Butter
As long as you're not brand loyal, butter is almost always priced at $2.99 for a large brick at Shoppers Drug Mart. This is a sale price, so you won't be able to get this price all the time, but the $2.99 price is available regularly.
Buy enough to get you through until the next sale. If the price is lower than $2.99, which is sometimes is, you may also want to buy a couple of extra bricks to stick in your freezer.
4. Bathroom Tissue
I don't remember the last time I bought bathroom tissue anywhere other than Shoppers Drug Mart.
The brand that is frequently on sale is Royale. I wait until the sale price is $3.99 for 12 double rolls, and use a $1 coupon from GoCoupons.ca (you can order these coupons often!). If there's a bonus points promotion on at the same time as a sale on Royale, I will pay up to $4.99, plus use a coupon.
5. Facial Tissue
Just like bathroom tissue, you can often find Royale facial tissue (6 pack) for as low as $3.99, and there is also a coupon for that on GoCoupons.ca.
Again, I try to only purchase these packs if they're on sale and there is also a bonus points promotion going on.
6. Milk
Milk is regularly priced right around $4 at most Shoppers Drug Mart stores, which is the same or cheaper than many grocery stores, making this a must-buy if you're looking to save money!
Some locations don't allow you to earn points on milk purchases though, so keep that in mind if you want to buy milk during a points promotion (check with your store to see if it's allowed).
7. Crackers & Cookies
Christie cookies and crackers – if you buy these, you'll want to keep an eye on your Shoppers Drug Mart flyer, because these are priced as low as $1.50 each on a regular basis!
This price is so good that they have to limit purchases to 4 per person, so you don't be able to stock up, but it's still a great deal worth picking up if these are items you normally buy.
8. Chips & Pop
I seem to always find deals on chips and pop at Shoppers Drug Mart. Usually the chips are Lay's or Ruffles, but I've also seen some very good prices on Doritos and Tostitos.
As for pop, don't every pay more than 3/$10 for 12-packs of Coca-Cola or Pepsi cans, or more than $2 for 6-packs of Coca-Cola or Pepsi small bottles, because these sales happen very often!
9. Peanut Butter
Another item that I always see on sale for a great price at Shoppers Drug Mart is Kraft peanut butter. I've seen the large containers (750g-1kg) for as low as $2.99! That is a great price!
These are often limited to 4 per person, and are usually only available at this low price for 1 or 2 days, so pay attention to those details when you're looking at this sale.
What are some items that you often buy at Shoppers Drug Mart?