Leo Surveys Review: How to Make Money with Leger Opinion Surveys?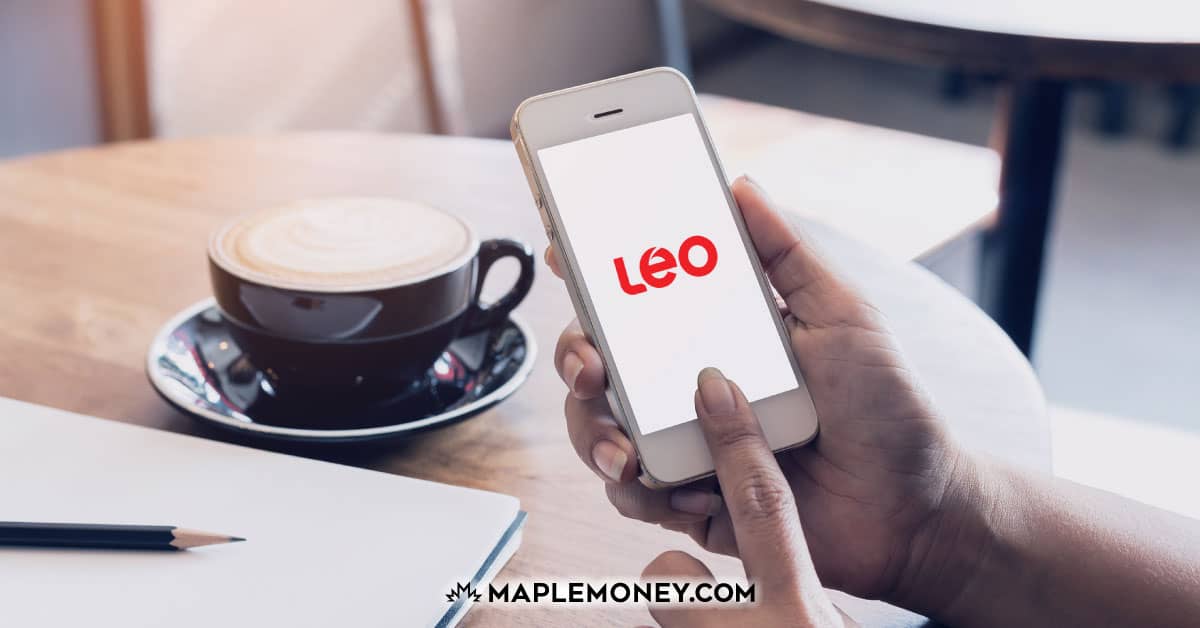 The list of paid survey sites available to Canadians is a long one, and we've reviewed most of them here at MapleMoney. Today, it's LEO's turn – or Leger Opinion, which is its full name. I'll let you know how LEO surveys work, what kinds of rewards you can earn, and how it compares to other survey sites in Canada. So, if you're looking for new survey websites to try out, read on!
How Does Leo Work?
LEO is a Canadian-owned market research company that pays you to complete surveys on a wide range of topics. You earn LEO points every time you complete a survey, and you can redeem those points for various rewards, including PayPal Cash, gift cards, Air Miles points, UberEats credits, and more.
LEO also holds weekly and money contests, which you qualify for when you complete surveys. The contests allow you a chance to win even more prizes.
To open your LEO account, head to their website and select the "Sign Up" button. From there, you'll be asked for an email address and password before they can confirm your account. Leger will have you fill out a profile, which helps them select surveys that are tailored to you.
Love, Hate, Rate
In addition to surveys, Leger Opinion has a unique feature called Love, Hate, Rate. It's exclusive to LEO members, and allows you to, in their words, "express yourself as a customer and citizen on the products you test, the services you receive, the places you visit, the events you attend, and so much more."
Your feedback can include your trip to the grocery store, your bank, or a local restaurant. Feel free to share unedited feedback. With complete confidentiality guarantees, there's no need to self-censor.
LEO Surveys use the feedback they collect to assign ratings to businesses, products, services, and events.
How LEO Rewards Work
Now for the important stuff: rewards. There are 4 ways to earn rewards with LEO: taking surveys, answering a question of the day, entering contests, and referring your friends. Let's take a closer look at each.
Completing Surveys
According to LEO, users can earn anywhere from $1 to $35 when they take surveys. Of course, the average payment will be much closer to $1. The more accurately you fill out your profile, the more surveys you'll receive.
Question of the Day
Every day, you can answer a quick poll right on the LEO website homepage. When you do, you'll earn chances to win prizes during weekly and monthly contests.
Monthly/Weekly Contests
LEO runs regular contests for its members, with a chance to win some great prizes. At this writing, LEO was advertising a $100 Playstation Store gift card and a $500 Bass Pro Shops Gift card (the latter was for a couple of social media promotions on Instagram and Facebook.)
Referral Bonus
When you refer a friend to LEO, and they open an account and answer at least one survey, you'll receive a 1,000 point bonus, valued at $1. Some survey sites offer larger bonuses, i.e. $5, but it's a nice feature nonetheless.
Redeeming LEO Rewards
The minimum payout threshold for LEO rewards is $20 (20,000 points), which is higher than a lot of other survey websites, like Swagbucks or Ipsos i-Say. That said, there are several ways to redeem points for rewards.
PayPal Cash
Aeroplan miles
Air Miles
Prepaid Visa cards
Gift cards (Tim Hortons, Starbucks, Amazon.ca, and more)
Cheque in the mail (minimum payout $50)
LEO Mobile App
If you prefer to take surveys on your phone, LEO's mobile application is available for download on both iOS and Android devices. You can access your account, get special mobile surveys, earn LEO points, check your LEO points balance, and share spontaneous feedback via Love, Hate, Rate, all from your mobile device.
Is LEO Survey Legit?
LEO is short for Leger Opinion, which has been around since 2004 and is the largest Canadian-owned survey and market research company. They boast over 400,000 members across North America. Given this background, it's safe to say that LEO is a legit paid survey company.
Leger displays an in-depth privacy policy on their website. In it, they disclose how they collect and use your personal information, how you can opt-out of Leger Market Research, and how you can access your personal information.
LEO Customer Service
LEO provides responsive customer support by responding to member requests within 48 hours. To reach LEO, simply fill out and submit a contact form. You may want to peruse the FAQ section on their site, as it has answers to many general questions.
If you need to reach LEO by phone, a quick Google search turned up this number: 1-833-375-3007
LEO Pros and Cons
There's a lot to like about LEO, and a few drawbacks, of course. Here's my list of LEO pros and cons:
Pros
The slick mobile app includes most key functions
Multiple ways to give feedback: Question of the Day and Love, Hate, Rate
Several ways to earn points
Plenty of redemption options (PayPal Cash, gift cards, Air Miles, Aeroplan, etc.)
Cons
High payout threshold of $20
The low average number of survey opportunities (1-2 per month)
Reports of accounts being closed without any explanation
Final Thoughts on LEO
While my overall impression of Leger Opinion is positive, there are better survey websites out there offering more flexibility regarding rewards and more chances to take surveys and earn points. After all, taking surveys is what it's all about. You can do just about everything on the mobile app, which is excellent, and I like that there are so many ways to share your opinion, i.e. quick polls, Love, Hate, Rate.