What is a Locked-In Retirement Account (LIRA)?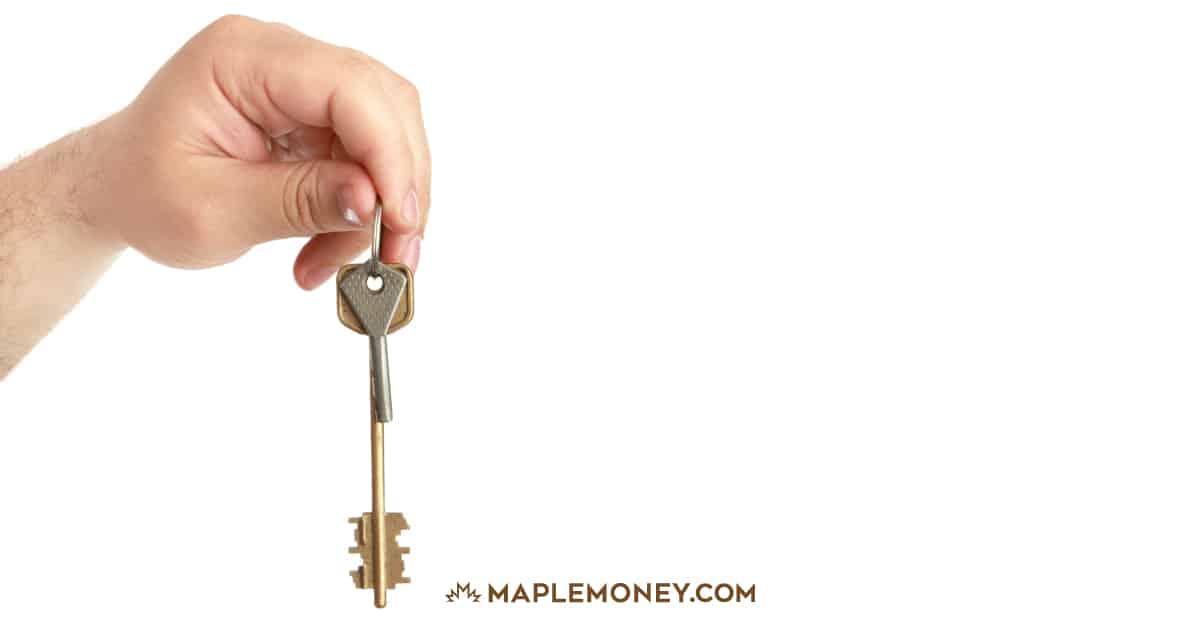 If you have a pension plan through your employer, and you leave the company, or if you are laid off, your pension will be transferred into a Locked-In Retirement Account (LIRA). Locked-In Retirement Accounts are sometimes referred to as the more appropriate name of Locked-In Retirement Savings Plans (LRSP).
What are locked-in accounts?
Locked in accounts simply refer to money that originates from a pension plan.
There are two kinds of pension plans – defined benefit plans and defined contribution plans. If you are fortunate enough to work with a company that offers either of these, your money remains in the pension as long as you are employed by the company.
But when you leave, you usually given the choice to transfer the money to your own retirement account with your preferred financial institution.
Many people assume you can just move the pension money into their personal RRSP, but that can only happen if it is a relatively small amount of money. A regular RRSP account is simply not set up to accommodate the many rules governing a locked-in retirement account.
What is a LIRA?
A LIRA is a Locked-In Retirement Account and is designed to accumulate and manage money that's been moved from a company pension plan.
It's important to understand that although a locked-in plan has similarities to an RRSP, it also has several restrictions.
It's important to understand the limitations of a LIRA account if you want to avoid running afoul of regulation and make the best possible decisions with your retirement account.
The Main Purpose Of A LIRA
Until you reach a point where you need to draw income from your pension funds, usually after retirement, a LIRA allows you to personally manage the growth of your former company pension.
Think of a LIRA as just another type of registered account, much like an RRSP, but with 2 main differences:
LIRAs hold pension money, whereas RRSPs comprise funds that you have contributed on your own. Because Locked-In Retirement Accounts hold pension money, you cannot just contribute money to a LIRA. The money can only be transferred in from a pension.
With RRSPs, you can withdraw funds whenever you want, and there are no restrictions on the amount of money you can take out. Although it may not be ideal from a taxation standpoint, you can cash out all of your RRSPs at once. With LIRAs, there are restrictions placed on withdrawals. Firstly, you cannot make lump sum withdrawals from a Locked-in Retirement Account, hence the term 'Locked-in'. If you want income, you must move the money into a LIF or Life Annuity, which I will discuss later.
Aside from these two things, RRSPs and LIRAs are very similar.
How a LIRA works
Once a plan is converted to a Locked-In Retirement Account, you cannot make further contributions to it. You are not allowed to make withdrawals from the account.
Unlike a "regular" RRSP, which allows for withdrawals, you cannot take money out of a locked-in account. Instead, you are required to convert your LIRA into another type of account that can provide you with the income you need in retirement.
LIRA Early Withdrawal Exceptions
There are some exceptions that may allow you to access the money in your Locked-In Retirement Account prior to retirement.
While the rules vary from province to province, generally they include the following:
reduced life expectancy
one-time unlocking of 50% of LIRA to a regular RRSP
unemployment or low income
unlocking a small account balance
people who become non-residents of Canada.
It's important to note, the rules governing your LIRA account aren't set based on which province you reside in, rather the province where your company pension plan was registered.
Provincially Legislated Pension Plans
For example, you may reside in Manitoba, but if the pension plan of the company you worked for was registered in Alberta, the rules governing your LIRA account will be aligned with the province of Alberta, not Manitoba.
As such, it's very important to make sure your financial institution is made aware of the proper provincial legislation for your specific LIRA at the time of account opening, to ensure the LIRA is being managed according to the proper guidelines.
Federally Legislated Pension Plans
Some company pension plans are legislated federally, which means that your Locked-In Retirement Account will follow the guidelines governing federal pension plans, and not any specific province.
Federally legislated plans are typically transferred into a locked-in RRSP, which is just another version of a LIRA.
Under federal guidelines, many of the conditional unlocking scenarios mentioned above also apply. You can use this Tax Tips resource to get more information on the specific qualifications to early withdraw from a LIRA or a Locked-In RRSP.
What Happens To A LIRA When You Retire?
Once you reach retirement, or at the latest, by December 31st of the year you turn 71, you are required to convert your LIRA to either a life annuity, Life Income Fund (LIF), Locked-In Retirement Income Fund (LRIF) or a Prescribed Registered Retirement Income Fund (PRIF).
Sounds complicated, doesn't it.
Let's take a closer look at these options:
Life annuity
A life annuity is purchased from an insurance company, and it provides regular periodic payments for life. The payment you receive depends on your current age, how much you use to purchase the annuity, current interest rates, and other factors. With a life annuity, you don't have control over how the funds are invested, but you are guaranteed a specific payment on a regular basis.
LIF
With a LIF, or Life Income Fund, you control the investments in your account, but your withdrawals are subject to minimum and maximum annual amounts. The withdrawal limits are put in place to ensure that the pension funds are used as they were designed, to provide an income for the remainder of your life.
PRIF
Available only in Manitoba and Saskatchewan. There are no minimum or maximum withdrawal requirements with this option. It is the most flexible of choices when it comes to your locked-in retirement account. However, realize that you don't get a pension tax credit for the income in a PRIF until you are 65. So, if you retire early, you don't get that advantage.
LRIF
These were only available in Ontario. While you may still hold an LRIF account, the rules are now harmonized with the new LIF.
What is a LIF?
Eventually, you reach the point where you shift from the accumulation phase in life to the income phase. And when you do, a Life Income Fund (LIF) is one of the vehicles designed to provide you with a regular stream of income.
Put simply, a LIF is used to convert LIRA money to income, just like a RRIF is used to convert RRSPs to income. And as a LIRA has many similarities to an RRSP, the LIF product has much in common with the RRIF.
LIF vs. RRIF
Here's a look at some of the similarities of LIFs and RRIFs:
A Life Income Fund is designed to create regular income, as is a RRIF. If we used the bucket analogy, the LIF and the RRIF are just different buckets with holes in them.
In both cases, there is a minimum income that must come out of the plan. The minimum income is determined based upon the age of the annuitant, and the balance of the LIF/RRIF account.
Income is only taxed when you receive income. As with an RRSP, both LIFs and RRIFs are fully tax sheltered.
In both the RRIF and LIF, you can invest in many different types of investments, like GICs, bonds, mutual funds, stocks, etc. I'll touch on investment options in more detail further down.
With so many similarities, you may be wondering, what's the difference?
Well, the biggest difference between a LIF and a RRIF is that the LIF not only has a minimum income but also a maximum income that prevents you from spending the money too quickly.
In other words, you cannot withdraw the full balance of a LIF account, maximum withdrawals are capped annually to ensure you are provided with an income for life.
Here is a helpful table of LIF minimum and maximum withdrawal percentages for 2018.
Investment Options For Your LIRA/LIF
As with any other government registered investment, such as an RRSP or TFSA, there are many options when it comes to investing the funds in your LIRA/LIF account.
If you are in the process of transferring a company pension into a LIRA, check with your preferred financial institution to find out what types of LIRA accounts are available.
Chances are, they will have a full range of investment options, from safety products such as GIC's, to equity-based investments, such as mutual funds or individual stocks.
LIRA options for self-directed investors
If you are a self-directed investor, and prefer to make your own investment decisions, most online brokerages will enable you to open a LIRA account.
This way, you have access to a seemingly unlimited number of investment options, including ETFs and individual stocks.
In fact, Questrade, which is our top-rated online broker in 2018, offers clients a no-fee LIRA or Locked-In RRSP account, which is something most companies charge a hefty annual fee for.
In addition to having no annual fee on registered accounts, Questrade leads the competition by offering no-fee trading on a broad range of ETFs.
If you're interested in learning more about self-directed investing, you can check out my full review of Canada's leading online brokers, or head directly to Questrade using MapleMoney's exclusive link, which will get you $50 in free trades.
Protecting your retirement
While a Locked-In Retirement Account has many restrictions, it's designed to protect the pensions of those who change careers a few times throughout their life.
In this day and age, that's something that is becoming more and more common, in fact, it's now the norm. Thankfully, the LIRA, or Locked-In RRSP, is built to ensure you get the money you are entitled to.