How to Make Money As a Teenager: Traditional and Online Jobs for Teens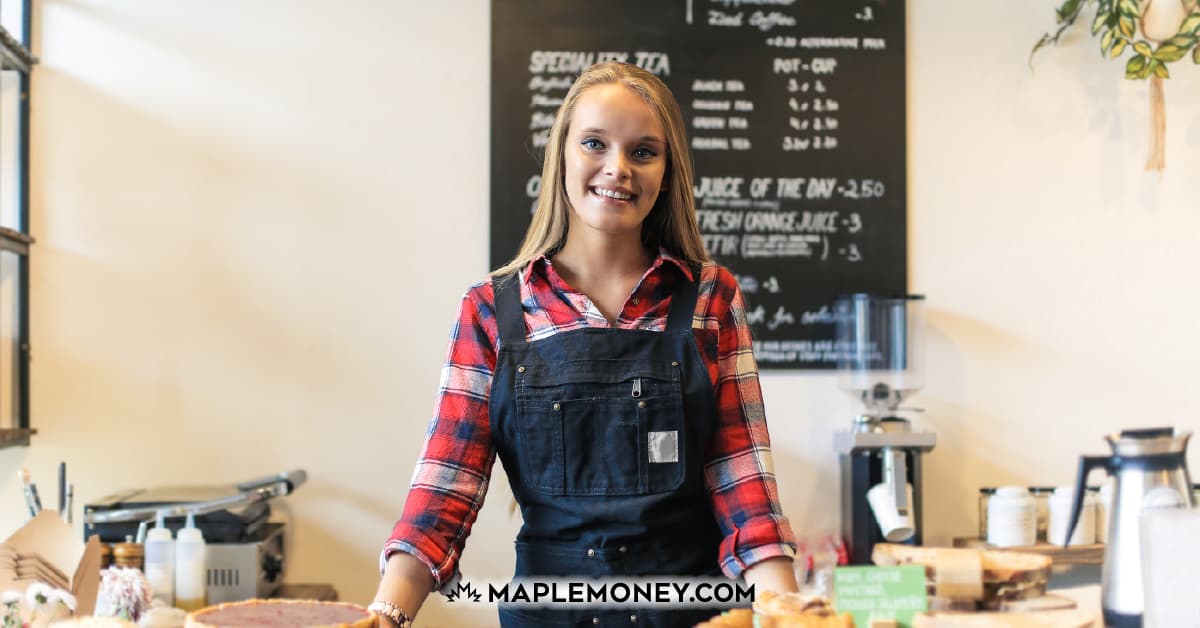 I often write about ways to make money online, but many jobs have a minimum age or accreditation requirement, i.e., accountant or software engineer. But what if you're a young person in need of a job?
The truth is, it's never been easier for kids to make money. In addition to the many traditional jobs that still exist, like lawn care, newspaper delivery, or grocery bagger, teenagers can now make money online.
There are many online jobs for teens, some of which pay well. If you're under 19 years old and looking for new ways to make money, here are more than 40 job ideas for you to consider.
Sell Your Stuff
One of the fastest ways to make extra money is by selling your stuff. Old video games, game systems, and sports equipment are good examples. It takes a few minutes to clean up an old skateboard or bicycle, take pictures, and list your items on Facebook Marketplace or Kijiji.
Become a Flipper
Once you've sold your stuff, consider flipping items you find elsewhere for a profit. Look for great deals at local thrift stores, Facebook Marketplace, Kijiji, etc., and repost them for sale. Clothes, collectibles, rare or vintage toys, video games – you name it, someone will pay good money for it.
Sell Your Creations on Etsy
If you love making crafts, there's an online marketplace where you can sell your creations to people across the globe. It's called Etsy, and it's easy to set up your store and start selling. Etsy will even produce your shipping slips if you'd like. There is a minimum age requirement. If you're under 16, your parents will need to own the account (Etsy rule), but you can still be the face of the store. If you need product ideas, browse the Etsy Marketplace to find popular items for sale.
Work at a Local Fair/Amusement Park
If you're looking for a summer job and there's an amusement park close by, it can be a great way to make some extra cash while school is out. You'll be able to work outdoors unless you're in the ticket booth or kitchen.
Social Media Manager
Most teenagers spend hours every week on various social media platforms, like Snapchat, TikTok, and Instagram, just to name a few. Meanwhile, countless small businesses in your community need someone to run their social media channels. Most small businesses don't have the budget to employ social media staff or hire a professional agency; they just need someone to help them manage their social media accounts for a few hours per week.
Who better than a local teen with loads of social media experience? You can easily make a few hundred monthly dollars per social media channel. Do you know anyone who owns a business where you live? If not, ask around and be prepared to make an offer.
Umpire or Referee
If you have experience playing a sport, why not make money by working as an umpire or referee? Officials can make up to $50 per game, and tournaments bring in the real money, given the number of games you can officiate over a weekend. The best part is that most referees get paid in cash after the game – no waiting on a bi-weekly pay cheque.
Sell Your Clothes
Look no further than your clothes closet if you're searching for items you can sell to make extra money. People will pay good money for gently used clothing, especially name brands. And there is no shortage of places to sell your clothes online. Poshmark is an excellent example of a site that lets you buy and sell used clothing.
Summer Camp Counsellor
If you like working with kids, consider getting a summer job as a camp counselor. Camp counselors can work at camp resorts or day camps in their community, an excellent option if you love camping or just spending time outdoors.
Photographer
If you possess top-notch photography skills, you can make money taking family portrait photos in your community. Promote your services on your local community's Facebook Group. The nice thing about working as a photographer is the ability to choose the hours you work.
Sell Stock Photos
If you love photography but would rather not deal with the customer service side of things, you can still make money by selling your best work on stock photo websites like Shutterstock or iStock.
Graphic Designer
If you are a whiz on Photoshop or Adobe Illustrator, you can make money online as a graphic designer. Display a portfolio of your work on your website or social media account, and signup as a freelancer on sites like Upwork or Fiver (more on them later).
Audio/Video Editor
Much like graphic design, audio and video editing are creative skills that are constantly in demand. If you have the skillset, why not make some money with it?
Tutor Kids
Kids of all ages need help with specific school subjects. Tutoring is an excellent money-making opportunity if you have skills in a particular area, like math, science, or French. It's also flexible, as you can set your hours around school or other activities.
Teach Music Lessons
How are your musical skills? If you're proficient in any instrument, you can make good money teaching piano, guitar, drums, bass, and many more instruments. Music teachers can charge up to $50 per hour, depending upon their proficiency level. And you don't have to be a virtuoso to teach lessons. You just have to be a few steps ahead of your students.
Become an Instagram/TikTok Influencer
While I certainly am no expert in being a social media influencer, you might have the skills to become one yourself! Instagram and TikTok influencers make money in many ways, and one is to partner with brands that want access to your audience. So, the logical first step is to build your audience by choosing a good niche and publishing consistently.
Become a Lifeguard
If you've completed the necessary lifeguard training, you can become certified as a lifeguard. It can be a year-round job at an indoor pool, or you can find a job for the summer at your local beach or outdoor pool. You can work outdoors, the pay is good, and there are a lot of perks. There's a lot of responsibility, but lifeguarding is a great job to add to your resume.
Completing Surveys Online
I'll start with a significant caveat. Online surveys won't fill your bank account; they won't even replace a part-time job. But you can earn a few extra bucks to cover your Netflix subscription or your weekly Starbucks habit.
There is no shortage of paid survey sites in Canada. There are no fees to sign up, and you can complete surveys in your spare time. To maximize your earnings, consider signing up for multiple survey sites. Swagbucks and Survey Junkie.
Baby Sit
Babysitting is a tried and true way for teenagers of all ages to make money. If you have never babysat before, take a babysitter's course and consider getting a CPR or first aid certificate. The more experience you have, the more money you can charge for babysitting services. Depending upon where you live, you can babysit as early as age 12. Family friends make good first clients.
Odd Jobs
Chances are, people in your community need help with odd jobs around the house. It could be because they are elderly, disabled, or simply don't have the time to do the work themselves.
You don't need to be a skilled tradesperson to do odd jobs. The task could be raking leaves, painting a fence, moving furniture, or cleaning a garage. If you're willing to put in a little labour, there's always someone looking for help.
Work at a Movie Theatre
I love going to movies, and I've always thought that it would have been a fun place to work when I was a teenager. You get a sneak peek at the new releases; you may even get discounts on movie tickets or snacks. It's a traditional job, but it seems like a great way to make money as a teen. To find a movie theatre gig, search online for "movie theatre jobs" in your area, or head down to your local theatre to inquire about work opportunities.
Yard Sales
I recommend you obtain your parent's permission in advance, but one way to make money as a teen is by holding a garage sale in your driveway. It's easy to get rid of the junk you never use. Also, if you sell items on behalf of family members, they may be willing to share the profits.
One thing to keep in mind, many people who frequent garage sales will try to haggle you down to the lowest possible price. I don't recommend selling anything of significant value in a garage sale – sell those items individually on Facebook Marketplace or Kijiji.
Pet Sit
Do you love animals? Pet sitting is an excellent way for teenagers to make money. Consider a dog-walking service in your neighbourhood if you are a younger teen. If you're an older teen, pet sitting services might include staying overnight in someone's home while they are out of town for a few days.
Teach a Foreign Language
If you are bilingual, you could make money by teaching a new language to someone who wants to learn. You can find students at your school, in your community, or online. Advertise your services in your communities Facebook Group.
Work at a Local Grocery Store
A grocery store is an excellent place for younger kids to work. Most grocery stores are open for extended hours, so it's possible to work weekdays after school. There are several departments in a grocery store, like the front end, bakery, deli, meat, and grocery departments, to name a few.
Become a Personal Assistant
Older teenagers can find work as personal assistants (or online as virtual assistants.) Personal assistants often look after repetitive tasks that can be easily delegated. Potential clients include busy professionals or online entrepreneurs who need help running the day-to-day aspects of their business.
Work as a Customer Service Representative
If you enjoy dealing with the public, consider finding work as a customer service rep. Customer service can be challenging, as you will encounter a wide variety of people, some easier to deal with than others. But the experience can be gratifying and lead to greater opportunities in the future. LionBridge and Staples are two examples of large companies that hire work-from-home customer service reps.
House Sit
House sitting is an easy way to make money, or at the very least, get a free place to stay. The homeowner may ask you to look after a pet, care for their garden or plants, or just keep the home occupied for safety reasons. In the past, when we've hired a house sitter, we make sure we stock the fridge with food and snacks for them while we're gone. Who wouldn't love that?
Filing and Office Work
Many teens won't consider an office job when looking for work, but if you have administrative skills, it can be a great way to earn money and gain valuable experience. Unfortunately, office hours don't often mix well with a school schedule, so students may find it challenging to work in an office. There is likely also a minimum age requirement of at least 16 years.
Wash Cars
If you have access to the correct location, you can offer car washing services in your neighbourhood. You'll need some equipment and a water supply; otherwise, it's easy money. You could even offer to wash the cars in your neighbourhood.
Help a Senior
Do you know a senior citizen in your neighbourhood? It could be a family member, friend, or a complete stranger. Many seniors lack mobility and could use help running errands or completing chores around their residences. It's a wonderful way for a young person to earn money and give back to others.
Work at a Retail Store
Grocery stores aren't the only retail establishments that like to hire teens. Any retail store can be a fun job. If you have a shopping mall near your house, there will be plenty of opportunities for work. Most retail store jobs will be part time, but the hours are usually very flexible.
Loyalty Rewards Apps
If you love online shopping, why not make some extra money while you're at it? Loyalty rewards apps like Rakuten, Drop, and Swagbucks pay you to shop at your favourite stores via their website. Signup is free, and you can earn cash back up to 30%. The same apps will also reward you for other tasks, like watching videos, taking surveys, searching the web, etc.
Play Video Games
Did you know? You can make money online by playing video games. You don't have to become a professional eSports gamer, there are many websites that let you earn points for playing various games. You can then cash in your points for rewards like PayPal cash or gift cards. Mistplay, Cashyy, and AppStation are good examples of websites that Canadians can access to play games and make extra cash.
A note of caution, online game apps are similar to paid surveys – you can only make a few bucks, and you certainly won't get rich.
Deliver Newspapers
Back in the day, it seemed as though every kid had a paper route. While most people today get their news fix online, local and national publications still hire for newspaper delivery. The money isn't great, but it's a good way to get outdoors and exercise. Also, you work alone, so you won't have a boss hanging over your shoulder.
Work at a Fast Food Restaurant
You'll make more money as a server in local restaurants, but if you don't mind the fast-paced environment, there are plenty of jobs to be had at fast food restaurants. Tim Horton's, McDonald's, A&W, Popeyes – you name it, they are constantly hiring teenagers. The hours tend to be very flexible, but it's not easy money – there's a good chance you'll be working for minimum wage.
Mow Lawns/Yardwork
Mowing lawns, weeding gardens, trimming hedges – yardwork is a wonderful way to make your own money during the summer months. It helps if you have the equipment, but many people will let you use their mower or weed eater for the job. They just want someone to handle the labour. Imagine making money while spending the summer outdoors.
Deliver Food
Food delivery has become one of the hottest jobs in the gig economy. Apps like Skip the Dishes, Uber Eats, and DoorDash have opened the door for older teens and adults to make money while maintaining a flexible schedule. You'll make more money if you live in a populated area, but meal delivery is available in most cities and many towns. In addition to restaurant meal delivery, you can also deliver groceries.
Start a YouTube Channel
Making money on YouTube is easier said than done, but thousands of teenagers worldwide are doing exactly that. The key is to find an interesting niche and publish consistently. And don't try to copy someone else, just be yourself. As you make YouTube videos, your skills will improve, as will the production quality. Successful YouTuber's make money several ways, but primarily through the ad content that YouTube displays on their channel.
Work at Your Local Rink
Forget about summer jobs, we Canadians know all about long, cold winters. And what better way to spend the winter, than inside at your local ice rink. There are plenty of jobs to be had for young people. You could work at the arena canteen or as a referee for minor hockey games. If you're an older teenager, you might even land a job as a zamboni driver. Now wouldn't that be fun!
Work at a Golf Club
Working at a gold course can be a great summer job. Whether it's caddying, working in the restaurant or in the clubhouse, there are many jobs that need to be filled, and energetic teenagers are well suited for the work.
Freelance on Fiverr or Upwork
If you have some marketable skills, advertise them on Fiverr or Upwork. Earn money as a freelancer by performing a wide range of tasks for individuals or businesses who need help. Writing, editing, graphic design, spreadsheet work, software programming, all of these are in-demand skills that people are willing to pay money for.
Do Chores at Home
Last, but not least, what teenager doesn't love doing chores around the house? Seriously though, younger teens might be able to earn some extra money by completing additional tasks at home.
How to Make Money As a Teenager: Final Thoughts
As you can see, you don't need to be an adult to start making money online. The above list is a long one, so you may be wondering where to start. Here are a few tips. First, don't discount traditional jobs.
You can make good money working in retail or at a restaurant, and the hours are usually very flexible. Also, not all online jobs are equal. Loyalty rewards apps and online surveys are only good for a few dollars here and there.
If you'd like to make real money online, take some time to assess your current skill set, along with your interests.
Would you like to teach people? Can you play a musical instrument? Do you have design skills?
Gig jobs, like delivering food, dog walking, washing cars, etc. don't require much skill, but you'll need to hustle if you want to replace the money you would make at a traditional job.