Meridian Review: Ontario's Largest Credit Union vs the Big Banks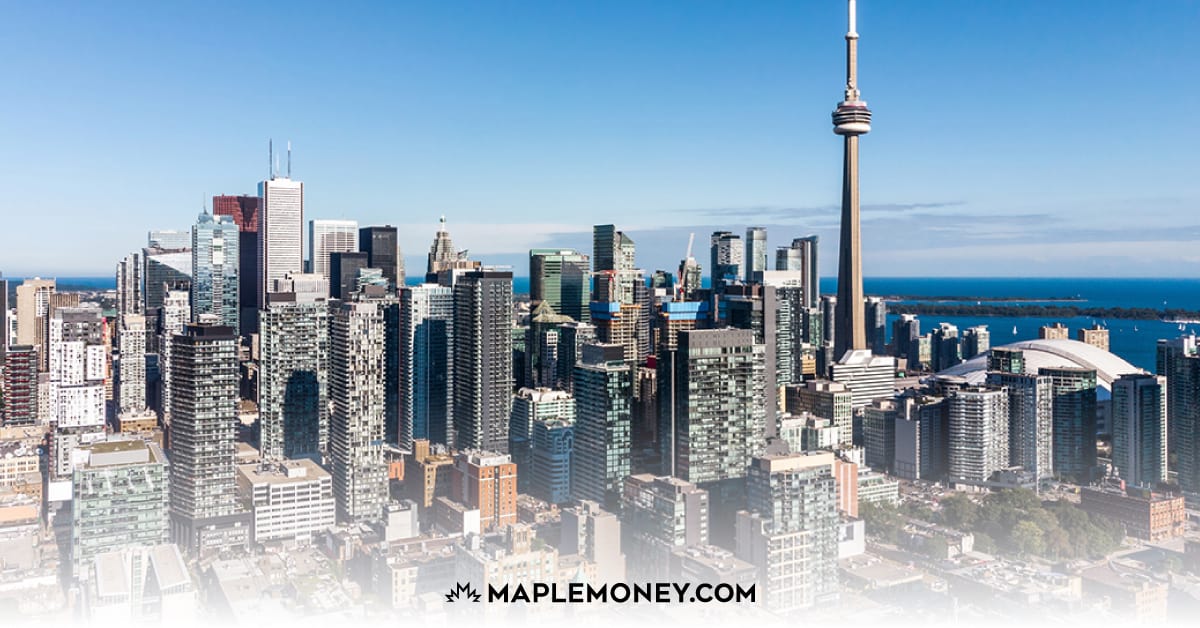 I don't often write reviews on credit unions, perhaps for obvious reasons. Most credit unions tend to be quite small and, as such, serve a relatively small client base within a very defined geographical area. In short, it doesn't work all that well for a personal finance website with a Canada-wide audience. Meridian Credit Union, however, is an exception.
About Meridian Credit Union
Meridian is Ontario's largest credit union and the 3rd largest in Canada. They serve more than 350,000 members with assets under management of more than $28 billion. Meridian has also established a solid foothold in Canadian online banking through its subsidiary, Motusbank. As a result, with a few exceptions, many Meridian products and services are available across Canada, either through its Ontario branch network or online via Motusbank.
Meridian Credit Union Personal Banking
Meridian has a wide range of personal chequing accounts to offer its members, with a few of them standing out as having excellent value; the Pay As You Go, Limitless Chequing, and the Senior Chequing Account. For a full list of Meridian personal banking products and services, be sure to check out their website.
Pay-As-You-Go Chequing
There is no monthly fee for this no-frills chequing account. But while each transaction is $1, the fees are waived if you maintain a $2000 balance throughout the month. That includes 4 FREE monthly Interac e-Transfers, normally $1.50 If you don't maintain the balance but only use the account a handful of times, your fees will still be minimal.
Limitless Chequing
Meridian's Limitless chequing is available to clients between 18 and 29 and offers free, unlimited banking, including e-Transfers. I didn't notice a student bank account in Meridian's lineup, so it's a safe assumption that this account is designed to cover that demographic. What's nice is that it's open to anyone who falls within the age limit, and the fact that you can keep the account to age 20 makes it ideal for any young person getting started on their financial journey
Convenience Chequing
If you're over 29 and under 60 and need a bank account to write the occasional cheque and send or receive the odd e-transfer, the Convenience chequing is $5/month and comes with 15 free transactions and four e-Transfers. The account is ideal for anyone who does most of their spending with a credit card.
Electronic Chequing
Most banks charge around $16 for an unlimited chequing account, but you get unlimited self-serve transactions for $9/month with Meridian's electronic chequing account. The one downside is that the account limits users to four e-Transfers. The fees can add up quickly at $1.50 each over the limit.
Senior Chequing
While most financial institutions offer accounts for seniors, fewer and fewer are making them no-fee accounts. Many big banks simply offer a discount or partial rebate for anyone over 60. Meridian offers unlimited free transactions for seniors and provides one free cheque order per year, free certified cheques, and monthly statements, among other benefits.
U.S. Dollar Chequing Account
Unlike most big banks, you can earn a little interest on your U.S. dollar deposits when you open a Meridian U.S. Dollar chequing account. Deposits are free and unlimited, and you can exchange funds or withdraw at any Meridian Credit Union branch. One nice feature – you can access your account from more than 40,000 ATMs in the U.S. through the Allpoint network, and you won't pay the usual surcharge.
Meridian Savings Accounts
Meridian offers two primary savings accounts to its members: the High-Interest Savings Account and the Advantage Savings Account. Here are the key features of each:
Meridian High-Interest Saving Account
Meridian's high-interest savings account boasts unlimited free transactions and a competitive interest rate (currently 2.50%). This account can be opened as a regular savings account and a TFSA, RRSP, or RRIF account.
Meridian Advantage Savings Account
If you have a small balance to set aside for a short period, Advantage Savings is a good option. The account has no monthly fee and offers a modest rate of interest. You will, however, pay $1.25 for every additional transaction once you've used up the one free self-serve and one free personal transaction.
Meridian Business Advantage Plus Savings Account
Meridian has plenty to offer business banking customers, including a high-interest savings account with no monthly fees or minimum balance requirements. The Business Advantage Plus Savings Account offers a tiered interest rate, so the higher the balance, the higher the rate. The regular rate for balances between $0-$99,999 is currently 2.40%, which is very competitive for small business savings.
Meridian Credit Union 18-Month GIC
If you're looking for an even better rate on your business savings and don't mind your money being locked in for some time, you might be interested in Meridian's 18-month GIC. Currently, this GIC is paying 5.25%. Your principal is guaranteed, and you have peace of mind knowing that your deposit is covered for up to $250,000 through the Financial Services Regulatory Authority of Ontario (FSRA).
Meridian Credit Union Mortgages
Meridian offers a variety of mortgages, both fixed and variable, to its members. They can even provide up to 3% cash back on some of their mortgage terms. I found Meridian mortgage rates competitive with most banks and credit unions. Applications can be completed in a branch or started online, and you can also contact a mortgage specialist anytime you require assistance. Let's take a closer look at the different mortgages you can get through Meridian.
Fixed Rate Mortgage
Meridian fixed-rate mortgages are available in the following terms: a six-month convertible, 1-5 Years, a separate 5-Year closed high-ratio mortgage (with a slightly lower interest rate), a 7-year, and a 10-year. At the time of this writing, interest rates fall between 5.14% for the 5-Year High Ratio to 6.99% for a 10-Year term. Standard prepayment conditions apply on Meridian fixed mortgages.
High Ratio Mortgage
If you don't have the 20% downpayment required for a conventional mortgage, you can choose between a fixed or variable rate high ratio mortgage with Meridian. This mortgage is ideal for first-time homebuyers. Mortgage default insurance, i.e., CMHC, will apply.
Apply for a Merdian Credit Union Mortgage Today
Flex Line Mortgage
The Flex Line mortgage blends a fixed mortgage with a Home Equity Line of Credit for maximum flexibility. You can still borrow up to 80% of the value of your home by making regular principal and interest payments on the fixed-mortgage portion. As you pay down the mortgage, the equity becomes available credit that you can use for home renos or a major purchase.
Variable Rate Mortgages
If you prefer a floating interest rate, you can choose from an open or closed variable mortgage with Meridian. Variable-rate mortgages offer flexibility with the option of changing to a fixed rate at any time.
Construction Mortgage
A construction mortgage is designed to finance the purchase of a new home build or major renovation by advancing funds in stages as you progress through the various building stages. Meridian can accommodate construction mortgages for professional and self-builds.
Self-Employed Mortgage
It can be difficult for self-employed individuals to qualify for personal mortgages using standard criteria. Most financial institutions have strict requirements regarding income documentation, and self-employed people often find themselves "outside the box." The Meridian Self-Employed Mortgage is designed with business owners in mind.
Hybrid Mortgage
The Meridian hybrid mortgage is a unique product for new homebuyers with a 20% downpayment but who can't qualify for a regular mortgage. The mortgage combines an interest-only loan for up to 60% of the home's purchase price and a mortgage for the remaining 20% borrowed. Over time, the hybrid mortgage transitions to a traditional mortgage as you become more established in your career.
Apply for a Meridian Credit Union Mortgage Today
Meridian Mortgage Prepayment Options
Their mortgages come with prepayment options, making it easier for you to pay off your mortgage sooner.
Increase your monthly principal and interest payments by as much as 20% without penalty.
Pay up to 20% as a lump sum payment each year, also without a penalty
You can choose to defer one monthly payment per calendar year
Meridian Credit Union and Motusbank
Earlier, I mentioned that Meridian Credit Union had extended its reach through its online subsidiary, Motusbank, which is available to all Canadians outside of Quebec. I recently wrote an in-depth review of Motusbank, but for this article, I've listed a few of Motusbank's current offers below (rates subject to change):
Current Motusbank Offers
Unlimited, no-fee chequing, including free e-transfers
No-fee, high-interest savings account (current rate 2.10%)
TFSA savings, current interest 2.35%
5-year, a fixed mortgage, 2.69%
Personal loans as low as 5.15%
Is Meridian Credit Union Safe?
Meridian Credit Union is safe to deal with. As mentioned, they are a longstanding Canadian financial institution with more than 350,000 customers and almost $30 billion in assets. Also, eligible Meridian deposits are insured by the Financial Services Regulatory Authority of Ontario (FSRA) for up to $250,000. This includes Canadian dollar chequing, savings accounts, GICs, money orders, etc.
Meridian Credit Union Review: Final Thoughts
If you live in Ontario and are wondering how Meridian Credit Union stacks up against the big six banks, the short answer is that it has a lot to offer. In particular, I was impressed by the various no-fee chequing account options available through Meridian and Motusbank. In many areas, they compare favourably to traditional banks.
Interest rates on savings accounts and GICs are also competitive. Members can use the Meridian branch network and bank online through Motusbank and get the best of both worlds.
Also, if you're in the market for a mortgage, don't forget about Meridian Credit Union. Their hybrid and self-employed mortgage products are unique to the market and are designed to make housing more affordable for a broader spectrum of Canadians.
Meridian comes up short of its lack of options for long-term market investors. If you're looking for a low-cost way to trade stocks or purchase ETFs, you're better off opening a trading account with a bank or, better yet, through an independent discount broker like Questrade.
Of course, you could always use Meridian for your day-to-day banking needs while managing your investments separately.