Meridian Review: Ontario's Largest Credit Union vs the Big Banks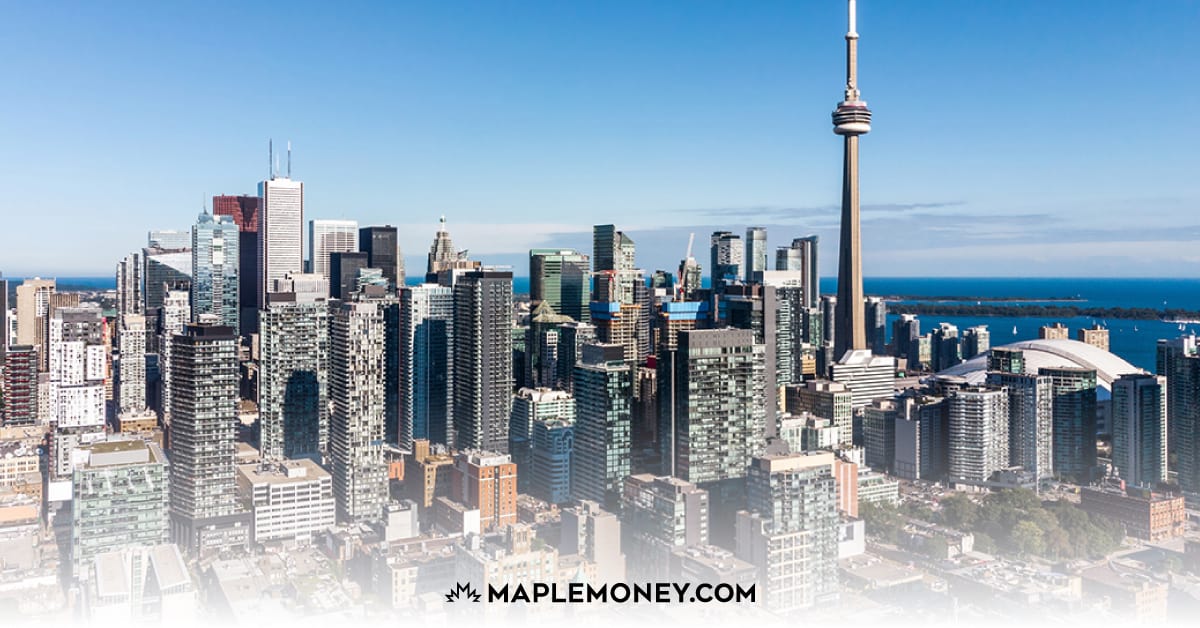 I don't often have an opportunity to write a credit union review. The reason for this is that most credit unions tend to be quite small, and as such, serve a relatively small client base within a very defined (and smallish) geographical area. In short, it doesn't work all that well for a personal finance website with a Canada-wide audience. Meridian Credit Union is an exception, however.
Is Meridian Credit Union safe?
If you're more familiar with The Big Five national banks, you might be wondering if Meridian (or any other credit union) is a safe place to hold your money and do your banking. While Meridian's brick-and-mortar locations are exclusive to the province of Ontario, Meridian is a big financial institution run from their head office in St. Catharines. The largest credit union in Ontario, and the 3rd largest in Canada, Meridian serves almost 350,000 members, with assets under management of more than $21 billion.
Not only that, but Meridian has established a solid foothold in the online banking space through its subsidiary, motusbank. Because of this, with some limitations, Meridian products and services are available to most Canadians, either through its Ontario branch network, or online, via mostusbank.
Meridian Credit Union Personal Banking
Meridian has a wide range of personal chequing accounts to offer its members, with a few of them standing out as having particularly good value; the Pay As You Go, Limitless Chequing, and the Senior Chequing Account. For a full list of Meridian personal banking products and services, be sure to check out their website.
Pay as You Go Chequing
This no-frills chequing does not charge a monthly fee. But while each transaction is $1, if you maintain a $2000 balance throughout the month, it becomes a no-fee account with unlimited transactions. If you don't maintain the balance, but only use the account a handful of times, then your fees will still be minimal.
Limitless Chequing
This account seems fairly unique to me. It's available to clients between the ages of 18 and 29 and offers free, unlimited banking, as well as 4 free monthly e-transfers. I assume this is in place of a student account, because I didn't notice one advertised, but it's open to anyone in this age category, not just students. To me, it's a great benefit for any young person just getting started on their financial journey
Senior Chequing
While most financial institutions offer accounts for seniors, fewer and fewer are making them no-fee accounts. Many of the big banks simply offer a discount or partial rebate for anyone over 60. Not only does Meridian offer free, unlimited banking for seniors, but they also provide 1 free cheque order per year, as well as free certified cheques and monthly statements, among other benefits.
Meridian Savings Account
Good To Grow is the name of the Meridian high-interest savings account, and like similar accounts offered by other financial institutions, it comes with unlimited free transactions, and a competitive interest rate (currently 1.3%). This account can be opened as a regular savings account, as well as a TFSA, RRSP, or RRIF account.
Meridian Credit Union Mortgages
Meridian offers a variety of mortgages, both fixed and variable, to its members. They can even provide up to 3% cashback on some of their mortgage terms. I found Meridian mortgage rates to be competitive with most banks and credit unions. Applications can be completed in a branch or started online, and you can also contact a mortgage specialist anytime you require assistance. Their mortgages come with the following prepayment options, making it easier for you to pay off your mortgage sooner.
Increase your monthly principal and interest payments by as much as 20% without incurring a penalty.
Pay up to 20% as a lump sum payment each year, also without a penalty
You can choose to defer one monthly payment per calendar year
Meridian Business Advantage Plus Savings Account
Meridian has plenty to offer small business owners, including a high-interest savings account that comes with no monthly fees or minimum balance requirements. The Business Advantage Plus Savings Account also features an introductory interest rate offer of up to 2.65% for four months. The account needs to be opened by December 31, 2019. Interest rates on this account are tiered, so the higher the balance, the higher the rate. The regular rate for balances between $0-$99,999 is currently 1.40%, which is competitive.
Meridian Credit Union 18-Month GIC
If you're looking for an even better rate on your business savings, and don't mind your money being locked in for a period of time, you might be interested in Meridian's 18-month GIC. Currently, this GIC is paying 2.40%. Your principal is guaranteed, and you have peace of mind knowing that your deposit is covered through the Deposit Insurance Corporation of Ontario (up to $250,000).
Meridian Credit Union and Motusbank
Earlier, I mentioned that Meridian Credit Union has extended its reach through its online subsidiary, motusbank, which is available to all Canadians outside of Quebec. I recently wrote an in-depth review of motusbank, but for the purpose of this article, I've listed a few of motusbank's current offers below (rates subject to change):
Current motusbank Offers
Unlimited, no fee chequing, including free e-transfers
No-fee, high-interest savings account (current rate 2.10%)
TFSA savings, current interest 2.35%
5-year, fixed mortgage, 2.69%
Personal loans as low as 5.15%
Meridian Credit Union vs. the Big Banks
If you live in Ontario and are wondering how Meridian Credit Union stacks up against the big six banks, the short answer is that it has a lot to offer. In particular, I was impressed by the various no-fee chequing account options that are available through both Meridian and motusbank. They compare favourably to what you'd get from any traditional bank. Interest rates on savings accounts and GICs are also very attractive. Members can use the Meridian branch network and bank online through motusbank and get the best of both worlds.
Meridian comes up a bit short for its lack of options for long-term, market investors. If you're looking for a low-cost way to trade stocks, or purchase ETFs, you're better off opening a trading account with a bank, or better yet, through an independent discount broker like Questrade. Of course, you could always use Meridian for your day-to-day banking needs, while managing your investments separately.