Mini-vacations: Maximize the fun, minimize the spending
I have changed the way I view getting away with my husband,17 years, and four children later. We choose not to splurge by traveling far but still want smaller adventures. Our last few getaways have been only 24 hours long but were surprisingly refreshing.
If you are pondering taking a mini-vacation, I highly recommend it. Here are some insider tips to help you make the most of it.
Mini-vacations: Maximize the fun, minimize the spending
Research your deal
I love saving money with Groupons or Living Social – sites that offer excellent deals because of the purchasing power of many buyers. And when I can only get away for a short time, these sites make it convenient to search for local options.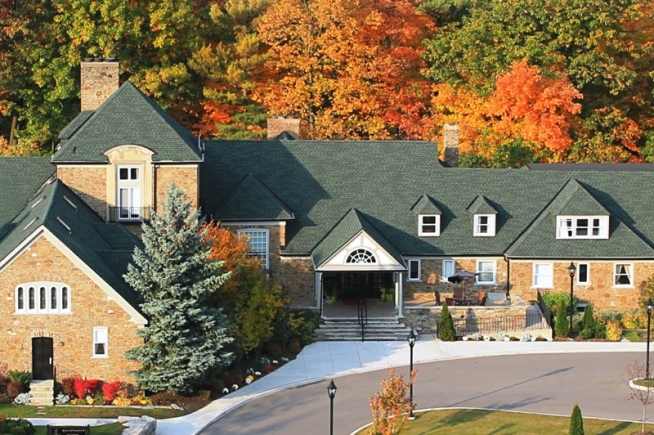 Our most recent stay at the Glen Erin Inn and Spa was $99 and included the following:
A one night stay for 2 people (retail $169)
Full hot breakfast for 2 people (retail $30)
We also had the option to upgrade the room for $30. Having seen the upgraded rooms, I will definitely spend the money on this in the future.
Be flexible with your days
You can usually get a better rate if you are able to stay between Sunday and Thursday night. And you will also enjoy quieter facilities by avoiding the weekend crowd.
Arrange childcare
This can be the hardest part of coordinating a getaway. Consider asking family to help or find a friend to swap childcare so you can each have a reprieve. Or get creative. Our six-month-old nursing baby once made a lovely companion on a mini-vacation. Do whatever it takes to get away together.
Check-in early
Be sure to inquire about check-in time. If check-in time is 4:00, you can call to see if your room is ready even earlier. We have found that checking into the hotel in the afternoon, makes our getaway feel much longer.
Request a Late Checkout
The best time to request a late checkout is when you first arrive. If typical check out time is at 11:00 a.m., I have found many places will allow you to have the room until noon or even 1:00, depending on the cleaning schedule. Some facilities will even offer an extended checkout until 3:00 or 4:00 for a small fee.
Make use of the amenities
Take advantage of amenities the hotel or inn offers. These free ideas will make your trip more memorable. A few of our favorites include:
enjoying nearby walking trails
reading by the fireplace in the lobby
playing cards in the lounge
taking pictures on the grounds
using the fitness room
receiving a message (might be free if you have insurance coverage for RMTs)
And you can often extend your time away by using the amenities after checking out of your room.
Add an extra touch
What extra items can you bring to make your stay more enjoyable? Consider the main purpose of your mini-vacation, and pack accordingly.
Pampering: bring bubble bath, foot scrubs, face masks, and cozy loungewear
Entertaining: bring a laptop, the latest release from Redbox, gourmet popcorn and drinks
Unwinding: bring relaxing music, a favorite book or a journal
And score bonus points by remembering to pack a few things that will mean a lot to your spouse as well.
Choose where to spend your money
Our budget for the whole getaway was $150 so we opted out of the expensive dinner at the hotel. We drove a few minutes to Kelsey's and used a $10 coupon to make our amazing dinner under $30. Decide what is most important to you and spend your budget accordingly.
Driving home just 24 hours after our departure we marveled at how refreshed we both felt. It is possible to have a short but meaningful getaway without spending too much. Making the likelihood of a future getaway much greater. Speaking of which, must go check my local Groupons…
What suggestions do you have for taking a budget-friendly mini-vacation?