How do I save money when my partner doesn't want to?
Partner doesn't want to save money.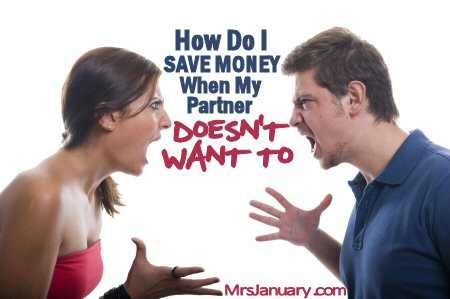 Did you know that the number one reason for divorce is money troubles? That's what my friend Gail says, and my research tells me that she's right.
Getting your partner on board with your finances is not always the easiest thing to do, but it is absolutely necessary if you want to have a long, happy marriage.
If you're finding it difficult to talk to your partner about money, and you feel that they are not on board with your plan to save money, it's time to get things ironed out – and this means talking about the problem.
Here are a few tips for getting your partner on board with saving money.
Explain why this is important to you
Everyone knows that it's important to save money, but some are more apt to "live in the moment", instead. If this is your spouse, explain to them why saving money now is important to you.
Maybe you want to retire early, travel the world or move to a new home. Whatever the reason, make sure you communicate with your spouse why you want to save money. I'm sure you don't want to save money just for the fact of saving money – you have a reason. Let them know what that reason is.
Don't nag – ever
Nagging rarely ever works. Don't spend any time nagging your spouse about money. This often leads to resentment and resentment is never good in any relationship. So don't nag.
Instead, have a talk with your spouse about money and explain your feelings about how things have been going lately. If you're unhappy about something, tell them, but don't nag them about it. Don't point fingers. Explain the problem, and then work on a solution together.
Come up with a plan together
What are your goals in life? What are your partner's goals? Do you want to travel? Buy expensive cars? Live in a fancy home? Start your own company? Or maybe you just want to retire comfortably, without worrying about whether or not you'll have enough money to make it until the end of the month.
Whatever your goals are, come up with a plan to reach those goals. Make sure that both you and your spouse are respectful to each others' dreams and ambitions. Help each other reach their goals by getting a plan in place to make them happen.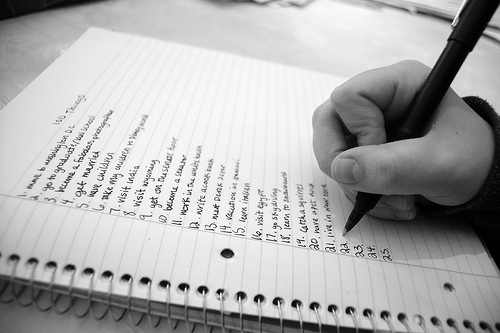 Make saving automatic
When it comes to saving money, there are 3 types of savers. Those that save every last cent that they possibly can, those that save whatever is left over after paying bills (which is usually nothing – or not very much), and those that save a pre-determined amount of money every month.
Go for person #3. To make saving money easy, it needs to be automatic. Once you have decided on your goals, determine how much those goals will cost you and how long you have to save the money. Start putting aside money right away. The sooner you save, the sooner you reach your goals.
Forgive mistakes
Your spouse has likely made some money mistakes and you have likely made some, too. Instead of constantly thinking about those mistakes, forgive yourself and forgive your partner. Move on. Spend your energy on the positive things in your life.
Once you've set goals and made a savings plan, you are on your way to a better financial future. Don't dwell on mistakes that were made in the past. It's time to move forward.
Don't let financial troubles destroy your relationship with your partner. Have regular talks about money, goals, and all of your dreams in life.
You can easily make those dreams a reality with lots of hard work, determination, and a partner that is on board with the plan.
Is your partner on board with saving money?