My favorite money-saving apps
Gone are the days where you could only save money when you used paper coupons. Yes, paper coupons are still very much alive and well, but these days, there are a ton more ways that you can save money. Not just on groceries, but on other purchases as well!
Thanks to the increase in mobile device usage, there are a ton of money-saving apps available – allowing you to save way more money than just with coupons alone. Here are some of my favorites: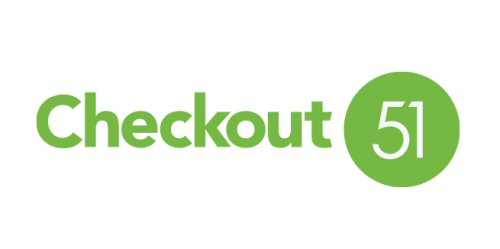 Checkout 51
This was one of the first rebate apps that came to Canada. In fact, we were the very first site to post about it!
How it works: Checkout 51 is a cash-back rebate app. You must purchase the items on the list (updated every week), take a photo of your receipt and submit it, then earn cashback!
This is one of my favorite apps because Checkout 51 always updates with a ton of offers each week, and many of those offers are for things I would be purchasing anyway. So why not save some money on them?

Flipp
Since so many stores allow digital price matching now (meaning, you no longer have to bring in a paper flyer to price match), the Flipp app saves me a ton of money and time!
How it works: When you download the app, you can scroll through the current flyers available. Select the one you want, then flip through the pages on your phone and show your cashier the item to be price matched. Easy peasy!
Flipp has a ton of Canadian flyers available on their app, so you can price match pretty much any store you can think of!

Snap! by Groupon
This is another one of my favourite cash-back rebate apps. It used to be called SnapSaves, but it was so awesome that Groupon decided to buy them and now they are called Snap! by Groupon. Not as easy to say, but still offering the same great discounts.
How it works: Each week you will find an updated list of offers (as well as a few new offers throughout the week). When you purchase these items, take a picture of your receipt and submit it, and then you will receive your cashback. It's that easy!
Snap! by Groupon has a ton of different items listed each week, including things like fresh fruit & vegetables, as well as milk, meat, and other items that you will rarely find coupons for!

Changio
This is one of my new favorite apps. I recently discovered Changio a few months ago and I have since been using it on a regular basis, because I save so much with it.
How it works: Unlike cash-back rebate apps, this one is more of a rewards card. Think Air Miles and Aeroplan, but better. You earn points when you purchase certain items, shop at certain stores, or even do something as small as entering a store or mall (no purchase necessary).
Once you earn enough points with Changio, you can redeem those points for cash, gift cards, or you can donate to your favorite charity. It's awesome!