Mystery Shopping in Canada: A Legit Side Hustle With a Caution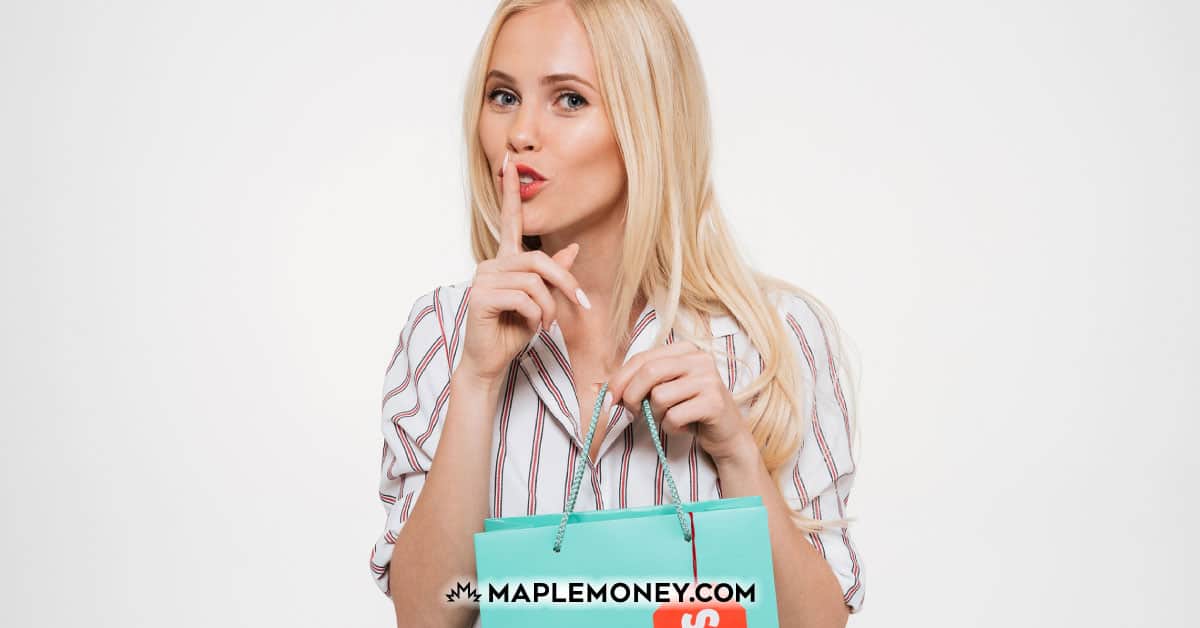 My first experience with mystery shopping happened back in high school, when I worked at the local Petrol Canada station. As a store clerk, I would get mystery shopped regularly. If I passed, I would receive a small bonus on my paycheque. For a 16-year old kid, that's a big deal, and so I took it pretty seriously. I also found the whole mystery shopping idea pretty intriguing.
Mystery shopping remains an important way for companies to receive feedback on their products and services, and it's a great way to make some extra money on the side. Unfortunately, the industry has been clouded by countless scammers, posing as legitimate mystery shopping agencies. If you want to know more about starting a mystery shopping side hustle while steering clear of the bad guys, keep reading.
What Is Mystery Shopping?
Mystery shoppers are paid to provide unbiased feedback about a company's customer service levels. The feedback is then collected and used by the company to improve their business. Of course, employees are not advised that they are being observed and graded, hence the name "mystery shopper".
There can be a misconception that mystery shopping is easy, but most companies are looking for quality feedback, which can involve a lot of detail. Depending on the type of business you're shopping for, the work can be quite involved.
Most mystery shoppers are hired through agencies whose business it is to find eligible recruits. Several of these companies exist in Canada. Let's take a closer look at some of the top mystery shopping companies out there today.
Top Mystery Shopping Companies in Canada
Most mystery shoppers are hired through agencies whose business it is to find eligible recruits. Several of these companies exist in Canada. Below is a list of top Canadian mystery shopping companies, listed in alphabetical order:
A Closer Look – employs traditional mystery shops as well as new techniques such as SMS surveys to gauge customer satisfaction. They specialize in various industries, including restaurants, hotels, retail stores, and even self-storage facilities.
Market Force – According to the company website, Market Force manages as many 300,000 mystery shoppers who deliver more than 100,000 shops on a monthly basis. They also employ focus groups and offer social media monitoring services.
Mystery Shopping Canada – Starting out in Western Canada in 1996, the company now includes some of Canada's largest retailers among their client list. You can apply to become a mystery shopper on their website, where they also provide tips on how to avoid mystery shopping scams.
Mystery Shopping Providers Canada – I like the transparency MSPC offers potential mystery shoppers on their application page. They offer $10-$40 per mystery shopping assignment along with free meals, merchandise, and services, depending on the type of shop you are doing. They also do a good job of explaining exactly what duties their mystery shoppers will perform.
Premier Service – This Quebec based mystery shopping agency tailors to the following industries: clothing & apparel, furniture & appliance, convenience & gas, and automotive sales & service.
Sensors Quality Management – The self-proclaimed, "Best Mystery Shopping Company in Toronto" offers a broad range of services to businesses, including standard and loss prevention mystery shops, various audits, as well as competitive price checks.
Shoppers Confidential – The first thing I noticed about the SC website is the number of industries they serve. It's a long list that includes travel and tourism, health fitness and gym centres, craft breweries and wineries, even cannabis businesses.
How to Land a Gig as a Mystery Shopper
If you're interested in a mystery shop side hustle, the best way to start is by applying with multiple agencies that belong to the Mystery Shoppers Providers Association, such as the ones I've listed above. That way, you can trust that the company you're dealing with is a legitimate business. When an agency hires you, do your best to follow their instructions closely, and provide the highest quality of feedback possible.
If mystery shopping seems a bit too involved for you, another way to make money by providing feedback is by signing up to complete surveys from the comfort of your home. Of course, filling out surveys online won't pay as much as a mystery shop, but they don't require as much effort either.
Key Mystery Shopper Skills
High Energy – While mystery shopping can make for a great side hustle, it's not going to make you rich. Many gigs will only pay $10-$15, so if you want to make some decent money, you need to have the energy required to conduct numerous shops on a weekly basis. The more energy you have, the more money you'll make.
Strong Communication Skills – The key to a successful shop lies in your ability to communicate your findings back to the agency effectively. This requires strong oral and written communication skills. The higher the quality of your feedback, the better your chances of getting regular work and better-paying gigs.
Customer Service Experience – As a mystery shopper you are closely evaluating a business's customer service delivery, so it helps to have a good understanding of what goes into providing quality service. Having a service background can help.
Computer Skills – As with most jobs these days, a lot of your work will be done via the computer, so you need to have a working knowledge of computers, including online applications and mobile apps.
How to Avoid Mystery Shopper Scams
While mystery shopping is a perfectly legitimate way to make money, the industry's reputation has taken a hit in recent years due to a huge increase in mystery shopping scams that have duped thousands of Canadians of their hard-earned money.
Typically, the scammer poses as a legitimate business on social media in an attempt to find willing recruits. The hook comes when they send the recruit a cheque, asking them to cash it and return a portion of the cheque proceeds to the mystery shopping "company". The difference is supposedly the recruit's payment.
This is where the mystery shopping recruit becomes a victim of fraud. The cheque, of course, is fraudulent and is returned NSF. If the victim has successfully returned funds to the mystery shopping company, they are the ones who will be held responsible when their bank comes looking for the money.
These scams can be difficult to identify, so you need to use caution. The biggest red flag is receiving a cheque prior to work being done. A legit mystery shopping company operates like any regular business. They don't send payment until after the work is done. And, they'll never ask you to send a portion of the funds back.
If you've received a cheque from a mystery shopper and are unsure if it's on the up and up, I recommend that you take it to your bank and explain the situation. Financial institutions encounter fraudulent cheques on a regular basis, so not only are they able to spot them, but they can advise you on how to handle the situation.
Mystery Shopping in Canada – The Bottom Line
Mystery shopping remains a legitimate way to make extra money in your spare time. As you can see from this article, there is no shortage of companies that cover just about every service industry imaginable. That said, you need to use extreme caution to avoid mystery shopping scams. My advice would be to never respond to an offer from a perceived mystery shopping agency, no matter the source. Instead, seek out a legit mystery shopping company and apply directly through their website. Remember, if something sounds too good to be true, it probably is.