No Frills Canada – Price Match Policy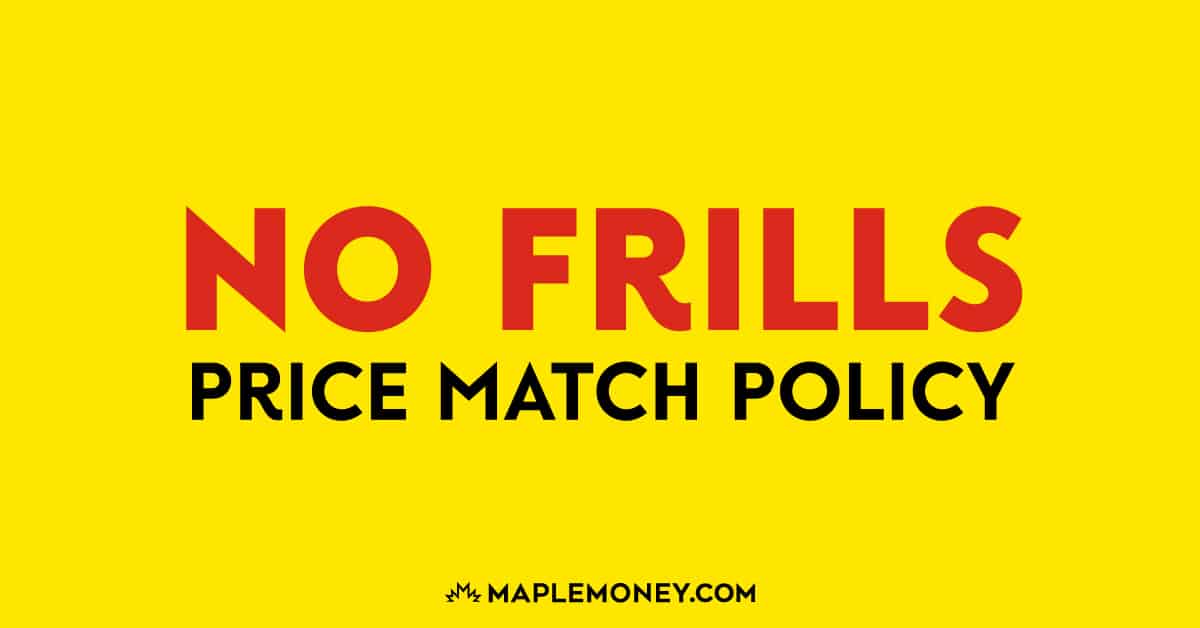 No Frills Canada Price Match Policy.
Here is the price match policy for No Frills:
No Frills Canada Price Match Policy

If a competitor offers a lower price on any item that we carry in our store, simple show us an advertisement or receipt and we will sell you that item at the same price.

We will match the competitor's price only during the effective date of the competitor's advertisement or within 7 days of the date of the receipt.

Item must be identical (defined as same brand, size and attributes) and for produce, meat and bakery items, we reserve the right to determine a comparable item.
'Our major competitors' and 'geographical trade areas' are determined solely by us and are based on a number of factors which can change from time to time.
Excludes multi-buys (eg. 2 for $4), 'spend x, get x', free, and discounts obtained through loyalty programs.