PC Financial Online Banking: Why I Chose President's Choice Financial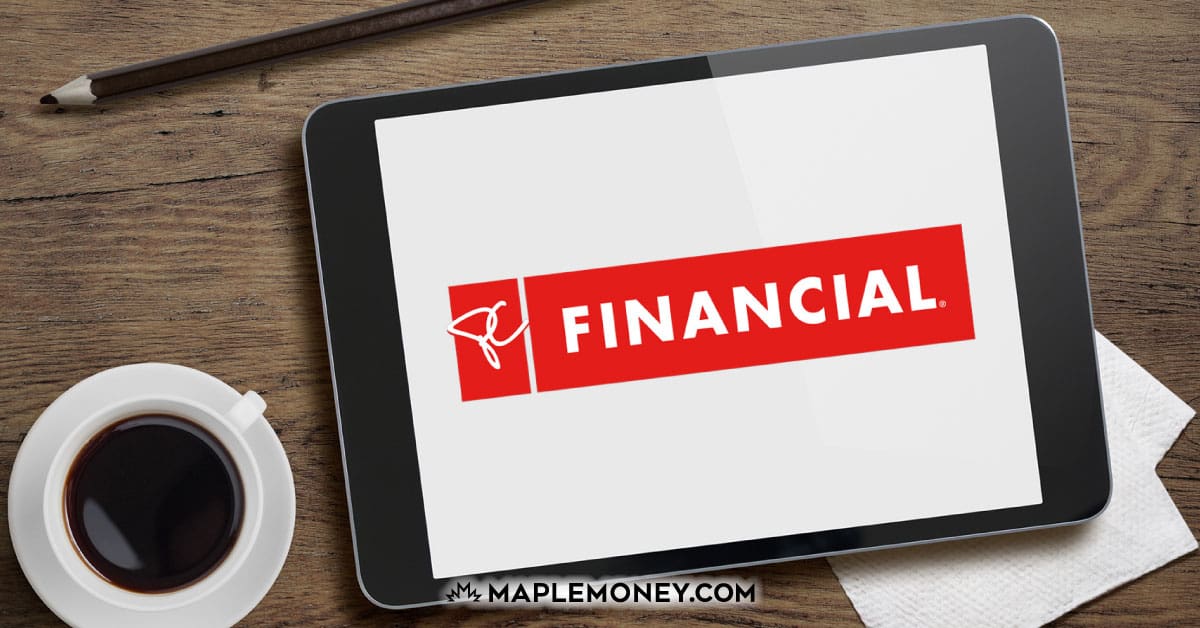 Choosing a bank is one of the most important decisions you can make for your finances. Personally, I use PC Financial online banking for the no-fee account, but there are plenty of other banking options available with PC Financial online as well. When choosing a bank, make sure that you consider your lifestyle and your banking needs, as well as consider what you hope to accomplish with your account. Your bank needs to fit your lifestyle and your individual circumstances.
Online banking has become popular because it's possible to get the convenience of 24/7 banking, as well as save money on fees and receive competitive yields on deposit products. PC Financial online banking is no different: You receive a wide variety of products and services, and it comes at a low cost to you. It's one of the reasons I use President's Choice Financial online banking.
PC Financial Online Banking Products
My main reason for turning to President's Choice Financial online banking is that, similar to Tangerine Bank, I like the convenience and low cost. I like using the no-fee daily banking account. It saves me money each day since I don't have to worry about fees. I can easily monitor my money online, and engage in a variety of the transactions that are most important to my daily finances. My biggest complaint for the past couple years was that they didn't have the ability to deposit a cheque by submitting an image of it with my phone. Thankfully they recently added that ability and it works great!
There are other products available from PC Financial online, though, and I am considering them. Here are some of the other options (beyond a daily banking account) you have when you choose PC Financial online banking:
Mortgage: PC Financial online offers a number of mortgage options for you. Competitive rates, and low costs, are hallmarks of these mortgages. On top of that, I like that PC Financial provides a number of tools and educational information to help you determine which mortgage is right for your financial situation. Next time I get a mortgage, I might consider using PC Financial because of the relationship I already have with the bank.
Savings: You can find a full menu of savings products. The Interest Plus savings account features an anniversary bonus on top of its competitive yield. You do need to maintain a minimum balance, though, in order to get the best deals. This means that this offering from PC Financial online might not be the best for everyone. If you don't want to worry about a minimum balance, the Interest First account offers a competitive yield as well, but you won't get the anniversary bonus.
GIC: PC Financial online banking provides you with access to a GIC that provides you with risk-free returns. GICs are a great part of an income strategy for some investors. If you aren't sure about whether or not it would work for you, speak with a financial professional to see whether or not GICs will work for you. And President's Choice Financial online banking isn't a bad choice if you decide to go though the GIC route.
RRSP: Keep your retirement savings on track with one of the RRSPs offered by PC Financial. You can receive tax-advantaged growth for your future. It's always a good idea to prepare for the future, and PC Financial online can help you there.
TFSA: There are plenty of other investment options as well. These investments are tax-free, meaning you won't pay taxes on your interest earnings. A little tax planning can go a long way.
Loans: There are a number of loan options available from PC Financial. If you are looking for competitive rates, the low-cost borrowing account and the secured borrowing account can provide you with lines of credit that are accessible as needed. You can also get an all-purpose personal loan.
Credit card: PC Financial also offers its own credit card. The President's Choice Financial Mastercard helps you earn PC Optimum points faster, and comes with reasonable terms.
PC Financial offers a great example of how online banking can provide you with everything that you need to keep your finances on track. You can use the online banking to see how your accounts are doing anytime, and from anywhere with Internet access.
PC Financial online banking provides you with convenience, as well as access to a variety of first-rate financial products. I have enjoyed using the no-fee bank account, and I am considering trying other products offered by PC Financial.
Have you used PC Financial? What do you think? Another option to consider is Tangerine. While very similar, they currently have up to a great chequing account and a their savings account has a $50 bonus, plus 2.4% interest rate for 6 months.