Picture Frame Craft – DIY Write-On Frames
Picture Frame Craft Idea
Did you know you can write on the glass part of a picture frame with a dry-erase marker? And if you did, why didn't you tell me? All these years, I could have been dry erasing!
I am excited to share today's DIY project because it is simple, involves inexpensive items, and has many applications.
Supplies Needed
Picture frame
Patterned paper or photos
Dry-erase marker/crayons
Velcro (optional) to attach the marker to the frame
The only item I had to purchase was a dry erase marker. Black markers definitely work best.
Here are a few picture frame ideas:
1. Encouragement Frame
Turn a regular picture frame into a spot to write quick love notes for your significant other. Ours was from a True Relationship seminar that my husband and I attended.
They ran out of the actual frames, but the speaker kindly gave me the printed background to frame myself. Keep a dry erase marker close by and write notes on a regular basis.
You could also make a simple version (like this) for your bedside table. Use a small frame, and lined paper.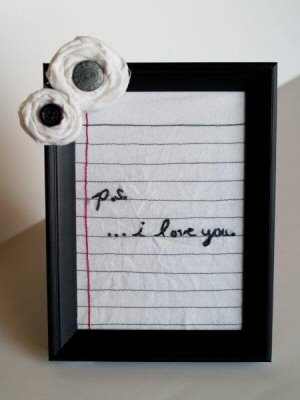 2. Breakfast-in-Bed Tray
My husband gave me this tray for Christmas but I wasn't sure which photos I wanted to put into it. Eventually, I decided to adapt this idea:
I found scrapbooking paper that coordinated with our bedroom colours. I put the coordinating paper in 3 squares, and added white textured paper in the 4th square.
This way we can make each other breakfast in bed (or at least coffee) and write a note on the blank square.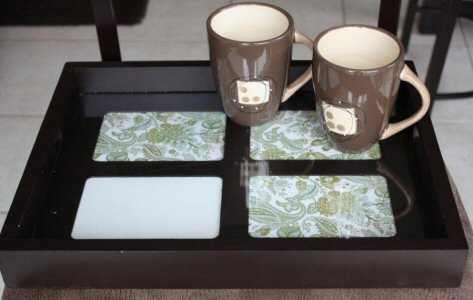 3. "I See in You" Pictures
Add new life to photos of your children. Take a framed picture of them that has a mat around the edges. Write, "I See in You" plus one attribute you have notice they exhibit.
For example, I See in You: kindness, generosity, genuine joy, courage, peacemaking.
By using a dry-erase marker, you can readily change the message. The kids could also write messages to each other.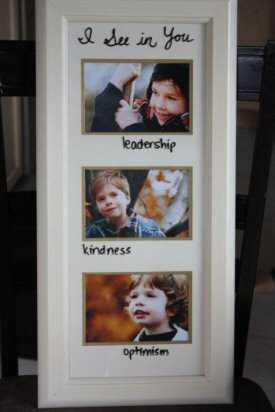 4. My Wish For You
This is similar to number 3, but the message has a different focus.
For example, "My Wish For You" is to make a new friend, to be healthy soon, to shine at your soccer game.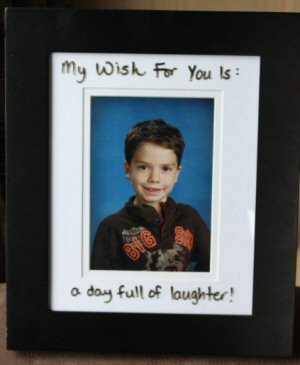 5. A Pattern For All Seasons
Choose patterned paper that suits the current season. Hang it in a prominent place. Take turns writing inspirational quotes on it. I am going to launch ours with a quote from my favourite deep thinker, Winnie The Pooh:
"We'll be Friends Forever, won't we, Pooh?' asked Piglet. Even longer,' Pooh answered."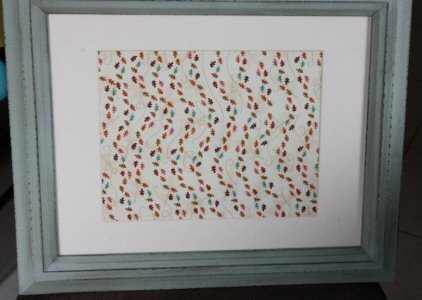 6. Bring a Smile
Choose a silly picture and take turns writing captions.
You could also draw a pair of glasses in the middle of a mirror. Works well, but not easy to take a picture of!
7. Other Ideas
For teachers: Frame patterned paper and make an "I Appreciate…" frame your child can fill in.
For birthdays: Frame a picture of the birthday recipient and write an inspiring quote to start their next year well.
For Christmas: Frame Christmas paper and write down special Christmas memories or traditions. You could make a new one each year and display them all on a mantel.
Dollar stores have many options for frames and mats or you can usually find a Michael's 40% off coupon to purchase from their extensive collection. You probably already have frames on-hand that could be repurposed. And of course, don't forget about yard sales and thrift stores.
Tip: Glue a large pom pom to the end of the dry-erase marker to be an eraser.
There are so many applications of this project. Really, the sky is the limit. What idea are you going to try first?