Planswell Review: Free Financial Planning for Canadians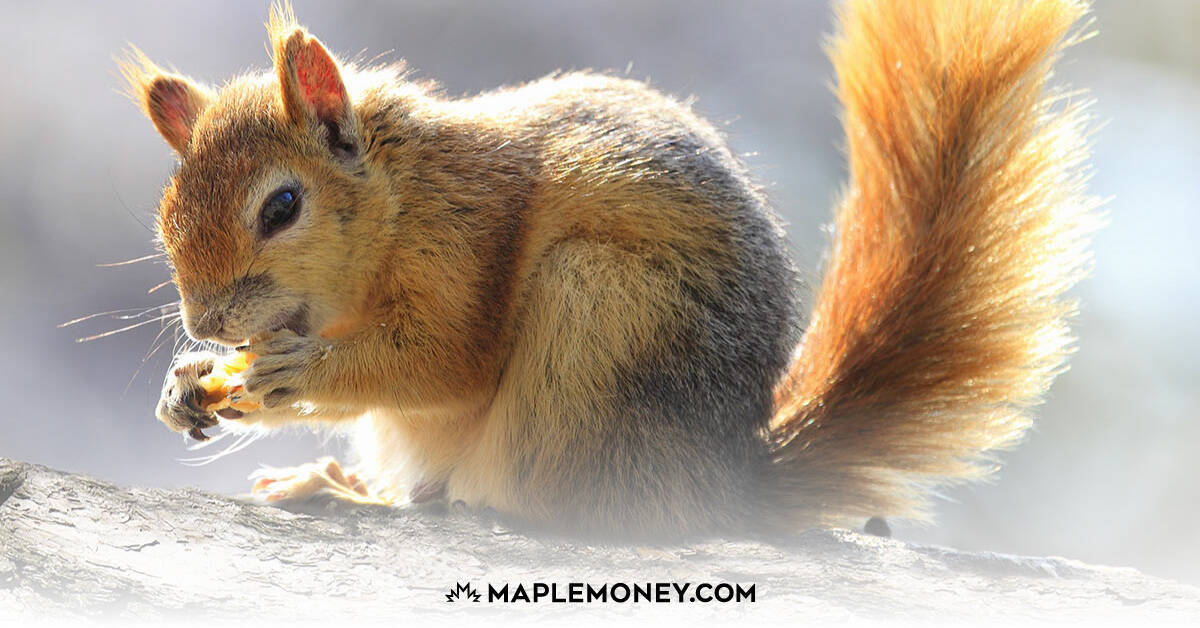 These are exciting times to be a Canadian investor. In just a few years, advances in FinTech and AI have given Canadians at all income levels access to an array of financial products and services that are both convenient and affordable. It's no wonder that traffic walking into the big banks is slowing to a crawl. On the investment front, robo-advisors have been at the leading edge of much of this change, and brands such as Wealthsimple and Nest Wealth are becoming household names.
Planswell is another one of those companies that have entered the robo-advisor space, offering low-cost investment portfolios that can be purchased and managed completely online. But Planswell isn't all that comfortable with the robo-advisor label, and for good reason. To understand what drives Planswell, look no further than the name. The company was founded in 2016, on the principle that financial planning should be available to everyone, at a very low cost. In other words, Planswell eschews the model used by traditional financial planners, where advice often comes with high fees and a healthy dose of bias.
Their focus on the planning aspect of personal finances is what sets Planswell apart from other robo-advisor firms. Intrigued by their value proposition, I checked out their financial planning services myself and decided to give you the lowdown by writing a full Planswell review.
Getting Started With Planswell
It should come as no surprise that opening a Planswell account begins with creating your free financial plan, which takes no more than a few minutes to complete. Here are the steps to getting started with Planswell.
Begin by completing a Planswell financial planning questionnaire. They'll ask you about 40 questions, but their state of the art software app makes the entire experience a breeze.
Once you complete the questionnaire, you will be provided with a financial plan that will address your various goals. If you've shared details of any debts ie. credit card balances, loans etc. Planswell will have recommendations on how to get rid of any high-interest debt.
With your financial plan in place, you will continue through to open an account, create an investment portfolio, and begin the process of transferring funds into your account.
Planswell Fees
With Planswell, you'll receive free investment management up to $5000 for 1 year. Over $5,000, or after 1 year, the fee schedule is as follows:
$0 – $99,999: .50% annual fee
$100,000 or over: .40% annual fee
In other words, if you invested $100,000 with Planswell, you would pay $400 annually. The only other fees incurred would be the management expense ratios (MERs) on the ETF portfolios your funds are invested in, but that would be a fraction of a percent, often less than .20%. When you compare this with paying over 2.0% MERs on many actively traded mutual funds, you begin to understand why investing with robo-advisor firms like Planswell is so attractive.
I should note, Planswell won't charge you for withdrawals. They'll even reimburse you for the transfer fees incurred when you move money from your other financial institution to Planswell, within reason.
The Planswell Financial Plan: A One-Stop Solution
At Planswell, everything revolves around the financial plan. But the plan itself goes way beyond just dealing with your investment goals. In fact, there are three streams that comprise a Planswell financial plan; Investing, insurance, and borrowing. Once Planswell has gathered information on each element, they incorporate all of the data into a detailed plan that addresses your various financial goals. Let's take a closer look:
Investment Management (robo-advising)
When you've completed the Planswell questionnaire, they'll take you on a more in-depth journey, to find out what type of investor you are. What you'll end up with is an investment portfolio recommendation that matches your investor profile. Make no mistake, this is a classic robo-advisor set up. Funds are invested in Planswell Portfolios, which are managed by Higgins Investment Group Inc., an investment management firm. The portfolios are made up of low-cost ETFs and is very similar to offerings by other robo-advisors such as Wealthsimple and Nest Wealth.
Planswell Insurance
Most Canadians are underinsured. It's a fact. But, when you complete a Planswell financial plan, they'll come up with an insurance plan that's tailored to your investment style, and your financial situation. They'll explain how your insurance coverage will affect your cash flow today, and in the future. Once your plan has been finalized, you can choose to either be referred to an insurance representative through Planswell, or you're free to use your own provider. Planswell offers three types of insurance: Term-Life, Disability, and Critical Illness. All of these play an important role in your financial plan.
Planswell Mortgages
When you fill out the Planswell questionnaire, you'll be asked for information about your mortgage, and any other debt you're carrying. Planswell takes the information collected here and will find ways that you can pay down high-interest debt more quickly. They'll also help you shop for a mortgage that's right for you, acting as a mortgage broker by letting you know the best rates and terms that are currently available. In other words, they do the shopping for you. The nice thing is that you won't be charged a commission fee for their mortgage broker service.
Planswell: A Personal Touch
One of the misconceptions of a robo-advisor, or any online bank for that matter, is that they lack the personal touch. After all, many people still appreciate being able to talk to a human being when they need help with their finances. With Planswell, that hands-on support is never far away. In fact, it didn't take long for me to experience it first hand.
Within 24 hours of filling out the Planswell questionnaire, I got a phone call from one of their client success team members. It was a complete surprise, but the representative was instantly friendly and accommodating. There was no high-pressure sales pitch, just an invitation to respond to any questions that I might have, and an inquiry as to what brought me to their website. While I prefer to manage my investments on my own, it made me realize that online investing doesn't need to be void of human interaction.
Planswell Account Types
You can open the following types of investment accounts with Planswell, and transfer funds over from accounts held at other financial institutions:
Non-registered
TFSA
RRSP
Spousal RRSP
RESP
LIRA
RRIF
As I mentioned earlier, if you are transferring investments you hold elsewhere, be sure to talk to a member of the Planswell team too find out what transfer fees they may be willing to absorb.
Updating Your Financial Plan
Planswell recommends updating your financial plan at least once every six months, although you could revisit it more often if there were major changes to your financial situation. Updating your plan is easy, as Planswell makes it available on your account dashboard.
Is Planswell Right for Me?
If you ask me, Planswell has a very unique value proposition. They combine the low-cost convenience of a robo-advisor with in-depth financial planning services that all too often feel out of reach to many Canadians. And they make all of it incredibly affordable. With a financial plan from Planswell, you can feel confident that you will meet your investment goals, and address your insurance and borrowing needs.
Like most financial products and services, however, Planswell won't be for everyone. If all you're looking for is a convenient way to manage your investments online, you may feel weighed down by all of the beefed-up planning capability. But that's the beauty of the world we live in today. There's something out there for everyone. And for many people, Planswell might be what they're looking for.