Qtrade Review: Everything You Need to Know About QTrade Direct Investing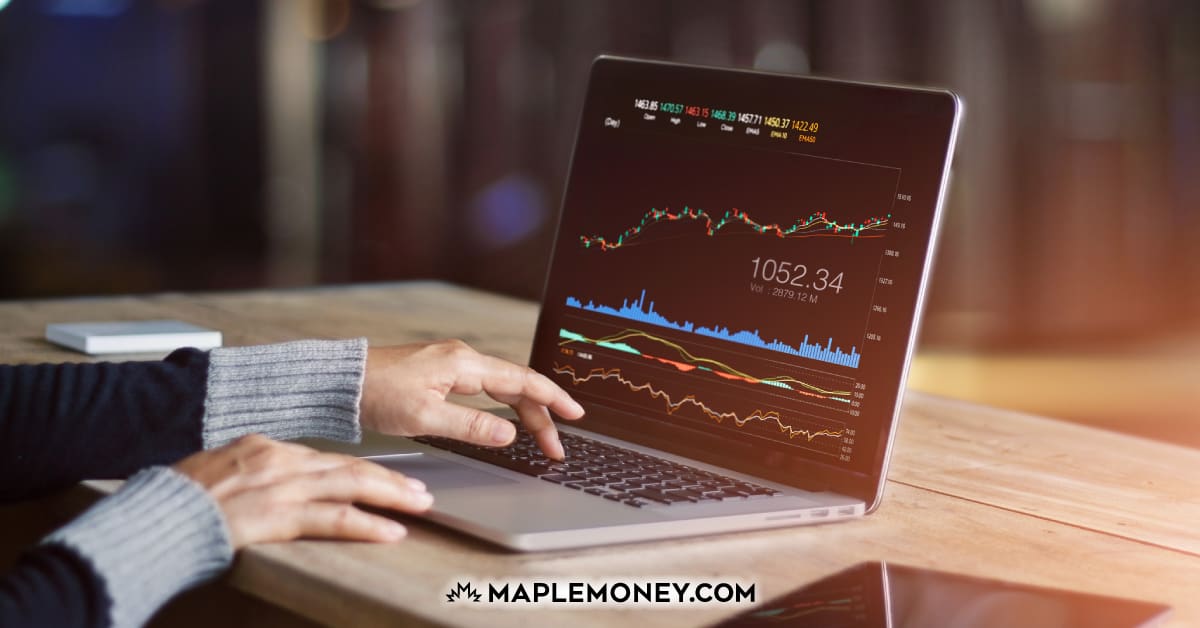 If you are shopping for an online discount brokerage, there is no shortage of options to choose from. One of the most popular is QTrade Direct Investing.
There are several reasons to place QTrade Direct Investing on your online brokerage shortlist. It's well-known for its customer service and has been recognized many times over as a top Canadian broker. Not only that, but Qtrade's fees are competitive and lower than the big bank brokerages.
But how does QTrade compare to the lowest fee brokers, like Questrade and Wealthsimple Trade? In this QTrade review, I'll cover everything you need to know about QTrade, from key features to pricing to pros and cons, and more.
About QTrade Direct Investing
QTrade is the operating name of Credential QTrade Securities Inc., a Vancouver-based brokerage firm. The company is part of Aviso Wealth, one of Canada's largest wealth management firms. More than 300 Canadian Credit Unions use QTrade to provide investment services to their clients.
Types of QTrade Accounts
You can open the following account types with QTrade Direct Investing: Cash (non-registered) and margin; TFSA, RSP (RRSP), LIRA/LRSP, RESP, RIF(RRIF), and LIF.
QTrade Cash/Margin Accounts
QTrade's Cash account is a non-registered (taxable) investment account where you can trade stocks, bonds, mutual funds, exchange-traded funds (ETFs), GICs, and more. Cash accounts can be opened in the following registrations: Individual, joint, Trust, Estates, Society, Religious Organization, Investment Club, and Company (Business).
A QTrade Margin account is also taxable, but it allows you to borrow money from QTrade to invest, using your existing investments as security. However, margin accounts are not suitable for beginners due to the increased risk of borrowing money to invest.
QTrade Registered Accounts
No matter what kind of tax-sheltered investment account you need, QTrade has it. You can open a TFSA, RRSP, RIF, RESP, LIF, etc. For the QTrade RRSP account, you won't pay a registration fee if you maintain a balance of $25,000 or greater or invest regularly. If you wish to transfer your pension from a previous employer, you can do so with a QTrade LIRA/LRSP account.
How to Open a QTrade Account
Key Features
No account minimum required
Offers stock, option, ETF, bond, and GIC trading
Buy and sell 105 exchange-traded funds commission-free
Customer service team available via live chat, secure site messaging, email, or phone
Mobile trading is available via iOS and Android apps.
Link your bank account and transfer money back and forth
Canadian Investor Protection Fund (CIPF) protection is available within specified limits
Available to Canadian residents only
Qtrade Pricing
QTrade pricing is very competitive compared to other discount brokerages, especially the big bank brokers. In addition to offering more than 100 free ETFs, QTrade doesn't charge account fees for Canadian Dollar registered accounts (RSP, RIF, TFSA).
Trading Fees
Equities: $8.75
Options: $8.75 + $1.25 per contract
Select ETFs: Free
Other ETFs: $8.75
Mutual Funds: $8.75
Fixed Income/Exchange Traded Debentures: $1 per $1000 Face Value
Active Trader Pricing
If you qualify as an active trader with QTrade (150+ trades per quarter or $500,000 in assets per Client ID), you benefit from the following Investor Plus pricing:
Equities: $6.95
Options: $6.95 + $1.25 per contract
Select ETFs: Free
Other ETFs: $6.95
Mutual Funds: $6.95
Fixed Income/Exchange Traded Debentures: $1 per $1000 Face Value
Free ETFs
As mentioned, QTrade offers more than 100 free Canadian and US Listed ETFs from leading investment firms, including Blackrock (iShares), Vanguard, and Horizons. Here is a sample:
iShares S&P/TSX Capped Information Technology Index ETF (XIT)
iShares Core Balanced ETF Portfolio (XBAL)
iShares Core Growth ETF Portfolio (XGRO)
iShares Core Equity ETF Portfolio (XEQT)
Horizons S&P 500 Index ETF (HXS)
Horizons S&P/TSX 60 Index ETF (HXT)
Horizons Active Global Dividend ETF (HAZ)
Vanguard Global ex-U.S. Aggregate Bond Index ETF (CAD-hedged)
Vanguard Energy ETF (VDE) – US listed
Vanguard Industrials ETF (VIS) – US listed
Vanguard Energy ETF (VDE) – US Listed
Here is a full list of commission-free ETFs.
Other Fees
QTrade provides the following services to customers at no charge: eStatements and eConfirmations, Electronic Funds Transfer, Dividend Reinvestment Plans (DRIPs), LIF, RIF, and LRIF scheduled payments, and customer support.
Beyond that, here are some other fees you can expect with QTrade. For a full list of fees, check out their fee schedule:
Account Administration Fee: $25/quarter, free if you maintain a balance of $25,000, make a minimum number of commissionable trades, establish an EFT contribution of at least $100 per month, or qualify for the Young Investor offer.
US Dollar Registered Accounts (RSPs, RIFs, TFSAs): $15 USD per quarter/account.
LIF/RIF/LRIF Additional Payments: $50 for every unscheduled payment.
Partial De-registration: $50
Full De-registration: $125
QTrade Trading Platform
QTrade Direct Investing offers a fully-functioning trading platform with advanced market and research tools. QTrade lets you start trading sooner with digital account opening and e-signatures. Their self-serve online portal lets you manage your account details, including accessing your statements and enrolling in a dividend reinvestment plan (DRIP). And you can manage all of your investments from one account dashboard.
Here are some other features you can expect to see when you open an account with QTrade:
Free Planning Tools help you project your net worth and plan for your retirement or your children's education.
QTrade's screening tools allow you to sort through thousands of stocks, mutual funds, and ETFs to help create a portfolio that matches your investment objectives.
QTrade provides you with technical research so you can search and filter potential investments using bullish and bearish technical indicators.
Evaluate stocks by viewing analysts' recommendations based on reviews of Canadian and US investments.
QTrade's fundamental analysis provides you with companies key performance metrics. You can also obtain real-time quotes and track market activity throughout the day.
QTrade lets you create watchlists and alerts so you can be notified when market events or stock price changes occur.
QTrade Mobile Trading
QTrade offers a slick mobile app for investors who prefer to trade on the go. The app is available on iOS and Android devices and has many essential features. In addition to placing trades, you can get real-time quotes on your mobile device, manage your watchlist, and transfer money between QTrade and your bank accounts.
QTrade Advantages
There's a lot to like about QTrade, over and above the free ETFs. Here's my list of QTrade advantages:
Over 100 Free ETFs
You can purchase more than 100 commission-free ETFs through Questrade, which is more than enough to craft a well-diversified portfolio. The list includes some of the biggest ETFs traded on the TSX and a healthy selection of US-listed ETFs from names like Blackrock iShares, and Vanguard. You won't find free ETFs from the big bank brokerages – most of them will charge you close to $10 per trade. Only Questrade and Wealthsimple Trade offer unlimited commission-free ETFs, but more on them later.
Competitive Pricing for Young Investors
If you are between 18 and 30, you can qualify for the QTrade Young Investor Program. All you need to do is set up a recurring deposit of $50 or more monthly from your bank account into your QTrade account, and you'll receive $1 off stock trades ($7.75), no minimum balance requirement, and no quarterly fee ($25).
Excellent Customer Service
Qtrade has been ranked Canada's #1 online brokerage 25 times over the last 17 years by the Globe & Mail, Surviscor, The Motley Fool, and MoneySense. A big part of that rating is due to QTrades responsive customer service. If you need help from QTrade, there are no fewer than four ways to get it:
Questrade is well-known for its responsive customer service. There are no fewer ways you can get it: live chat, secure site messaging, email, and phone. You can reach QTrade via email at [email protected] or by telephone at 1.877.787.2330.
Trading Platform
As mentioned, QTrade's trading platform is feature-rich, with intuitive market research tools to help you succeed as an investor. You can leverage free planning and screening tools, QTrade's technical research, analyst recommendations, fundamental analysis, and more.
QTrade Drawbacks
As with any discount brokerage, no single platform is perfect. While I think QTrade is an excellent choice for most investors, here are a couple of drawbacks to consider:
Some Competitors Have Lower Fees
Let me start by saying that not ALL competitors have lower fees than QTrade. QTrades free ETFs and $8.75 standard pricing for stock trades place it ahead of all of the big bank brokerages, like TD Direct Investing or RBC Direct Investing. However, competitors like Questrade and Wealthsimple Trade have a pricing advantage by offering more free trades.
Annoying Quarterly Fees
QTrade isn't the only brokerage charging these annoying quarterly administration fees on low-balance accounts, and it's easy to see why. It's so easy to get around the quarterly fee that it would be nice to see QTrade ditch it altogether.
QTrade vs. Questrade
You may wonder how QTrade compares to other top Canadian discount brokers like Questrade. Like QTrade, Questrade offers commission-free ETFs, but you're limited to around 100. With Questrade, all ETF purchases are free. This is an advantage if you are a dedicated ETF investor, but QTrade certainly has enough selection to build a passive index portfolio with ETFs. Questrade's standard stock trading fee is lower than QTrades, at $4.95 versus $8.75.
QTrade has the edge over Questrade in customer service and its trading platform. QTrade's desktop and mobile user experience are superior to Questrade, and they have a reputation for more responsive service. Both of which are important measures.
Questrade may be the way to go if you are highly fee-conscious, but if you prefer a balance between competitive fees, great customer service, and an excellent trading platform (which includes top-notch markets and research tools, then QTrade is your best bet. For more information on Questrade, check out our full review.
QTrade vs. Wealthsimple Trade
Wealthsimple Trade is another popular, low-cost brokerage. You won't pay any trading fees when you buy or sell stocks and ETFs with Wealthsimple Trade. The mobile-only trading platform is well-suited to beginners, but with no desktop platform, and limited research tools, it lags QTrade in overall performance. Unless you're an active trader looking to avoid trading fees at all costs, I recommend QTrade over Wealthsimple for most investors.
QTrade Pros and Cons
Pros
100+ commission-free ETFs
Simple account opening process
Responsive customer service
Slick mobile apps
Excellent investment research tools.
Cons
$25 quarterly account fee
The standard trading fee is higher than some competitors
QTrade FAQs
Is QTrade Safe?
Yes, QTrade is perfectly safe. The company is IIROC-regulated (Investment Industry Regulatory Organization of Canada) and a member of (CIPF) the Canadian Investor Protection Fund. QTrade uses the highest levels of encryption for its desktop and mobile applications, similar technology your bank uses to secure your online accounts.
How do I qualify for the Young Investor Program?
If you are under 30 years of age, you will receive a $7.75 flat rate commission, no minimum account balance, and no quarterly fee, providing you set up a recurring deposit of $50 or more into your QTrade account each month.
Where Is QTrade available?
QTrade is available in all Canadian provinces, and its services are available in English and French.
Can I trade outside of regular market hours?
QTrade allows investors to trade outside regular market hours, but only for US markets. Canadian markets don't support after-hours trading. After-hours trades cannot be placed online; instead, you must contact a QTrade Investment Representative at 1(877)787 2330.
QTrade Review: Final Thoughts
There you have it, my review of QTrade. I view QTrade as one of the best online brokers in Canada. QTrade manages to provide excellent customer service, a robust desktop and mobile trading platform which includes top-notch market research tools while remaining competitive when it comes to fees.
So, who is QTrade best suited for? If fees are your only consideration or you happen to be an active ETF investor, then Questrade might be your best bet. But if you are a young investor, value good customer experience, or prefer to strike a balance between low fees and an excellent trading platform, then QTrade just might be the way to go.