Refresh Financial Review: Build Credit to Improve Your Financial Situation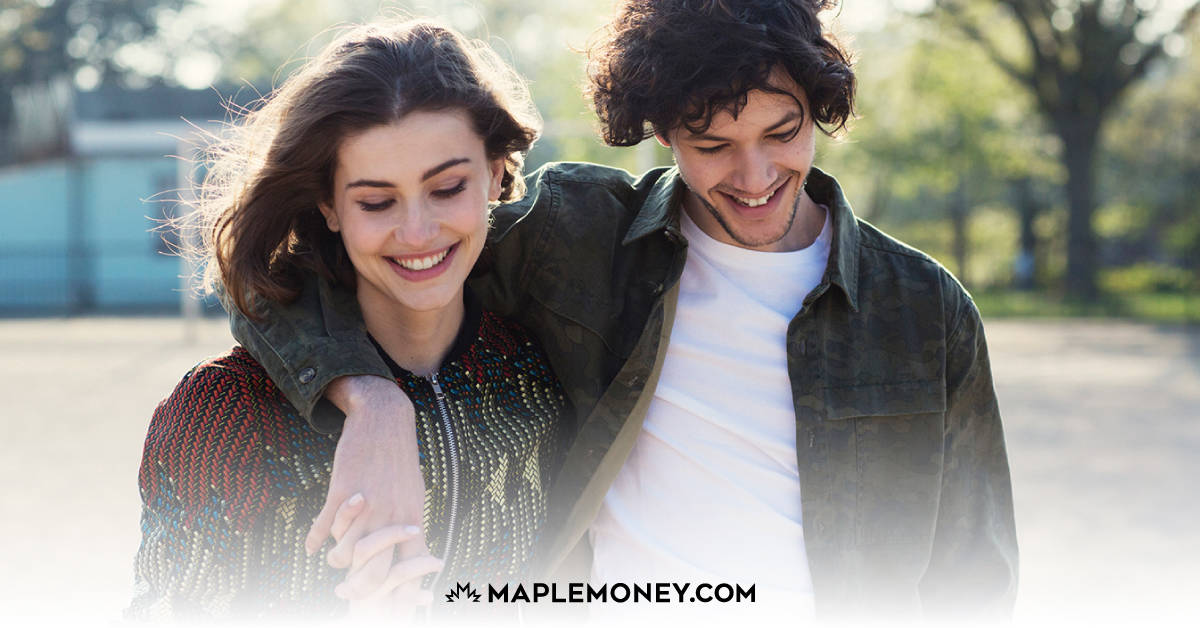 If you're suffering from damaged credit, there are steps you can take to recover. Refresh Financial is a company whose primary goal is to help Canadians take control of their finances. In fact, they even state on their website that "they help people from any background build a better financial reputation, especially those who might not be treated well elsewhere". Refresh accomplishes this primarily by providing cash secured savings loans and credit cards for customers who struggle with poor credit. In this review, I'll explain how it all works, and what to look out for.
Refresh Financial Products
Refresh Financial offers cash savings loans as well as a secured visa card. They also provide their customers with access to the Refresh f.i.t, a series of financial education resources designed to teach clients about money management. It's a nice touch, a value add to anyone who has struggled with their finances in the past. Now, let's take a more detailed look at Refresh Financial's product lineup.
Refresh Financial Secured Visa
If you're having trouble getting approved for a credit card, either due to having bad credit or no credit at all, you may want to consider the Refresh Financial Secured Visa card. This Visa card works just like any other credit card, with the one difference being that the cardholder provides the cash upfront, to secure the balance. The cash security makes it possible for Refresh to offer the card to people who may not otherwise qualify.
There's a lot to like about the Refresh Visa card. Borrowers can qualify with as little as $200 down. If you have the money upfront, your approval is guaranteed. In addition, at 17.99% APR, the interest rate is a bit lower than a standard credit card. All of this adds up to Refresh Financial treating its customers with respect, rather than gouging them on account of potential hardship.
Card Features:
Guaranteed approval
Purchase interest rate of 17.99%
Annual fee of $48.95 ($12.95/year + $3/month)
Low minimum deposit of $200
Maximum cash-secured limit of $10,000
Cash advance fee $5.00
ATM Fee $5.00
Refresh Credit Builder Loan
With a Refresh Credit Builder loan, you make the payments in full prior to receiving the funds from the loan. This enables a borrower who does not have the cash security upfront to rebuild their credit by having regular installments reported to the credit bureau. The catch is that it takes time, it's not an immediate fix. The interest rates on a Refresh loan are decent, from 5.95% to 7.95%. What you have to be mindful of, however, is the fees. If you read the fine print on the Refresh website, you'll notice that every cash savings loan has a setup fee, ranging between $250-$2000 depending on the size of the loan.
Here's what I like about this idea. Unfortunately, some people are in a situation where their credit is so poor that they cannot get a loan anywhere, not even from a high-interest finance company. They also don't have a cosigner or the cash to put down as security. With a cash savings loan, there is no credit check, no cosigner needed, and no money is required upfront. The regular payments promote good savings habits, with the payoff coming in the form of improved credit, and a full loan advance as soon as all payments have been made.
What you need to watch out for is the setup fees, as they do impact the overall cost of borrowing. When total costs are expressed as a percentage, the borrower can pay upwards of 20% APR, which is similar to a credit card interest rate.
Features:
No credit check
No cosigner required
Promotes regular savings
No deposit required
Interest rate 5.95%-7.95%
APR up to 20%
Set up fees between $250-$2000
Cash Savings Loans – A Caution
There's a lot to like about what Refresh is doing to help Canadians rebuild their credit, and their overall financial health. However, I feel that it's important to caution readers on the potential dangers of cash savings loans, in general.
Cash savings loans work a bit differently than a cash-secured loan, where the borrower simply provides the deposit upfront, in exchange for immediate access to credit. With a cash loan, companies like Refresh set aside loan funds, then arrange for the borrower to make regular installment payments until they have saved up the equivalent loan amount. The funds are then provided to the borrower.
The benefit comes when the loan company reports the installment 'payments' to the credit bureau, in an attempt to help restore creditworthiness. But there can be a downside, as this Global News article points out. That is, the borrower often ends up paying a lot of fees, which can increase their annual borrowing costs (APR) significantly.
Not just an interest rate, the Annual Percentage Rate, or APR, includes any associated yearly costs of taking out the loan, expressed as a percentage. Using Refresh Financial as an example, an average loan interest rate of 5.95%-7.95% may seem quite reasonable, but once you add in the set-up fees, the APR can jump as high as 20%, depending on the loan amount.
It's a steep price to pay to rebuild your credit. Another thing to keep in mind is that there are other factors that contribute to a strong credit score. Ignoring them could negate any positive impact that comes from paying off a cash savings loan.
Who Is Refresh Financial Best Suited For?
If your credit is damaged to the point that you are unable to obtain credit, even from loan companies such as EasyFinancial or Fairstone, then you may want to consider Refresh Financial. To me, the Refresh Financial Visa Card is a no brainer, providing you have the minimum $200 cash security upfront. As for the cash savings loans, I recommend going with a smaller loan amount, if it means a lower set up fee, and having the balance paid off sooner. Either way, Refresh seems genuinely committed to helping Canadians improve their financial health, and that's a good thing.