Refresh Financial Review: Build Credit to Improve Your Financial Situation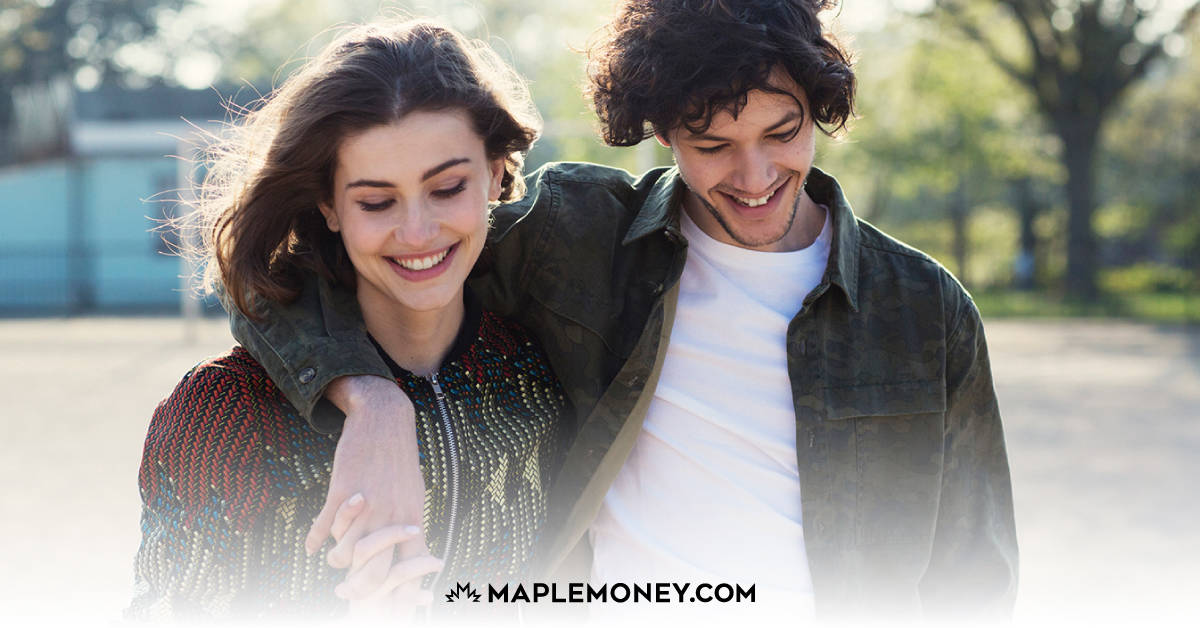 If you're suffering from damaged credit, there are steps you can take to recover. Refresh Financial is a Borrowell-owned company whose primary goal is to help Canadians take control of their finances. They even state on their website that "they help people from any background build a better financial reputation, especially those who might not be treated well elsewhere."
Refresh accomplishes this primarily by providing credit builder loans for customers unable to qualify for credit.
In this Refresh Financial Review, I'll explain how the Refresh credit builder loan works and what steps to take to apply.
Get Started with Refresh Financial Today
Refresh Financial Products
Refresh Financial has one product, a credit-building loan. They used to offer a secured credit card, but it's no longer available (more on that below).
Refresh Financial has a blog aptly titled "The refresher," where you'll find helpful articles on a wide range of topics, including credit tips and tricks, financial news and advice, and money-saving ideas.
Refresh Financial Secured Visa (No Longer Offered)
Refresh Financial once offered a secured credit card option, the Refresh Financial Secured Visa, but it's no longer offered by the company. It's too bad because, as far as secured credit cards go, it was one of the better ones.
With the Refresh secured card, borrowers could qualify with as little as $200 down. Approval was guaranteed as long as you had the security deposit upfront. The card had a maximum credit limit of $10,000 and an annual fee of $48.95. The interest rate of 17.99% was slightly lower than most standard credit card cash purchase rates.
How the Refresh Credit Builder Loan Works
The Refresh Credit Builder Loan account is unlike a regular loan because you won't receive any funds when the loan is advanced.
Instead, the amount you borrow is locked away in a secured account you can't access. Refresh Financial charges interest on the amount you borrow, and you make regular principal and interest payments. This is how Refresh can report your payment history to Canada's two credit bureaus (Equifax and TransUnion).
Your credit score should improve if you make your payments as agreed. That is, assuming you have no derogatory credit reporting to the bureau from other credit issuers.
You can access the available funds as you pay Refresh Financial and build equity against your loan. If you wait until the loan is repaid, you can withdraw the full loan balance for your own use. In this way, Refresh Financial's credit builder loan is helping improve your credit and build better savings habits at the same time.
Get Started with Refresh Financial Today
How To Apply for a Refresh Financial Credit Builder Loan
To qualify for a Refresh Credit Builder Loan, you need to meet the following criteria:
Be a Canadian citizen or permanent resident
Be of the age of majority in the province where you reside
Have an active bank account
Possess a valid government-issued ID
Be able to provide proof of monthly income
To apply for a Credit Builder Loan, take the following steps:
Head to the Refresh Financial website, and select "Get Started"
Provide your personal information
Provide your email address
Select your desired credit builder loan amount and term
Upload required documents, i.e., void cheque, government-issued ID, etc.
How Much Will My Loan Payments Be?
Your bi-weekly or monthly loan payment amount will depend on your borrowing amount and your repayment term, but the lowest payment is $43/month, or $21.37 bi-weekly, based upon the following scenario:
Loan Amount: $1,250
Term: 36 Months
Annual Percentage Rate: 19.99%
Total Payment Amount (over 36 months): $1,667
Loan payment amount: $21.37 bi-weekly or $43 per month.
Can I Cancel My Credit Builder Loan?
According to Refresh Financial, you can cancel your credit builder loan anytime; however, the bank must confirm any pending payments before your loan is cancelled. Pending payments can take up to 8 business days to be confirmed. Once your account cancellation is completed, Refresh Financial will email you a confirmation. You will receive any credit that's owed to you.
Refresh Financial Credit Builder Pros and Cons
Credit builder loans like the ones offered by Refresh Financial are designed for people who cannot obtain unsecured credit. They may have claimed bankruptcy or filed for a consumer proposal and are struggling to rebuild their credit history. They may also lack a cosigner or the cash required to obtain a secured loan or credit card elsewhere.
There's a lot to like about the service that Refresh Financial offers, but it also has its drawbacks. Here's my list of pros and cons:
Pros:
Reports to both Equifax and TransUnion
Helps users save money
No security deposit required
Wide range of loan amounts: $1,250, $2,500, $5,000, $10,000, and $25,000
Get approved without a credit check
Access financial education tools
Cons:
The interest rate of 19.99% is expensive
Watch out for fees, i.e., $25 NSF fee/$20 early withdrawal fee, etc.
If you miss payments, you could further damage your credit
Not available in Saskatchewan, Quebec, or New Brunswick
Get Started with Refresh Financial Today
Credit Builder Loans – A Caution
There's a lot to like about what Refresh is doing to help Canadians rebuild their credit and overall financial health. However, I feel it's important to caution readers on the potential dangers of credit builder loans.
Credit Builder loans work differently than cash-secured loans, where the borrower simply provides the deposit upfront for immediate access to credit.
With a credit builder loan, companies like Refresh set aside loan funds, then arrange for the borrower to make regular installments until they have saved up the equivalent loan amount.
The funds are then provided to the borrower.
The benefit comes when the loan company reports the installment 'payments' to the credit bureau to help restore creditworthiness. But there can be downsides, as this Global News article points out.
That is, the borrower often ends up paying a lot of fees, which can significantly increase their annual borrowing costs (APR).
Not just an interest rate, the Annual Percentage Rate, or APR, includes any associated yearly costs of taking out the loan, expressed as a percentage. Using Refresh Financial as an example, the interest rate of 19.99% is very steep, which doesn't include other potential fees you may face.
It's a steep price to pay to rebuild your credit. Another thing to remember is that other factors contribute to a strong credit score. Ignoring them could negate any positive impact of paying off a credit builder loan.
Get Started with Refresh Financial Today
Who Is Refresh Financial Best Suited For?
If your credit is damaged to the point that you cannot obtain credit, even from loan companies such as EasyFinancial or Fairstone, you may want to consider Refresh Financial. But use caution when selecting a loan amount. Don't commit to a bi-weekly or monthly payment that you can't afford.
The bottom line is that Refresh Financial seems genuinely committed to helping Canadians improve their financial health, which is a good thing.