8 Repurposed Bath Toys You Already Own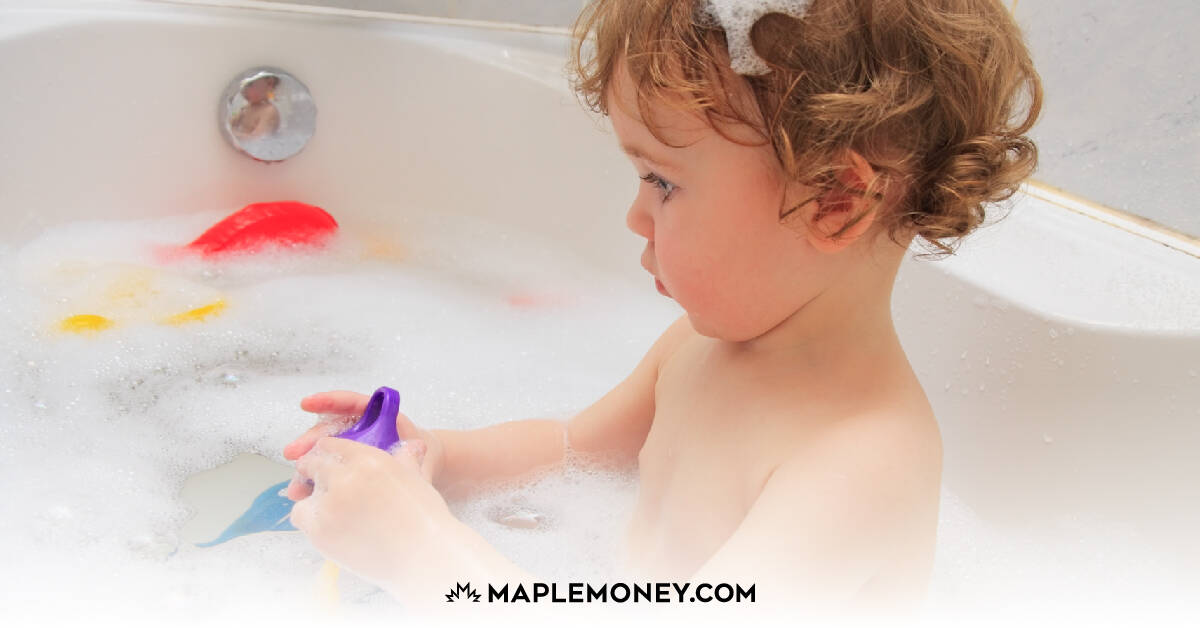 Is your little one resisting bath time or needing variety? Repurpose items you already own rather than rushing to the store to pick up the latest waterproof gadget.
8 Repurposed Bath Toys You Already Own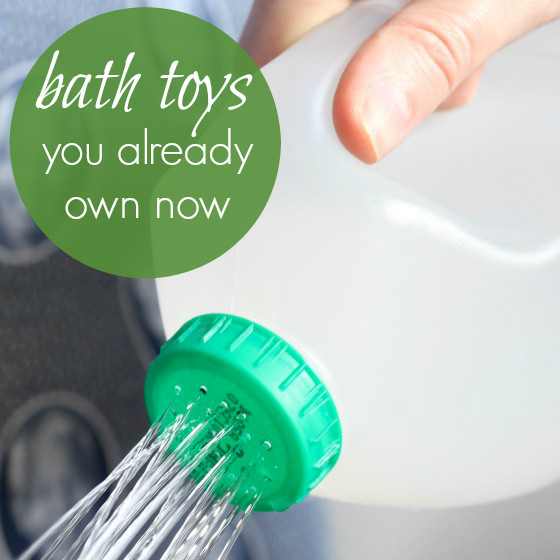 My kids' favourite bath toys are often everyday items with high play value. Here are a few ideas.
Move that Water
Who needs an expensive Nerf gun to spray siblings in the tub? Grab that unused turkey baster and teach your little one to lock and load. This multi-purpose baster can also blow bubbles under water and strengthen little hand muscles.
Use basters to transfer water from one bowl to another. What better place to play that game than in the tub – where spilling is part of the fun.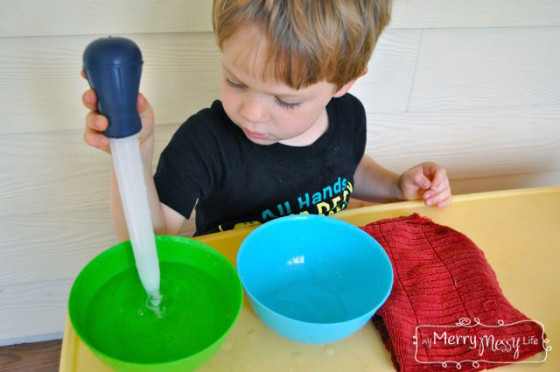 Dry Land Toys with a Twist
Peek in your toy cupboard for items that can be submerged in water. My boys love bringing Playmobil into their bath time. Sailors in boats fight raging waves when the preschooler splashes. Caution: make sure there are no sharp edges that will scratch the tub's finish.
Rainfall
You could buy a kid-friendly watering can for your little one to pour, or just punch a few holes into a recycled container. Better yet, throw in a spare colander from your own kitchen. Pouring and dumping provides the most engaging water play.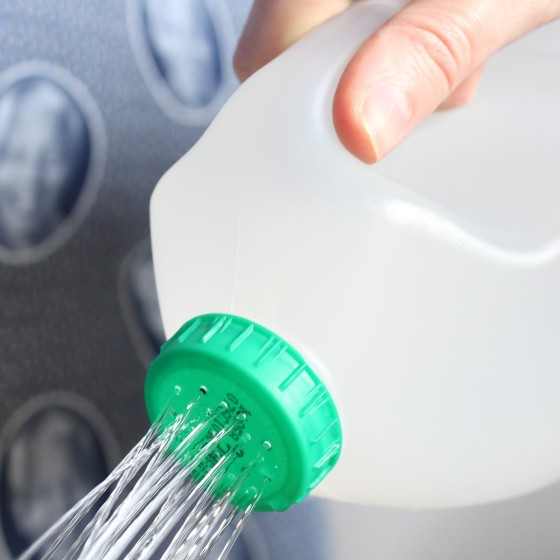 Polka Dot Bath Time
Need another purpose for dollar store foam circles?These stick nicely to the side of the tub when wet. Encourage pattern making and colour sorting to engage your preschooler. You can also buy sheets and cut out your own shapes.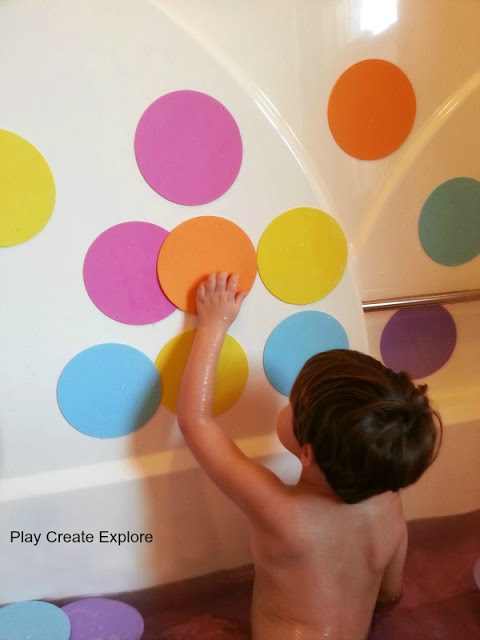 Glow In The Dark
Throw a few glow sticks in a darkened bath and take tub time to a whole new level.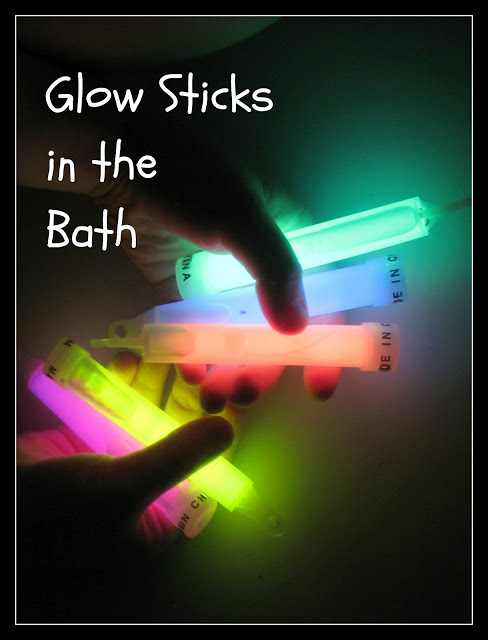 Sponge Balls
Love this idea for DIY sponge balls. Definitely going to try this easy tutorial to make bath tub AND pool toys.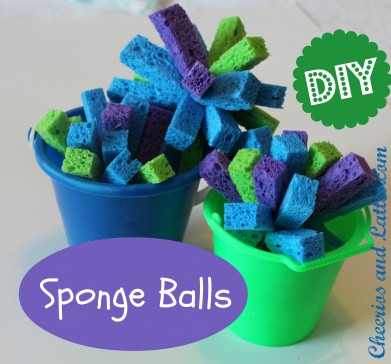 Water-friendly Quiet Blocks
This blogger offers a tutorial on creating quiet blocks with pool noodles. Repurpose last summer's pool noodles and get hours of play value as a bath toy. Your little one can stack them, throw them and string them. Endless possibilities.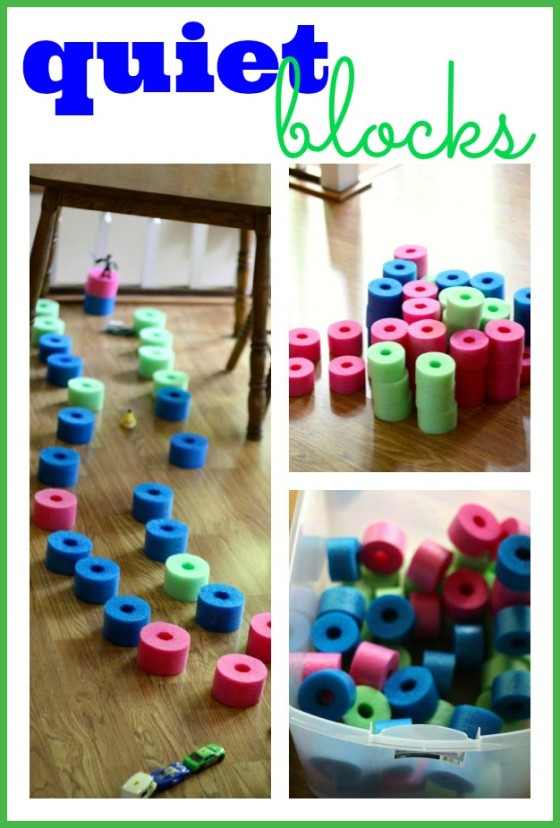 Floating Turtles
These critters are made from pop bottle bottoms and foam craft. Tutorial for older siblings to help make these amphibians.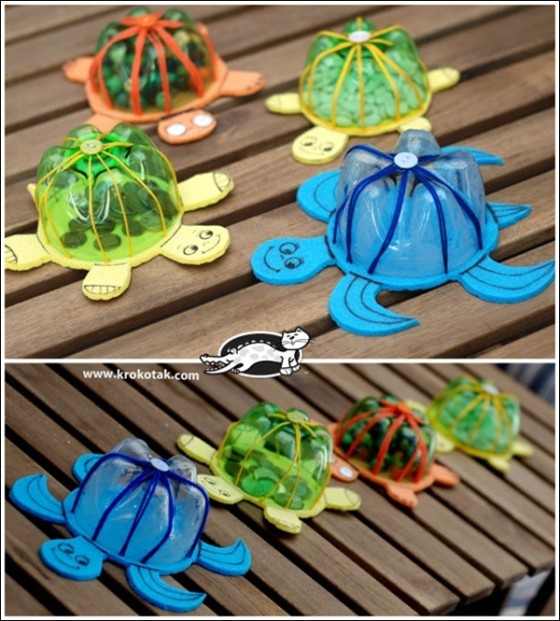 Bonus Tip:
If you have struggled with squeezie bath toys becoming moldy, it's time to take action. Before you put a new rubber toy into the water, use a glue gun to seal the hole. No water enters which means no mouldy toys for junior. You're welcome.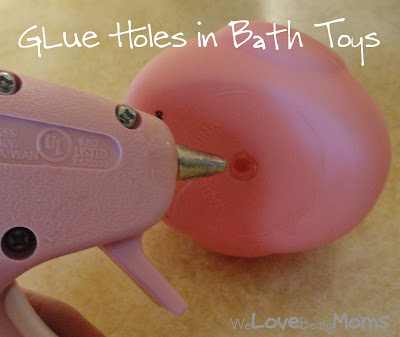 I'm sure we have all witnessed children playing more with the box than the actual toy we bought. There is joy in simplicity whether playing on dry land or in the land of bubbles. Hope these ideas inspire you to look around your home for ways to make bath time fresh fun.
What is your child's favourite bath activity?