A Full Guide to Returning Christmas Gifts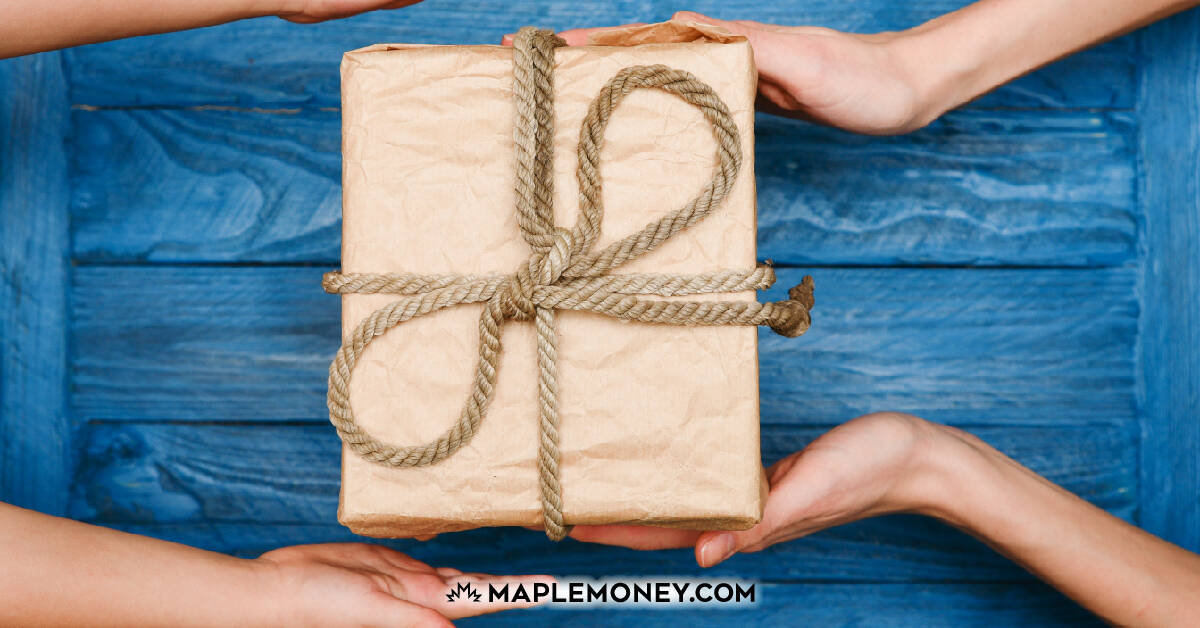 Once Christmas Day is in the rearview mirror, you may find yourself with some gifts you need to return. Whether it's a piece of clothing that didn't quite fit or something that you can't ever see yourself using, the good news is that you have options. In this guide, I'll give you everything you need to know about returning gifts after Christmas.
Regift vs. Return
Before we dive into the topic of gift returns, let's address another popular option: Regifting. That's right, instead of returning an item, you could always give it to someone else who will appreciate it. By regifting to someone you had planned to buy for anyway, your net cost should be neutral. Regifting also helps you avoid the hassle of returning the item, standing in long lines, or having to repackage the gift and mail it back to the store.
Tips for Returning Holiday Gifts
If regifting doesn't work, you'll need to look at your return options. Here are some tips that will make the process a whole lot easier.
Keep the Receipt
Nowadays, many gifters know to include a gift receipt, which omits the item's price but has all of the necessary information should you need to make a return. If there is a receipt, don't throw it out, as you may need it. Even though many retailers offer flexible return policies, many still require that slip of paper before accepting the item back.
Wait to Open Your Gift
Depending on the type of gift, you may want to keep it in its original packaging after unwrapping, at least until you've had time to inspect it more closely. An item still in the original packaging will be easier to return.
Check the Return Policy
As soon as you realize that you may want to return an item, read the company's return policy, located on the back of the receipt. You'll better understand the guidelines you need to follow and eliminate surprises when you show up to the store.
Returning to an Online Store
Before mailing an item back to an online retailer, check to see if there's a brick-and-mortar location that will accept the return. Walmart and Best Buy would be good examples of this. If so, it may be cheaper and less of a hassle to return the item in person. Of course, you need to consider the lineups when you get there.
If you're returning an item by mail, first read the online store's return policy on their website. Some stores will allow you to return the item for free, while others will require you to pay the shipping cost, which may make returning the item not worth your while.
Returning a Defective Item
If an item is defective, it's usually easy to return, even if after you've opened the package and set it up. Your best bet, however, is to try out items as soon as possible. You don't want to find out in March that your Christmas present isn't working.
Watch Out for Restocking Fees
Some retailers may charge a restocking fee, especially if you've opened the box or the packaging is damaged or missing. It may be a flat fee or a percentage of the original purchase price. As a result, you might not get as much cashback or exchange for an item of equal value.
When Is the Best Time to Return Unwanted Christmas Gifts?
The general rule of thumb here is that the sooner you return an item, the better. You don't want to test a store's return deadline, and you certainly don't want to forget about your return, either. That said, I don't recommend that you go the day after Christmas (Boxing Day) because the lineups are guaranteed to be huge, and the crowds will have staff run off their feet. I recommend waiting at least a couple of days when the traffic will have died down somewhat.
Can I Return a Gift Card?
Gift cards are more popular than ever. But sometimes, you may receive a gift card to a store where you don't shop. If that happens, you may want to return the card in exchange for cash to spend elsewhere.
Unfortunately, most gift cards are considered non-refundable by the seller. If the retailer is willing to accept a return, you'll be offered a discounted rate for the card, at 90% of the face value, for example. Or, you may receive an in-store credit, which likely defeats the purpose of returning it in the first place. Another option is to regift unwanted gift cards. Some websites buy gift cards, albeit at a discounted rate.
What to Expect From Return Policies at Christmas
It's important to remember that not all return policies are the same. Knowing what to expect can make the return go smoothly, so check into the store's policy before you move forward. Lines for returns are long during the week or two following Christmas, and you don't want to spend 45 minutes in the return line only to discover that the item is ineligible.
Realize that most stores that allow between 30 and 90 days to return an item all year long generally don't extend this period for the Christmas shopping season. If you have something you received during the holiday season that you want to return, make sure you do it as soon as possible.
But that doesn't mean you have to hurry down, even if the store has a shorter return window. Some stores that give either 14 or 30-day return windows will extend their dates to the end of January for items bought in November and December. If you can avoid the frenzy, it might be worth it to wait if that's an option.
Call the store ahead of time to ask about their return policy and any changes due to the holiday season. Get specifics so that you don't end up with an unpleasant surprise. There are many returns this time of year, so be prepared to wait in line at the counter. You'll have to be patient.
Can I Make a Return Without the Receipt?
When you receive something from another person, you won't always get the receipt. You might not even know for sure which store the gift was purchased at. However, this doesn't mean that you are out of luck. If the store stocks the item, you might be able to make the return without a receipt — even if the item wasn't purchased there.
The ease of returning an item without a receipt will also depend on the store. Some are willing to refund the money; others will only allow an exchange or store credit. All stores will only give you the lowest recent price since they can not confirm what price was paid.
If the item was on sale in the last 60 days, you might end up only getting the sale price back — no matter how much was paid by the giver. However, getting a smaller amount back is still better than having an item you aren't going to use.
Call ahead to find out whether or not you can bring something in without a receipt. If the item is common, call a few different stores. This way, if you find out you can't take it back to the original store without a receipt, you might be able to take it somewhere else and get something for it. A little extra time can be a big help when you don't have a receipt for an item.
Final Thoughts on Returning Gifts
There you have it, my best advice on handling gift returns at Christmas. You can do plenty to avoid being stuck with a gift that isn't working or that you don't want. Always consider regifting as an option, or even selling the item for cash. If that doesn't work, you should be able to return the item in most situations. But be prepared. If you have the receipt, look for the return policy on the back. If not, check online or call the store. Understanding your options will help to prevent any unwanted surprises.