20 Ways to Save Money on Your Universal Orlando Resort Vacation
One of the most popular vacation destinations is the Universal Orlando Resort. And for good reason. You can have movie-themed adventures, enjoy the waterpark, and create memories your family will cherish for a lifetime.
If you hope to save money on your Universal Orlando Resort vacation, it's possible. I've done it, and there are plenty of others who have as well. You don't even have to be a travel hacker to make it happen. Here are my favourite ways to save on a vacation to Universal Orlando Resort:
Getting to Universal Orlando Resort
The first step to saving money on your vacation is getting there without breaking your budget. Plus, you'll also find some nifty tricks for how to save money on your vacation ahead of time so you don't find yourself scrambling last-minute.
1. Buy Your Universal Orlando Tickets Early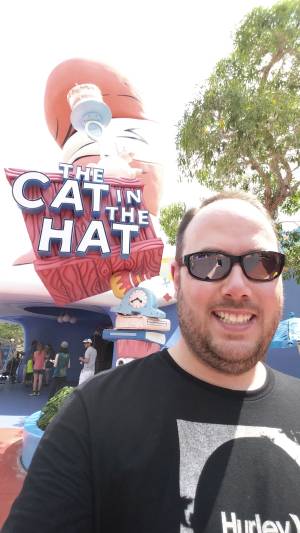 Want to know how to get cheap Universal Orlando tickets? Buy them early. When you buy ahead of time, and directly from Universal online, you can save money, up to $20 per ticket. Plan your vacation ahead of time and look for discounts and deals.
2. Start with the Cheapest Tickets
You never know how a vacation is going to go. What happens if you spend a ton of money on a multi-day pass, only to have everyone feel awful after one day? Start with your cheapest option. You can upgrade later, at the park, for a discount. Just make sure you upgrade before you leave the park and your ticket expires.
3. Consider a Multi-Park Pass
You can get a multi-park, multi-day pass and save money overall. If you know you will go to Universal Studios Florida, Universal's Islands of Adventure, and Universal's Volcano Bay, and you will need multiple days to see them all, consider getting this pass. You'll be able to plan things as you want, without a lot of fuss and without a ton of expense.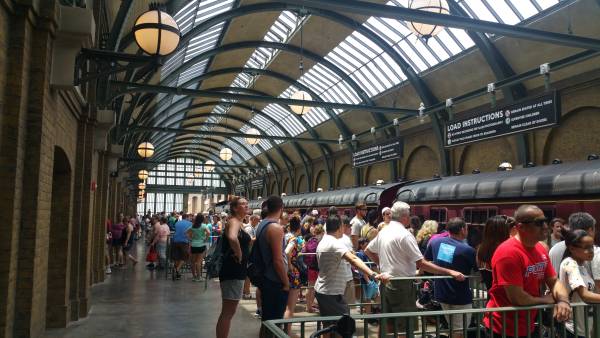 4. Take Advantage of Credit Card Travel Perks
When traveling to Universal Orlando, take advantage of credit card travel perks. One of the best ways to save is to find out what your credit card offers. Many cards offer rental car insurance. So you don't have to pay for the insurance on your rental car. Additionally, many credit cards offer lost baggage, trip cancellation, and other types of insurance. You don't have to pay extra for these insurance items if your credit card already takes care of it.
5. Use Your Credit Card Rewards
One of the best ways to save money on any vacation is to use your credit card rewards. If you are planning far enough ahead of time, you can find your best Aeroplan or AirMiles card to help you earn points for travel. Maximize your spending in a way that allows you to earn rewards so that you can redeem it for airfare. Even just paying for one or two plane tickets using miles can be a good way to save several hundred dollars on your vacation.
You can also use your credit card to earn more rewards points for the future. So, even if you don't save money on this trip, you can use your spending to earn rewards that can reduce the cost of a future trip.
6. Use a Card Without Foreign Transaction Fees
As Canadians, those foreign transaction fees can kill you. In order to avoid paying even more for your trip, use a credit card that doesn't charge foreign transaction fees. These credit cards will let you enjoy your trip without the need to worry about extra fees. This works whether you are shopping or paying for another pass.
7. Look for Off-Peak Time to Travel
With any vacation, you'll get more bang for your buck when you travel during off-peak times. Check into weekdays, and less popular times of the year. It's possible to check a crowd calendar to get an idea of when the crowds will be smaller. If you can hit the park early in the day, or go during the week instead of the weekend, you can get more rides. Plus, your other travel costs, like airfare, will also be less expensive when you travel off-peak.
8. Consider Annual or Seasonal Passes
Do you expect to be back anytime soon? Now is a good time to check into annual and/or seasonal passes. You can get discounts on your entrances. Plus some of the passes come with discounts on hotels near Universal Studios, as well as at shops and restaurants. This probably won't be the best deal for someone planning a one-off trip, but it can be one way to figure out how to get cheap Universal Orlando tickets if you know you'll be back.
At the Resort
Now that you've made it to Universal Orlando resort, it's time to save money inside the park. Here are some tips and tricks that will help you get the best bang for your buck while inside the park:
9. Start with Your Memberships and Card Perks
Do you have special memberships and credit cards with perks? Bringing your cards can mean discounts wherever you go. You can get 10% off most food purchases when you are an CAA member.
That's not all, though. American Express is the official credit card recognized by Universal Orlando. As a result, you can get access to some of the perks that can make your stay a little more enjoyable. First of all, you can get access to the American Express Lounge when you buy a Multi-Park Ticket or Annual Pass. Get your ticket ahead of time and then access the lounge, which includes complimentary light snacks, drinks, and concierge.
Look for other perks and memberships for additional deals and discounts.
10. Pack Your Own Light Snacks
Bring your own light snacks. You can't bring picnic lunches, and there are limits to the size of bags and coolers you can bring. However, you can bring a small soft-sided cooler for your snacks and sealed drinks. Use the water fountains to refill your water bottles. This can save you money on food while at the park.
11. Use a Universal Dining Plan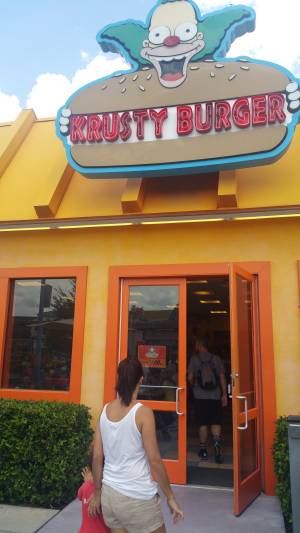 Another option is to use the Universal Dining Plan. You can save a few dollars when you use this plan to access some of the food options. However, you have to be careful when you use a plan like this. You only get one quick-service meal (doesn't work at full-service restaurants), one snack, and one additional (non-alcoholic) beverage. If you get some of the more expensive meals and snacks, it can be worth it, but if you don't plan it out, you could actually only break even, or even lose money.
If you can manage with your own snacks and maybe one sit-down meal, you might be better off. Run the numbers to see what might work best for you.
12. Souvenir Cups
One way to supplement your self-pack snacks is to buy souvenir cups. You get refills on drinks and popcorn for discounts. If you plan it out so your family members can share, and you use your own snacks, you can ensure that your family remains hydrated, with bellies filled, without spending a ton of money. Planning is essential if you don't want to blow your budget on food at any theme park.
13. Use the Coupon Book
When you purchase a multi-day, park-to-park ticket ahead of time online, you will also get a coupon book for free. This is a good way to get up to $150 in savings. You will find that most of your coupons are buy one, get one, but this is a good way to save on food if you are traveling as a family. Look through the coupon book to see where the savings are. Don't leave it behind when you head out.
14. Take Advantage of the Lockers
You can get an all-day locker for about $10 per day. This is a great way to set up a home base for your family. You can open as many times as needed — a plus you won't receive if you go for the timed lockers and complimentary lockers. You can keep your changes of clothes, sunscreen, purses, and other items in the lockers and return as needed. This is a great way to avoid having to lug everything around with you.
15. Consider a Cabana at Universal's Volcano Bay
Another way to save money overall is to head over to Universal's Volcano Bay and get a cabana for the day. You get locker and towel service for the day, along with fruit and snack baskets and a pre-stocked refrigerator. This is not a bad way to do things.
You can enjoy Universal's Volcano Bay, as well as hop to Universal Studios Florida and Universal's Islands of Adventure for a few other experiences. Get there early, and spend all day, and it could be worth it, especially if you are traveling with another family and you can go in for the Cabana.
16. CityWalk Guest Services for More Discounts
Depending on your plans and preferences, it's possible to get more discounts when you stop by CityWalk Guest Services. You can get packages that include meals and movies, or include mini-golf. If you know that your family will enjoy activities that add a little extra cost to your park passes, this can be one way to save a little extra money through discounts.
Stay at Universal Orlando Resort
You might be surprised to discover that you can save a pretty decent amount of money when you stay at Universal Orlando Resort. There are perks that come with staying on site, and even discounts you can apply, depending on where you're at.
17. Free Universal Express Unlimited Passes
If you're planning to use Universal Express Unlimited passes (and you probably should, if you go during a busy time), you can get them for free if you stay at Loews Portofino Bay Hotel, Hard Rock Hotel at Universal Orlando, and Loews Royal Pacific Resort. Look into special travel deals and discounts for these hotels near Universal studios. You can make the most of your trip when you get Universal Express Unlimited passes, and it's a nice touch that you can skip the regular lines at Universal Studios Florida and Universal's Islands of Adventure. More time to do more means more bang for your buck.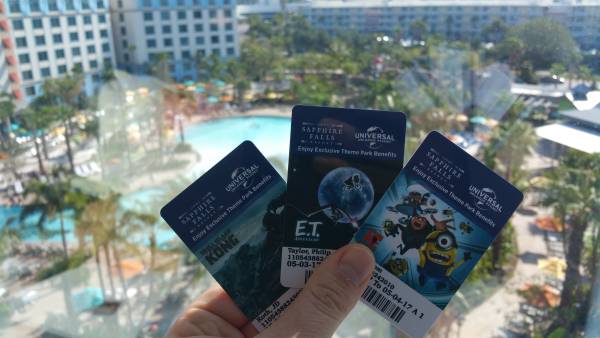 18. Free Transportation to the Parks
Don't want to worry about paying for parking at the resort? No need when you stay at one of the in-resort hotels. You get free transportation to the parks, and you don't have to worry about finding parking. It's a way to cut down on what you have to pay for. Plus, if you don't have to worry about getting to the parks, you might be able to ditch the rental car, saving you hundreds of dollars.
On top of transport to Universal Orlando parks, you can also get free scheduled transportation to SeaWorld and Aquatica. This is a great perk if you want to do more while you are in Orlando.
19. Early Park Admission
Staying at the resort means you get a jump on your day. You can get into The Wizarding World of Harry Potter and Universal's Volcano Bay an hour early with your park admission. So, head over to the parks, get started, and beat the rush. You'll feel a better value for your money when you can use this perk to get more time to enjoy the parks.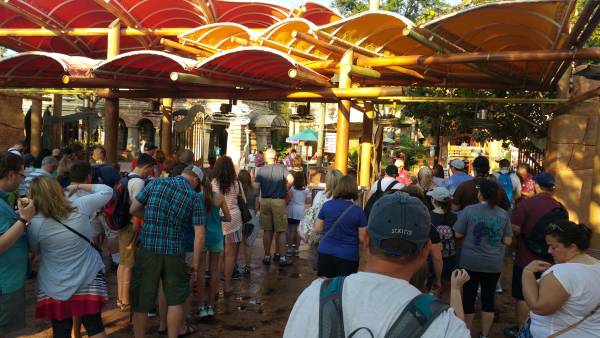 20. Save with Vacation Bundles
Plan to stay a little longer and save a little more when you use Universal Orlando Resort vacation packages. When you bundle everything — including your tickets, hotel stay, and dining plan — you can save money over what you would pay a la carte for these items. You can even get complimentary access to live entertainment at Universal CityWalk. There's a Canada Resident Vacation Package, starting from $99 USD per adult, per night.
No matter your plans, you can enjoy a great vacation at Universal Orlando Resort hotels. The right vacation bundle can mean big savings and lots of fun. If you plan to head to Universal Orlando, consider a vacation package at one of the resort hotels. It's convenient, fun, and could be cost-efficient.