9 ways to save money on board games
Families and friends gathering to play a board game would make Norman Rockwell proud. Interestingly, board games have recently regained popularity with all ages. But if you pay retail prices for board games, this hobby can quickly add up.
How can you save money on board games to play with friends, on a date or as a family? So glad you asked.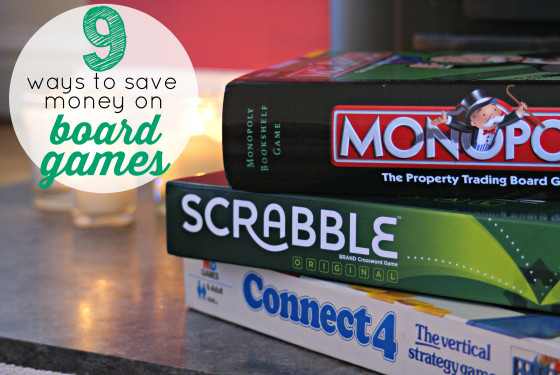 Swap with a friend
I have been toy swapping since my teenager was a toddler. I love letting others play with our favourite things, instead of watching them sit lonely on a shelf. And bringing home new items to try for free makes my kids' eyes light up too. With a bit more effort, you could host an official toy swap with a group of friends.

Plan a progressive games night
Organize a progressive dinner with a few friends who live close by. Have each host choose their favorite game to play when you are in their home. Set a start time for everyone to meet at house #1 for an appetizer (and a game). Then travel as a group to house #2 for an entree (and a game). End the evening at house #3 for dessert (and a game). Shared hosting makes this an easy option for each family.
Buy gently used
Games are my favorite items to buy gently used. Peruse your local thrift store, double-check that all pieces are included, and print off online instructions if needed.
Use a coupon
Hasbro runs a cereal box promotion every year. This year they offered 25,000 coupons for a free product up to $20 value. I used mine to save 100% on something from my son's Christmas wishlist this year. Once those coupons ran out, they gave $10 off coupons for a $25 Hasbro toy or game.

Board game cafe
For a unique night out, look for a board game cafe in your area. They are growing in popularity as trendy options that include eating and entertainment. Many offer unique, hard-to-find games to play in the restaurant for a small fee, and also to purchase. Here are a few cleverly-named options: Snakes And LattesandThe Board Room Game Cafe.

Find electronic options
Families typically "unplug" during a games night, but there might be an interesting exception. Search for online apps or programs that would work well for families to play together. Here are a few options to get you started:
Blokus app
Word Generator app (to play Pictionary, Catch Phrase)
Catan and Carcassonne apps: Multiplayer – pass and play
Some games that retail for $20-$40 in stores can be replaced with an app for less than $4, helping you save money on board games.
Make your own
Our last checker board broke, so when my boys were desperate to play checkers with their Grandpa I got creative. I printed an online board, and used bingo chips as the checkers. Practically pioneers….

Try before you buy
Our local Scholar's Choice has a small area in the back with many toys and games ready to be tested. Being able to test run a game before purchasing has allowed me to buy gifts I wouldn't have otherwise, and leave some behind that I was planning on buying.
Hasbro also offers an online demo on some of their most popular games.
Shop holiday sales
Many stores offer exceptional sales on toys in December. Buy one, Get one free, save 40% etc. Catch these sales, and you can save a lot on board games.
Some of my favorite memories growing up, and now with my own children, involve playing board games together. I hope this list will help you to create lasting memories…on a budget.
What board games do you recommend?