Money Saving Tips for Students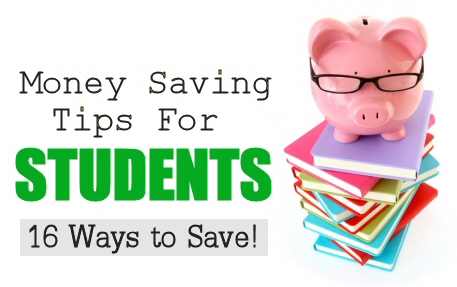 Saving money as a student is something that is often overlooked, but it shouldn't be. Many students may not realize this, but being careful with your money during your years in post-secondary education is crucial.
The younger you are when you start saving money, the better off you will be. However, keep in mind that it is never too late to start living a more frugal life.
Here are a list of tips that can help you save money while you're in school. Some of them may seem a bit difficult, but I lived by almost all of these tips myself and they worked out very well for me.
1. Avoid Unnecessary Spending
Try not to take strolls through shopping malls, because there are temptations all around. If you do visit the mall, it's possible that you consider purchasing sale items solely based on price and not necessity.
Here are a few tips on how to simplify your life and avoid excess.
2. Use Cash
Remember that living off of a student loan is living off of borrowed money. That means you have debt – don't go further into debt by over-spending.
Avoid using credit cards, and use cash and debit only. This ensures that you are always aware of your money spending habits and that you do not spend more money than you have.
3. Live with Your Parents
Living on campus/residence in first year may be your first choice, but you should give some serious though to just staying at home (if your school is within a reasonable distance for driving or transiting). Of course, this is going to help out a ton with your living expenses.
4. Rent with Roommates
When living with your parents is not an option, look for roommates that you can live with. Try not to live alone, simply because apartments can be quite pricey and roommates can really help with splitting the cost of living.
5. Use Public Transit
Consider public transit for getting to school instead of driving yourself.
When you calculate the cost of your vehicle maintenance, gas, insurance, and possibly even toll roads, versus the cost of public transit, you will likely find that you can save a bunch of money. You will also be able to avoid traffic delays if you take the train or subway.
6. Get a Part Time Job
A great place to start looking for a job would be in your school. There are many positions that schools offer to students. If you're able to find a job within your faculty that is related to your field of study, even better!
There are paid and unpaid internships. Unpaid can benefit you in the long run, in terms of getting your foot in the door, and of course, paid jobs can help with living expenses.
You should also try to search for full time jobs during your summers off. Don't forget about the many ways to make money online, too!
7. Lower Your Cellphone Bill
Most Canadians are already aware that we pay too much money to our cellphone providers for their services. Consider making some difficult sacrifices and cut a few things from your cell phone plan.
Avoid signing on to long term contracts; try Prepaid/Pay-As-You-Go plans and it will help you limit the amount that you use your cellphone.
Challenge yourself to disconnect from your cellphone as much as possible and your wallet will thank you. Save your talking for a home phone, save your texting for a messaging app connected to WiFi and save your web browsing for a computer.
8. Go Grocery Shopping
As a student, convenience of fast food is one of the biggest temptations out there. Dedicating one day of your busy schedule to visit your local grocery store can save you a good amount of money.
Grocery shopping can be made fun and easy! You can even use a resource like this amazing checklist to keep a running list of what you need to buy.
If you have roommates, ask them to join you on your shopping trip and consider splitting the cost of family-sized packs of items.
As for cooking, a great way to save time would be to cook a large meal that can be kept as leftovers for meals throughout the week. Need some tips on cooking from scratch? Check out this post.
9. Start Couponing
Learn how to coupon. You don't have to become an extreme couponer, but if you get in the habit of couponing now, you can pick up a skill that you will find extremely useful for the rest of your life.
Remember that coupons work great in combination with sales, so follow our coupon matchups to get amazing deals.
10. Start Price Matching
Start price matching everything you buy (when possible). If you live near a grocery store that offers price matching, you should really take advantage. You can easily grocery shop by only purchasing sale items and price matching them all.
Grocery stores that offer price matching are Walmart, No Frills, Fresh Co., Real Canadian Superstore, and Giant Tiger to name a few.
Here are some tips on how to price match.
11. Shop Used
When it comes to textbooks, purchasing used will save you a lot of money. If the option of used is available, go for it! There are many places where you can shop around for textbooks, such as your school bookstore, Kijiji, Craigslist and even eBay.
It is also a great idea to shop for other used items at thrift stores. Make sure you learn exactly how to shop at thrift stores, first.
12. Ditch the Media
Save your money and avoid ordering newspaper/magazine delivery services and even television. If you have access to the internet, there are so many resources at your fingertips for free media.
Also, consider subscribing to Netflix and split the cost with your roommates. This is a great way to avoid spending money at movie theatres.
13. Limit Nights Out
We all know that university and college life often involves partying. If possible, avoid/limit nights out at a bar or club, and don't forget to consider places that don't charge a cover/entry fee.
An alternative option would be a house party. And of course – drink responsibly!
14. Use the Entertainment Book
If you find it difficult to stay away from outings such as dining out and activities, you may want to purchase an Entertainment Coupon Book. They are definitely worth the cost!
Student Price Cards are amazing – they are exclusive to students of all ages and only cost $9 per year.
They offer discounts from 10%-15% off on fashion, dining, lifestyle and travel. Just make sure you have your student identification handy in case you get carded.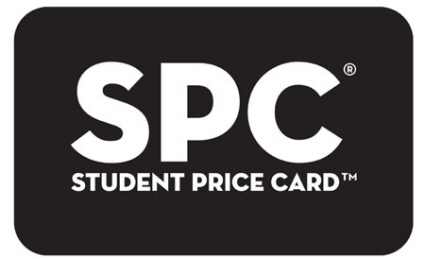 16. Show Ctudent ID
Many retailers have student discounts that are not advertised. As long as you have your student identification in your wallet at all times, you can ask the cashier whether or not they offer student discounts at time of checkout. The worst they can say is no, so always ask!
I know it can be difficult to save money as a student, but doing so is very much worth the effort. Plus you will learn quite a bit about personal finance – something that will be useful for the rest of your life.
So students, how do YOU save money?