4 reasons I love the scanning code of practice
Every frugal shopper should know about the Scanning Code of Practice. I detailed 5 steps to cash in on this money-saving policy here.
Once you understand how it works, and how it benefits consumers, you will see why the Scanning Code of Practice is so valuable.
It keeps stores accountable
Stores need to be held accountable to have accurate prices on their shelves. Retailers know accuracy keeps customers happy.
The Retail Council of Canada posts details here, but to summarize, code helps:
Show consumers the retailer is committed to scanner price accuracy
Create a consistent way to deal with scanner price accuracy issues
Here is a list of stores who voluntarily participate.
It motivates me to pay attention
Knowing that I might get a free product reminds me to pay attention when checking out. And watching the prices often helps me catch other errors like being charged for extra items. And noticing errors while I'm still in the store saves even more money.
It encourages me to know my prices
When stores honor the scanning code of practice, it encourages me to learn prices so I can spot an error if one comes up. If you have trouble remembering prices make a list of the items you buy regularly.
Free products are awesome
On a tight grocery budget, I carefully evaluate each purchase. Even just receiving a jumbo-sized box of granola bars free can help stretch the snack budget. And don't you find that food always tastes better when it's free?
I recently had a big score at Superstore using SCOP. I went shopping for bins to put my practically free Christmas presents in. I noticed that not many of the prices under the products lined up. For example, the 9L boxes had 6L tags under them. That can often be a sign that a particular shelf has not been updated for a while and might have old prices on it.
I checked the scanned prices on a few totes myself and sure enough…several prices were incorrect.
When the cashier rang these totes in, I explained that they were priced incorrectly on the shelf. She asked someone to verify the price, and they confirmed I was right. She tried to just give me the lower shelf price but I nicely explained they should be FREE (for the ones under $10) or ($10 cheaper if it is greater than $10) because of SCOP. She called a Customer Service rep over who agreed that all the items qualified for SCOP. On those 3 items, I saved $26.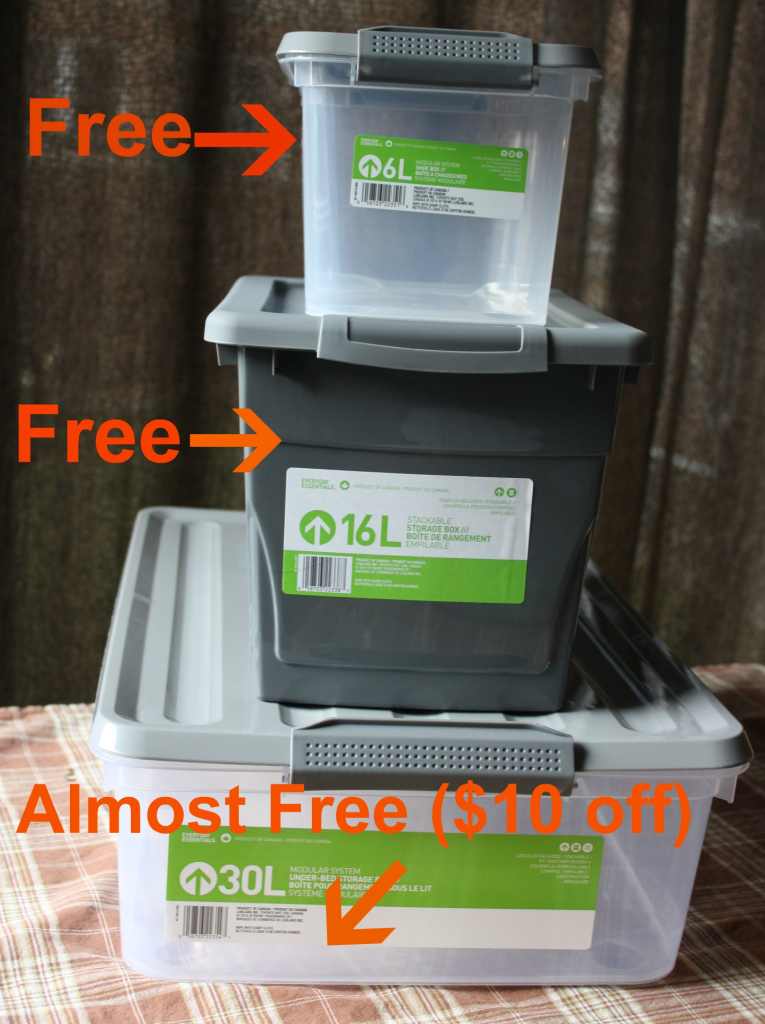 NOTE: I could not get more than one of the same containers for free, but I could have purchased more than one at the lower shelf price because of their error.
Sometimes cashing in on SCOP takes a bit of patience while a supervisor makes the adjustment, but for free products, it is definitely worth the effort.
What is the best find you ever had by using SCOP?