Why We Chose Scotiabank's Scotia Total Equity Plan (STEP)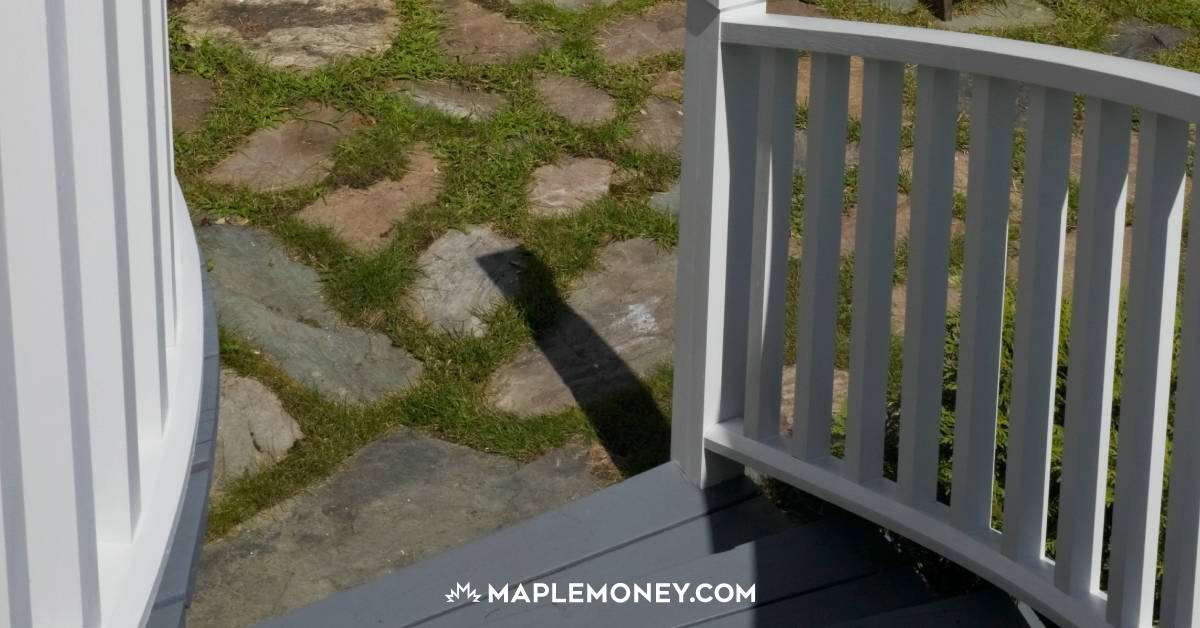 When we moved a few years ago, we had switched from a conventional mortgage at RBC to Scotiabank's Scotia Total Equity Plan mortgage. We chose Scotiabank as they had the best rate at the time, but we chose their STEP as it will allow us to continually borrow 80% of our home equity.
How a Regular HELOC Works
You may be familiar with a Home Equity Line Of Credit (HELOC). This is a credit line that is secured by the value of your house, less your mortgage. Secured lines of credit normally provide a better interest rate than an unsecured LOC.
For a regular HELOC, you would apply for a set amount, maybe $10,000 or $100,000, as long as the mortgage and the HELOC together amount to less than 80% of your home's value. This can be a helpful way to handle home improvement costs, debt consolidation, and tap into emergency funds. Instead of paying a high rate of interest, you can get a better deal, getting more bang for your borrowing buck.
What Makes the Scotia Total Equity Plan Different
However, the Scotia Total Equity Plan, and other mortgages like it, give you this amount automatically. You can setup a flat amount like other HELOCs, or you can have a line of credit that automatically increases as you pay down the principle on your mortgage. This adds a layer of flexibility to your ability to use the equity in your home to your advantage.
Scotiabank has been criticized in the past for not having an auto limit increase. Originally, you were required to call in every time you wanted a higher limit. However, in responding to the changing needs of consumers, Scotiabank then added the ability to have an auto limit increase which makes it a much simpler process.
It's also possible to split your mortgage into different types. The Scotiabank STEP mortgage allows you to manage loan (and your interest rates) by choosing from three different types of mortgages with fixed and variable rates. This puts on you more firmly in control of your situation, and allows you the opportunity to change things up as market conditions change.
You can use the STEP calculator at the Scotiabank web site to help you determine which loan would be best for you. The calculator even conveniently helps you figure out how to best consolidate your current obligations.
The STEP mortgage also provides you a way to borrow up to 65% of the value of your home with other loan products. You can choose from a number of options, secured by the equity in your home.
Leveraging Your Lower Mortgage Rate
One of the biggest benefits to this readvanceable mortgage is that you can use the equity in your home as a tool for leveraged investing. Leveraged investing is when you take out a loan at a lower interest rate, and then use the money to invest in an asset that is likely to provide you with higher returns.
As an example, if you've recently paid down $5,000 of your principle, the credit line would increase by $5,000. You can then invest with this available credit and the interest would be tax deductible, making it a better debt than your mortgage. You might not have $5,000 to invest on your own, but once you leverage your home equity, you have the chance to super-charge your finances. Many Canadians find that it can make sense to convert their mortgage into a tax deductible investment loan.
You can learn more about the Scotiabank STEP mortgage with the help of the video below: