6 creative uses for stale bread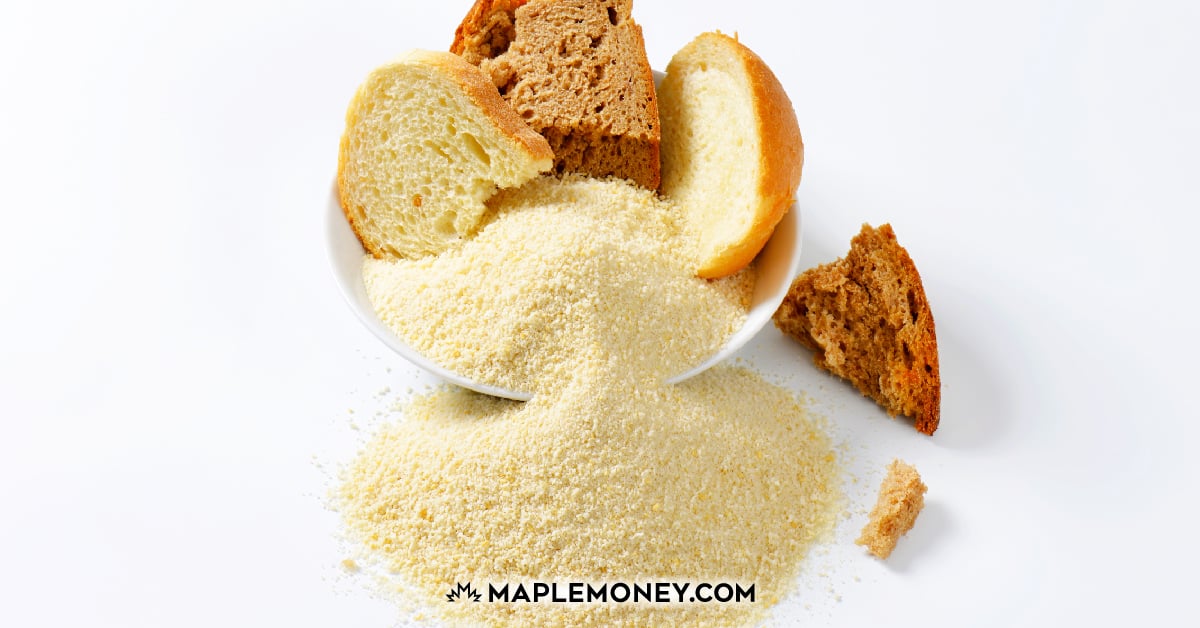 Stale bread ideas
Guest post from Leah Leitch
Stale bread should never be thrown out – there are so many things that you can do with it!
Every week before I go food shopping, I like to do a little clean-out of my breadbasket. I can't tell you how many times I've thrown out three or four bags with one or two pieces of stale bread that could have been used but got tossed into my compost bin instead.
This year, I'm determined to stop wasting money this way and have decided to share some great ideas for using up stale bread. Here are 6 of them:
1. Croutons
Once you make your own croutons, you'll never buy them again. Cut your bread in cubes (crust and all), and toast them on the stove in a small amount of butter and olive oil until golden brown. A sprinkle of salt, pepper, garlic powder, parsley, and basil, and you're done. Feel free to experiment with different spices.
You can also make croutons in the oven. I love serving homemade soup with a heap of homemade croutons on top.
2. Bread crumbs
Keep your stale bread accumulating in a freezer bag that you keep in the freezer. When you have enough, break up into large pieces on a baking sheet and bake at 375°F until they snap easily. Whirl in your food processor and store until needed.
3. Stuffing
Cube your stale bread and store for stuffing. Don't worry about mixing different types of bread – that will just make your stuffing more interesting and give it texture. Yum!
4. French toast
Make french toast with your stale bread. Stale bread is best for this since fresh bread tends to go mushy when dipped in the egg/milk mixture.
5. Toast and enjoy
Whenever my mother was toasting bread to make her breadcrumbs, we loved to steal pieces to much away on. I always scan the discount bread rack for artisanal breads with bits of dried fruit inside. I slice the bread thinly and toast/bake until it's crisp. The toasting brings out the subtle sweet flavour of the bread. It's addictive!
6. Toast cups
Make toast cups for appetizers. Melt butter and brush it inside miniature muffin cups. Cut bread slices into round shapes or in four. Press into the cups, and then brush the insides with more melted butter. Bake them at 375° for about 15 minutes or until lightly browned. Fill and serve.
I hope you enjoy testing out some of these ideas for using stale bread. I'm sure you've tried some of them already and if not, now's as good a time as any!
Remember that throwing food out is wasting money. The great thing about these ideas is that they don't really take much time and the results are delicious.
What do you do with your stale bread?