Starbucks rewards: Earn free coffee and more!
I was always under the notion that Starbucks was expensive, especially when I could grab a cup of coffee from their competitors for at least half the price of theirs (even though they don't taste nearly as good as Starbucks – blech)!
Then, I was introduced to Starbucks Rewards, and now I can enjoy a Starbucks treat whenever I want one, without feeling guilty about overpaying.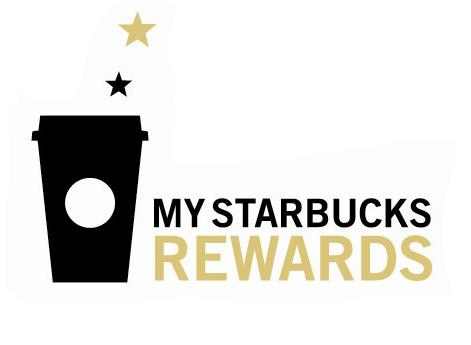 Here's how Starbucks Rewards works: you'll earn 1 star every time you pay with your registered Starbucks card or the Starbucks mobile app at a participating store or at Starbucks Online. As you collect stars, you move up to bigger benefits.
Welcome
Use your card once, earn your first reward. It's as simple as that!
Enjoy special birthday perks
On your big day, enjoy a drink or treat on us, plus a coupon for 15% off any purchase at Starbucks Online.
To qualify, you must join Starbucks Rewards at least 30 days before your birthday. They'll send you an email a few days before your birthday, reminding you of your reward and your coupon for 15% off online. For your birthday reward, just go to a participating Starbucks, tell a barista you have a free reward, then swipe your card or scan your mobile app.
To continue receiving your birthday reward each year, you must earn at least one star during the 12 month period following your enrollment date.
Green
Five stars puts you in the Green level. In addition to your birthday drink or food reward, and a coupon for 15% off online, you also earn:
Free refills in the store:Paying with your registered Starbucks card gets you brewed and iced coffee and tea refills at no charge during your visit at a participating store.
You must use a registered Starbucks card or mobile app to make your purchase. Then, present your card or app for a refill during that visit at participating Starbucks and Teavana stores.
Gold
Collect 30 stars within 12 months and you're at the Gold level. Once you reach Gold level, keep those benefits for another 12 months by earning another 30 Stars. With Gold level, you get all the Welcome and Green level benefits, plus:
Free drink or food reward every 12 stars
Use your Starbucks card 12 times and your next purchase is free. Your reward will be loaded right onto your registered Starbucks card. Use your reward to redeem any handcrafted beverage, any bottled drink or any food item of your choice. Multi-packs, trays, whole bakery loaves and food items specific to the Starbucks Evenings menu are excluded from this offer.
Your barista will know you're somebody special when you hand over your Gold card.
Special offers just for you
Be sure to opt in to get special offers and coupons via mail, email or text message.
Redeeming digital rewards is simple
Visit any participating Starbucks store and tell the barista you have a free reward. Present your registered Starbucks card (or scan your card on the Starbucks mobile app) and get your free item!
Bonus Tip: You earn stars with each swipe, so if you are buying more than one item, ask to purchase them in separate transactions to earn stars faster!
To join Starbucks Rewards, simply create an account, activate it, and register at least one Starbucks Card with $5 or more to your account (online or in store).
Earn bonus star
Now with your My Starbucks Rewards you can earn a Bonus Star on all packaged coffee purchased in select retail stores including Starbucks VIA Ready Brew (single sticks excluded), K-Cup Packs and Verismo Pods.
This is in addition to the Star you earn every time you pay with your registered Starbucks Card, Teavana Card or the Starbucks mobile app at participating stores.
Are you a member of Starbucks Rewards? If so, what do you think of the program?