Staying sane as a stay at home mom
Stay at home mom tips are what all stay at home mothers need. We face challenges, like juggling families, housework, and personal time. This post will focus on staying sane as a stay at home mom.
I have had the stay at home mom role for over a decade and will share tips I've learned along the way.
Staying sane as a stay at home mom
Get dressed as early as possible
I challenge myself to have my shower as early as possible. It feels great to be dressed before my babies have their naps – then I can use nap time for something fun (or productive!).
Pajama days rock
No, not every day (unless you have a newborn!), but sometimes we need to embrace the madness and declare that we will not even attempt to get dressed. Declaring it a pajama day does not mean we have given up on life, but rather we are accepting our current chaos.
Stay connected
Being a stay at home mom can be incredibly isolating sometimes. I suggest the following things to combat this issue:
Join or form a stroller walking club.
Have regular park outings and have some frugal fun.
Book a regular night out with friends. Having a kids-free event on the calendar gives you something to look forward to.
Have a friend come over once the kids are in bed for quiet conversation, or to tackle projects together.
Skype – a cheap way to connect with friends and family.
Join a mom's group – through MOPS (Mothers of Preschoolers), an Early Year's Center, or a local church.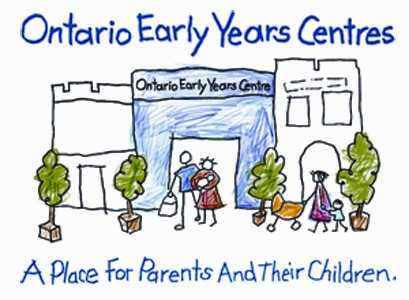 Getting a break creatively
Here are a few more ways that stay at home moms can get some alone time:
Join a gym – great even for an uninterrupted shower.
Swap child care with a friend so you can each have a little break – start with one-hour increments and see how it goes.
Go to IKEA – 1 hour of free child care while you shop in peace or sit with a cinnamon roll and coffee.
Savor the season
Staying at home is difficult, but it is also a privilege, and the time really does go by too quickly. Take lots of pictures, throw on some catchy tunes, and dance with your wee ones. Remember to laugh, even when you are unraveling.
Balance your new role
We can lose sight of who we are once babies arrive on the scene. Our whole identity is changing – but there are so many years that have formed us before becoming mamas.
Talk to other moms about how to embrace the new role, and still stay in touch with our former selves. Try to stay in touch with pre-kid friends and enjoy pre-kid hobbies, if they still appeal.
Make a list
Sometimes a day goes by and we cannot recall what we accomplished. It helps to record a play-by-play of the day, and if you love the feeling of crossing things off of a to-do list, it might help you stay focused during the day.
Remember – don't make the list so long that you set yourself up for frustration. Also, don't forget to list a "Mommy Nap" once in a while.
Find a mentor
Motherhood is the fastest transition I know from "novice" to "expert" in a few short years. Find a mom who is ahead of you in the mothering journey.
She can help you have perspective on which issues are really important and which ones are just bumps in the road – and it won't be long before you can be a mentor to a newer mom!
Be who you are
You may have a lot of ideas about what a stay at home mom should do. Often, our expectations are too high and may need an honest readjustment. Don't compare yourself to a neighbor who "lives off the land" or a friend who has an impeccably clean house.
Be you and your children will thrive as you take the pressure off. My sister's friends have started sending each other pictures of their chaotic, messy moments, just to keep it real!
Read more
I know it seems like a luxury to read, but it can be the best way to get rejuvenated. We realize the highs and lows are universal. I strongly recommend a book called What Every Mom Needs – it was my sanity four children ago!
What has helped you maintain your sanity as a stay at home mom?