TaskRabbit Review: An Easy Way to Make Money Doing Odd Jobs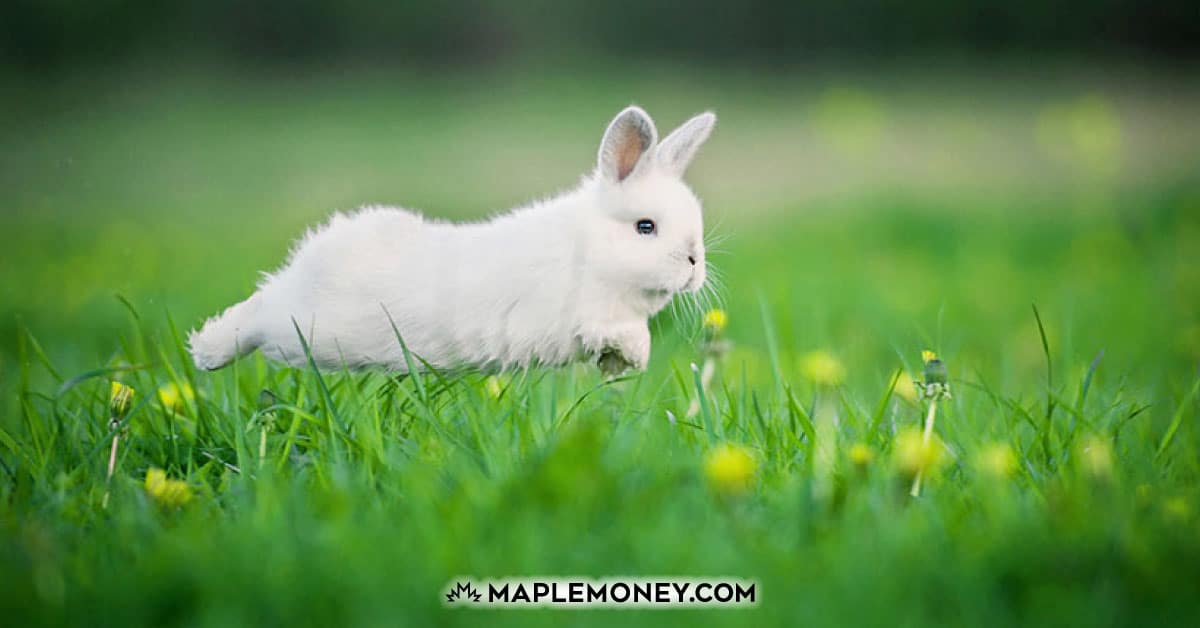 Here at MapleMoney, we believe that one of the best ways to improve your finances is to live within your means. However, there's a limit to how much you can cut your monthly expenses. At some point, you need to find ways to make more money.
Thankfully, through the emergence of the gig economy, that's never been easier. Powered by modern technology, side hustle apps such as Uber, Skip the Dishes, and Fiverr have turned regular people into in-demand side hustlers.
Another side hustle app making waves is TaskRabbit. If you're unfamiliar with this hiring platform, you've come to the right place. In this review, I'll show you how to make money with TaskRabbit and how you start today. Are you ready? Let's dive in.
What Is TaskRabbit?
TaskRabbit is an online hiring platform that's plugged into the gig economy. Through their website and mobile app, they connect people who need help with various tasks to individual contractors able to perform the work for a fee. These contractors are referred to as Taskers.
TaskRabbit is available in no fewer than 9 Canadian cities and operates in several countries worldwide, including the United States, the UK, France, and Germany. Here is a list of the Canadian locations where TaskRabbit operates:
How Does TaskRabbit Work?
If you're looking for a way to make some extra money, TaskRabbit can be a great side hustle. With over 50 job categories to choose from, it's easy to find work that aligns with your existing skillset. Here's how to get started:
1. Determine Your TaskRabbit Eligibility
Before you register as a Tasker with TaskRabbit, you should confirm your eligibility. For starters, you must be 18 or older, have a bank account for direct deposit, and a credit card. You also need a phone, a proper ID, and to be able to pass the required background checks.
2. Sign Up with TaskRabbit
If you meet the eligibility requirements, head to the TaskRabbit website to register. You'll need to provide the standard information, such as your name, address, a photo for your TaskRabbit profile, and your bank account number so that you can get paid.
3. Sign Up for Tasks and Set Your Pay Rate
Once you've created a profile, it's time to choose what tasks you wish to perform. You should be ready to write a brief bio for each separate task. TaskRabbit recommends that you stick to tasks you are more than capable of performing at a high level. This will give you a much better chance of securing 5-star reviews from your customers, which will help you get more exposure and work over the long run.
4. Submit Your Application
Is your profile ready to go? If so, submit your application to TaskRabbit and wait for your approval. If you're successful, you will need to pay a one-time registration fee of $25 before your profile goes live.
5. Create Your Schedule and Work Area
Because TaskRabbit gigs are available in large cities, you may want to limit the area within which you're willing to work. For example, is it worth driving an hour to and from a job that will only pay $25? With TaskRabbit, you can work around your schedule by setting the hours you are available and the area in which you're willing to pick up jobs.
6. Accept Jobs
With your application approved and your profile confirmed, you're ready to take on new tasks and get paid!
How Much Can You Make on TaskRabbit?
The amount of money Taskers get paid depends on the type of job they perform and the rates they set. According to TaskRabbit, the best paying gigs are minor home repair, moving, and cleaning services. Browsing through the website, I found Tasker rates ranging from $15-$75 per hour.
Regardless of the task, Taskers are paid 100% of the rate they set, with the potential of earning tips from clients, of which they keep 100%. TaskRabbit includes a service fee of 15%. When clients see the Taskers rate, it includes the service fee. A separate Trust & Support fee is listed on the invoice after the work is complete. These fees are how TaskRabbit gets compensated and don't impact the amount of money you earn for your services.
How Am I Paid with TaskRabbit?
TaskRabbit makes it easy to get paid. Once a task is completed, your customer sends payment via Stripe using their debit or credit card, and TaskRabbit sends the funds to your bank account, using the highest levels of security and encryption technologies.
Satisfied customers have the option of leaving a tip of up to 30%. They can do this for 24 hours after receiving their invoice, sending the tip via the website or app. Tipping is optional.
TaskRabbit Elite
If you can demonstrate the highest levels of customer service and professionalism as a Tasker, you have a chance of becoming known as an Elite Tasker. Top Taskers are segmented into this special category and stand out among the many Taskers vying for jobs. Another benefit to acquiring Elite status is the opportunity to charge people higher rates for your services.
Is TaskRabbit Owned By Ikea?
One of the first things you may notice when you arrive at the TaskRabbit website is the "Partnered with IKEA" banner featured prominently on the homepage, next to the furniture giant's logo. While TaskRabbit is run independently from IKEA, it was purchased by the company a few years ago.
Today, IKEA uses TaskRabbit as its official furniture assembler in the markets in which it serves. In fact, there's a task section dedicated specifically to "IKEA furniture assembly" for the next time you bring home one of those oh-so-difficult to put together items from the iconic Swedish retailer.
TaskRabbit Job Categories
As I mentioned earlier, there are more than 50 services you can provide with TaskRabbit. Below is a list of the main task categories that I pulled from their website. You can also search for tasks by city, as not all tasks are available in every location.
Babyproofing
Car Washing
Carpentry & Construction
Cleaning
Decoration
Deep Clean
Delivery
Electrician
Errands
Event Staffing
Executive Assistant
Full-Service Help Moving
Furniture Assembly
Furniture Removal
IKEA Assembly
Interior Design
Laundry and Ironing
Lift & Shift Furniture
Minor Home Repairs
Mounting
Moving Help
Office Administration
Organization
Packing & Unpacking
Painting
Pet Sitting
Plumbing
Power Washing
Project Coordination
Rental Unit Management
Room Measurement
Sewing
Shopping
Smart Home Installation
Snow Removal
Waiting in Line
Window Cleaning
Yard Work & Removal
Final Thoughts on TaskRabbit Canada
I love the idea behind TaskRabbit, especially the huge variety of jobs a person can get paid for. Apps like Uber or Skip the Dishes are great too, but if driving people around or delivering food doesn't interest you, you're out of luck. With TaskRabbit, you can scroll through more than 50 jobs and pick out the ones that fit. The best part is that you don't have to handle any money; the app manages payment for you.
If a task interests you but you don't feel as though you're qualified, you can take time to learn new skills and add them to your list further down the road. Until then, there are plenty of tasks to choose from that don't require a specialized skill set.